Puppet making day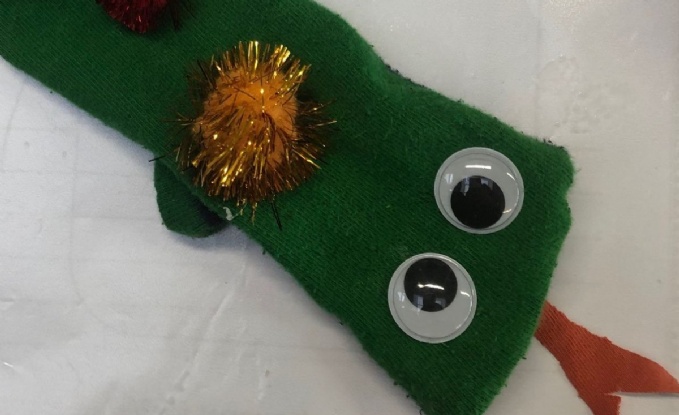 Year 3 have had a SEW-per DT day making animal sock puppets!
As part of our Amazing Animals topic this term, Year 3 made animal sock puppets from their class continents. HB1 made snakes, sharks and dolphins; HB2 made anacondas; HB3 made Asian elephants, tigers and giraffes whereas HB4 made snakes and monkeys.
First the children designed their sock puppets thinking carefully about the features of their chosen animals. They made decisions about the materials and equipment they wanted to use and wrote the instructions they would follow to make it.
This fully prepared the children for making their amazing puppets with the help of our adult volunteers. This would be a good time to say a big thank you to the year 3 grown-ups for lending a helping hand on the day. We would not have been able to do it without them.
Everybody thoroughly enjoyed the day where there was a buzz of excitement across the year group while the children were busy sewing, sticking and decorating their puppets.
They were looking forward to testing their skills out by playing with their puppets and felt proud of their achievements when they saw how well they worked.
Their finished products looked totally brilliant! Wouldn't you agree?