Important supplies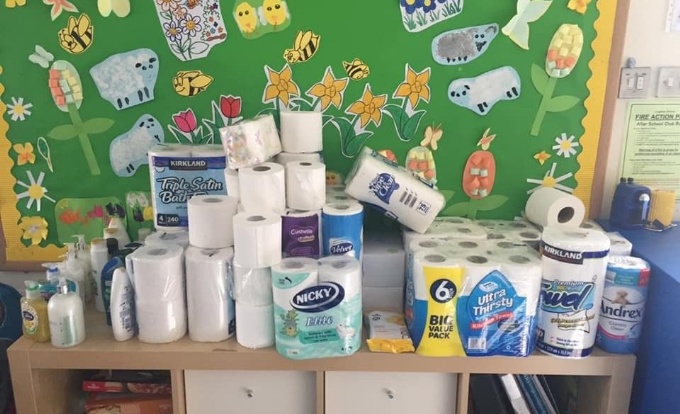 On Friday 20 March we hosted our FABULOUS FRIDAY celebrations. Children were allowed to come to school in colourful and cheerful clothing in exchange for a donated item (if they were able).
We were truley overwhelmed with the generosity of our Loughton School family in these uncertian times.
Should you be self-isolating or running low on supplies over these next few weeks and months or require any assistance of any kind, please do get in touch.
We have plenty of the following items:
toilet roll / kitchen roll
dried foods such as pasta
soap and other toiletries
nappies or baby milk
any long life products e.g. tins