Activity passport champions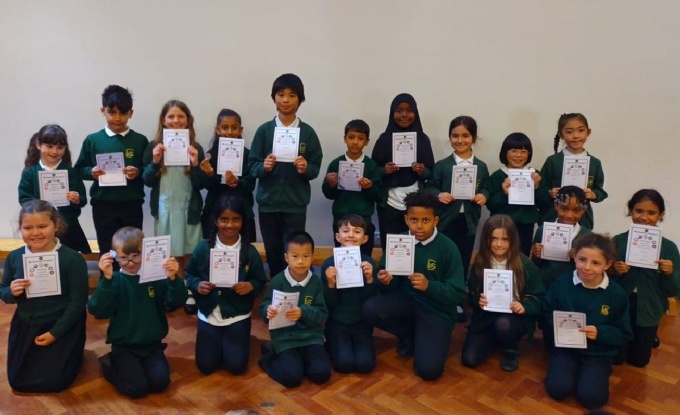 Today, certificates were presented to all the children who have achieved their 'half way there' certificate or completed all 20 of our activity passport challenges. They were also awarded a gold house token.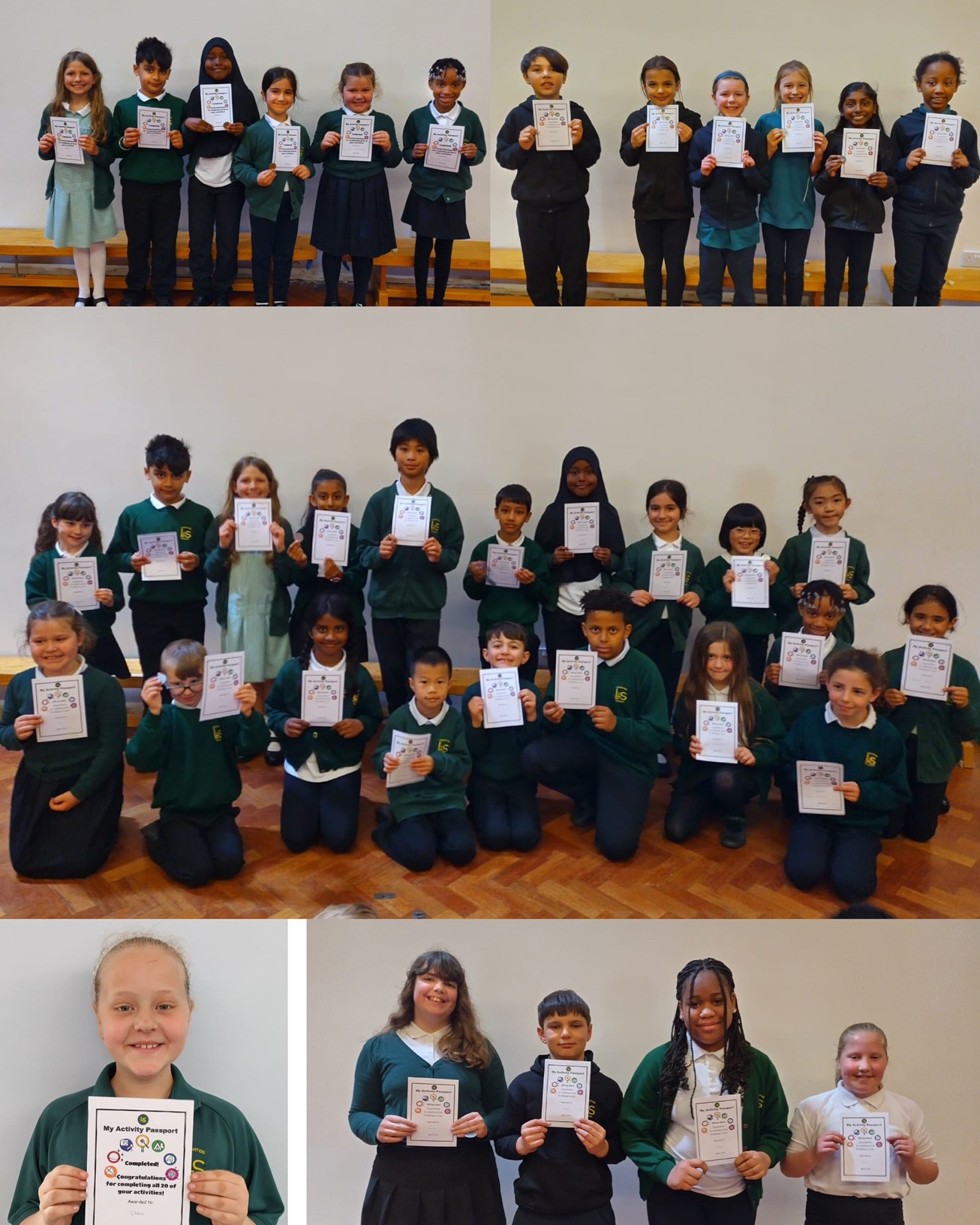 Well done to:
YEAR 3:
Harrison, Arya, Alex, Ada, Jack, George, Brielle, Elias, Soly, Aveer, Heva, Krish, Asiya, Beren, Elsie, Aiden, Harvey, Vanessa, Khloe, Ella, Freya, Leni, William, Sama, Neve, Ela J, Jasmine and Kornelia.
YEAR 4:
David, Neriah, Elizabeth, Chloe, Nicola, Ava, Elizabeth, Rhema
YEAR 5:
Amelia S, Ethan, Niamh, Ivaan, Zach, Joshua
YEAR 6:
Lauren, Nathan, Gurjeev, Tammy and Grace P