Our Sponsored Puppy, Jade ...
February 2018
Whilst our sponsored dog, Jade lives too far away to come and visit Loughton School, we enjoyed a visit this morning from a new dog in training; Jovi.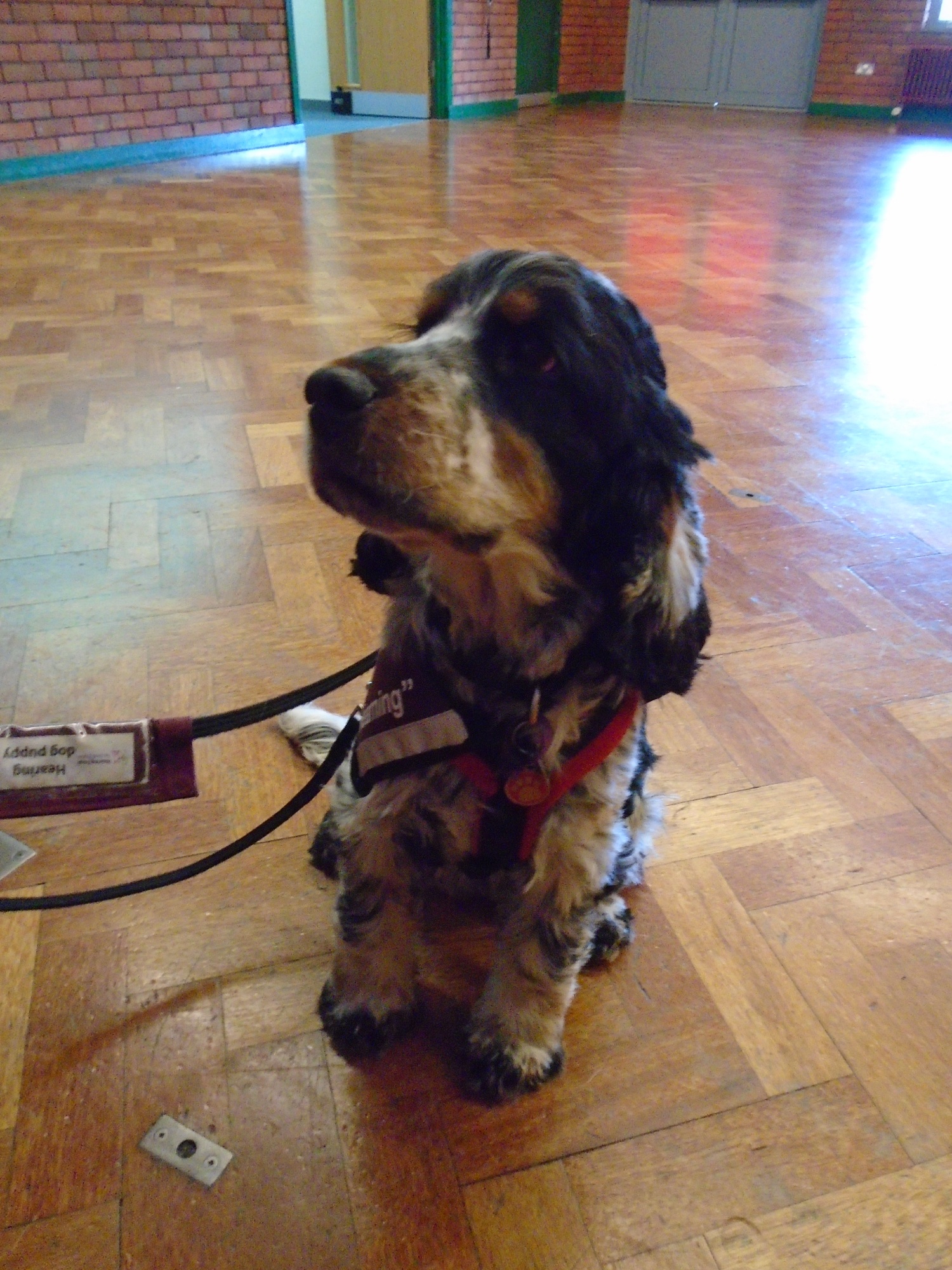 She was 1 year old last weekend and has been in training ready to be matched with her recipient who is a teacher in a large primary school. It was good for Jovi to come and have a 'practice' in our school. She was very well behaved and loved meeting the children. The hearing dog charity answered any questions the children had and thanked us for all the postage stamps we had been collecting for them. Please do not send any more of these into school now as this initiative has ended.

January 2018 - Latest update!
Click here to read Jade's latest 'Pup'date and find out what she's been up to recently.

November 2017
We have been sponsoring our hearing puppy Jade for around 2 terms now and as you can see from the hearing dog website updates she is very nearly one year old now. Please click this link for further news: https://www.hearingdogs.org.uk/puppypen/look-camera-jade/
You still have an opportunity to send in your used postage stamps and drop them off in the box at reception. I am sure that with Christmas fast approaching, you will all have more 'snail mail' than usual so please remember to tear any stamps off and bring them into school with you. The hearing dogs charity will be contacted early in the new year to collect all the stamps we have managed to donate this term. Many thanks.
Please click here to read all about Loughton sponsoring a hearing dog.