Tuesday 20th September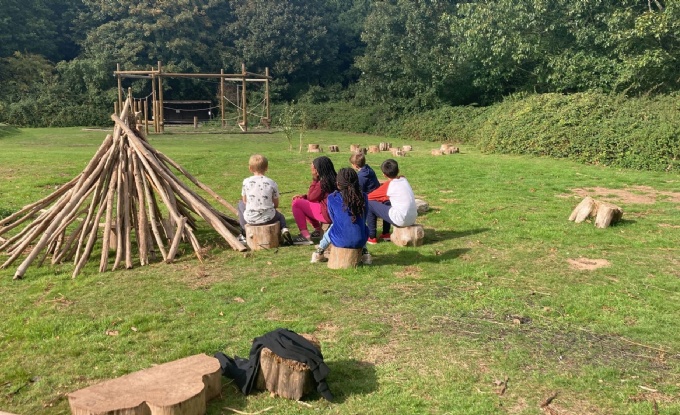 We had a couple of homesick children last night, but this is normal for the first evening. The children got up around 7.30-8am and ate hearty breakfast to prepare them for a morning of activities including archery, aeroball, bushcraft building a shelter and buggy build.
HB13 with Mrs Newman enjoyed a competitive game of archery which included balloon shooting and fun climbing Jacob's ladder. Elena-Mary found this really fun and enjoyed the view from so high up. Alessandro, Veer, Will and Prisha all made it to the top when climbing Jacob's ladder. Congratulations super stars!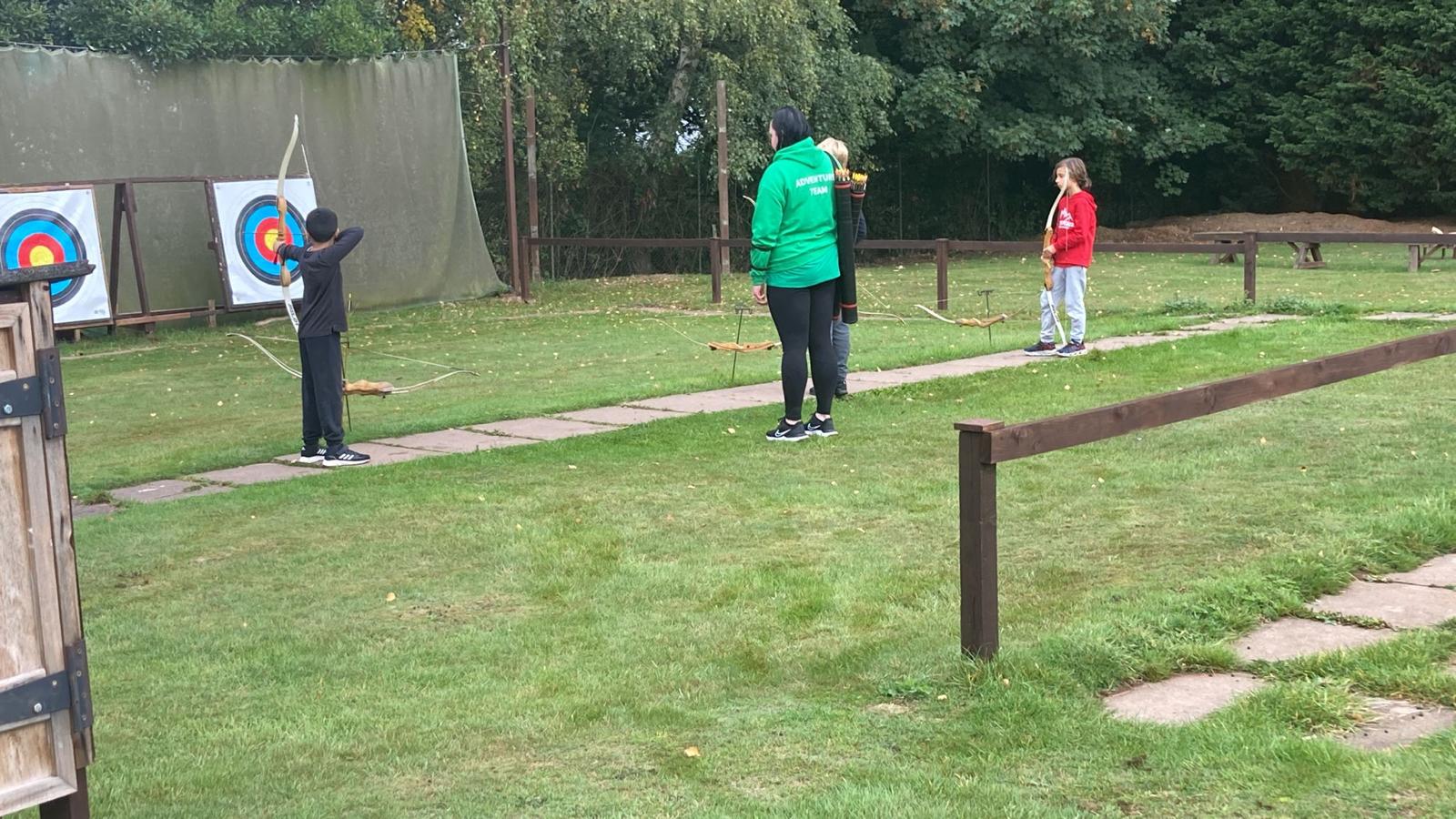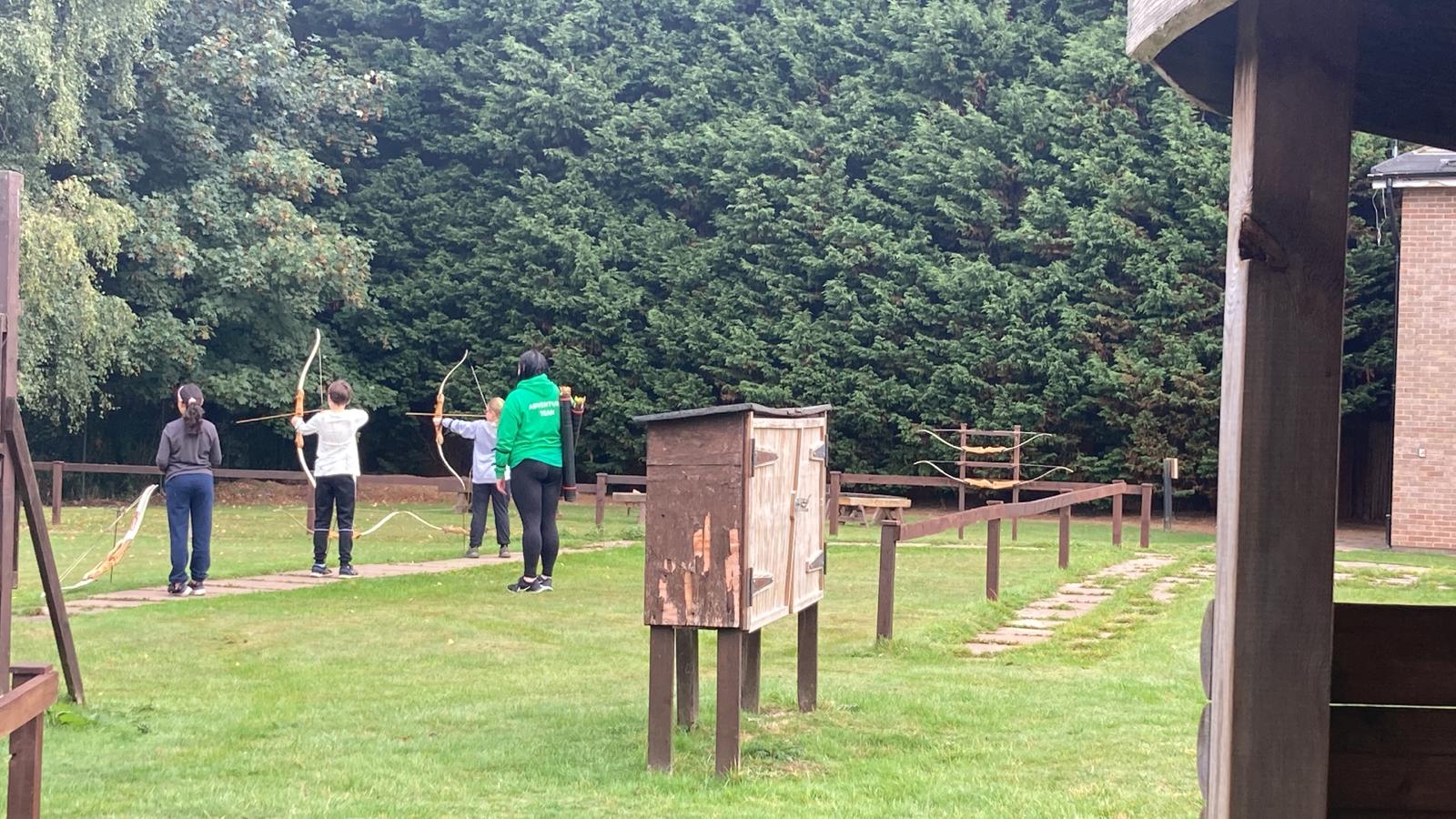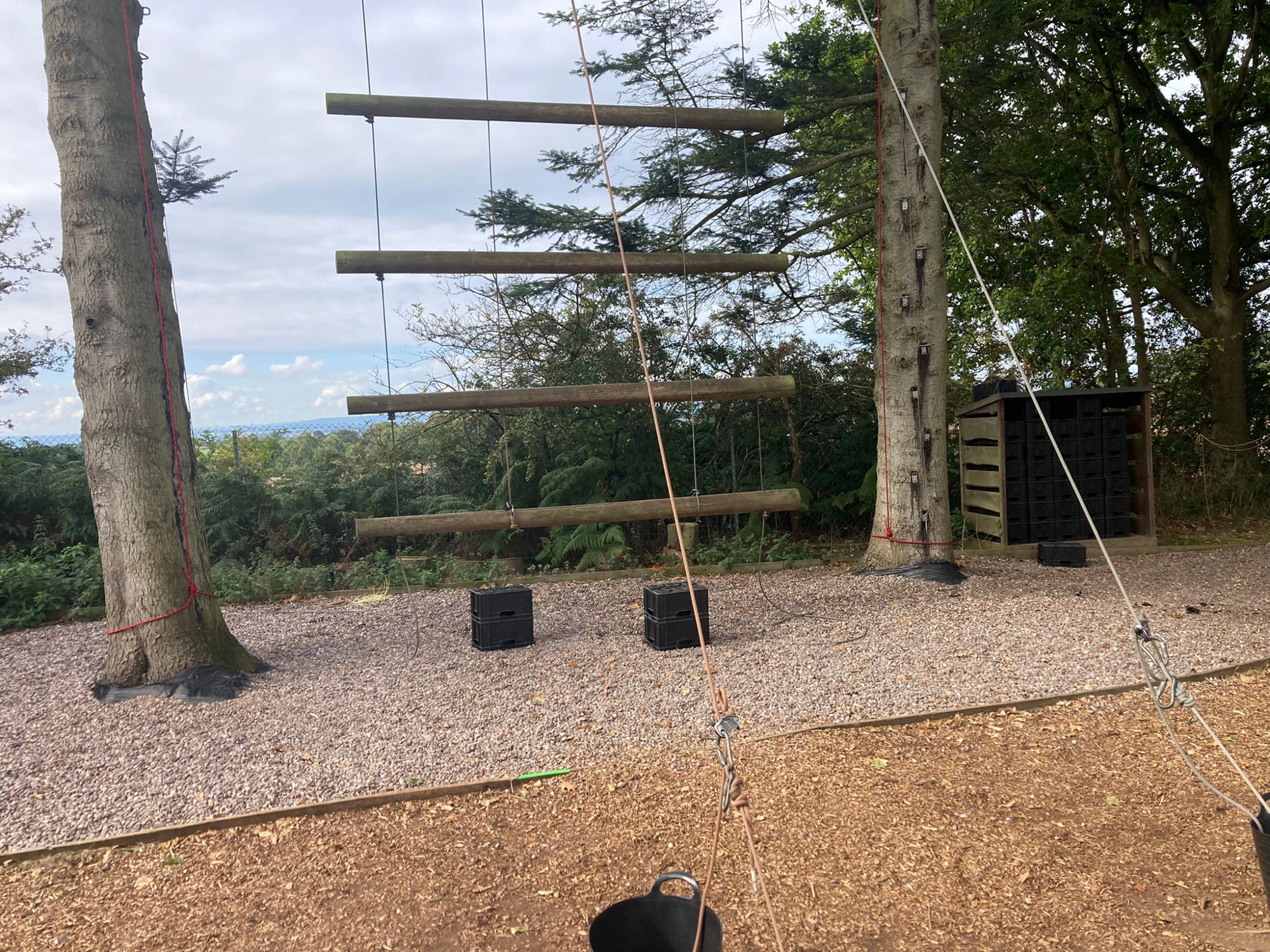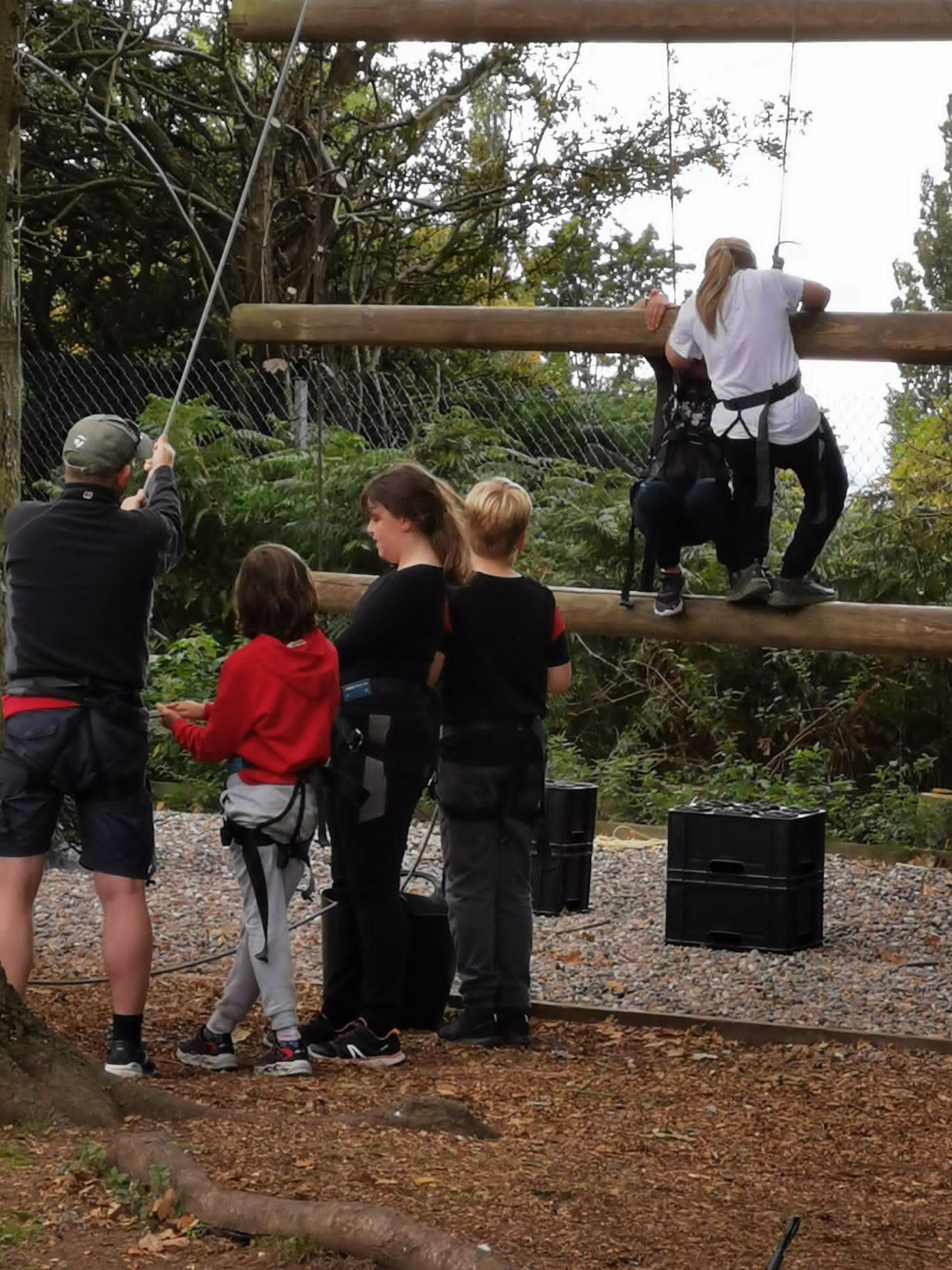 HB14 and HB16 with Mrs Furniss said that aeroball was definitely a firm favourite. They enjoyed bouncing around, although Tate and George say it's definitely harder than it looks! HB15 with Mr Taylor also enjoyed aeroball but maybe for a different reason - it was a chance for the children to hurl balls at Mr T! Ellie has said she would like one of these back at school.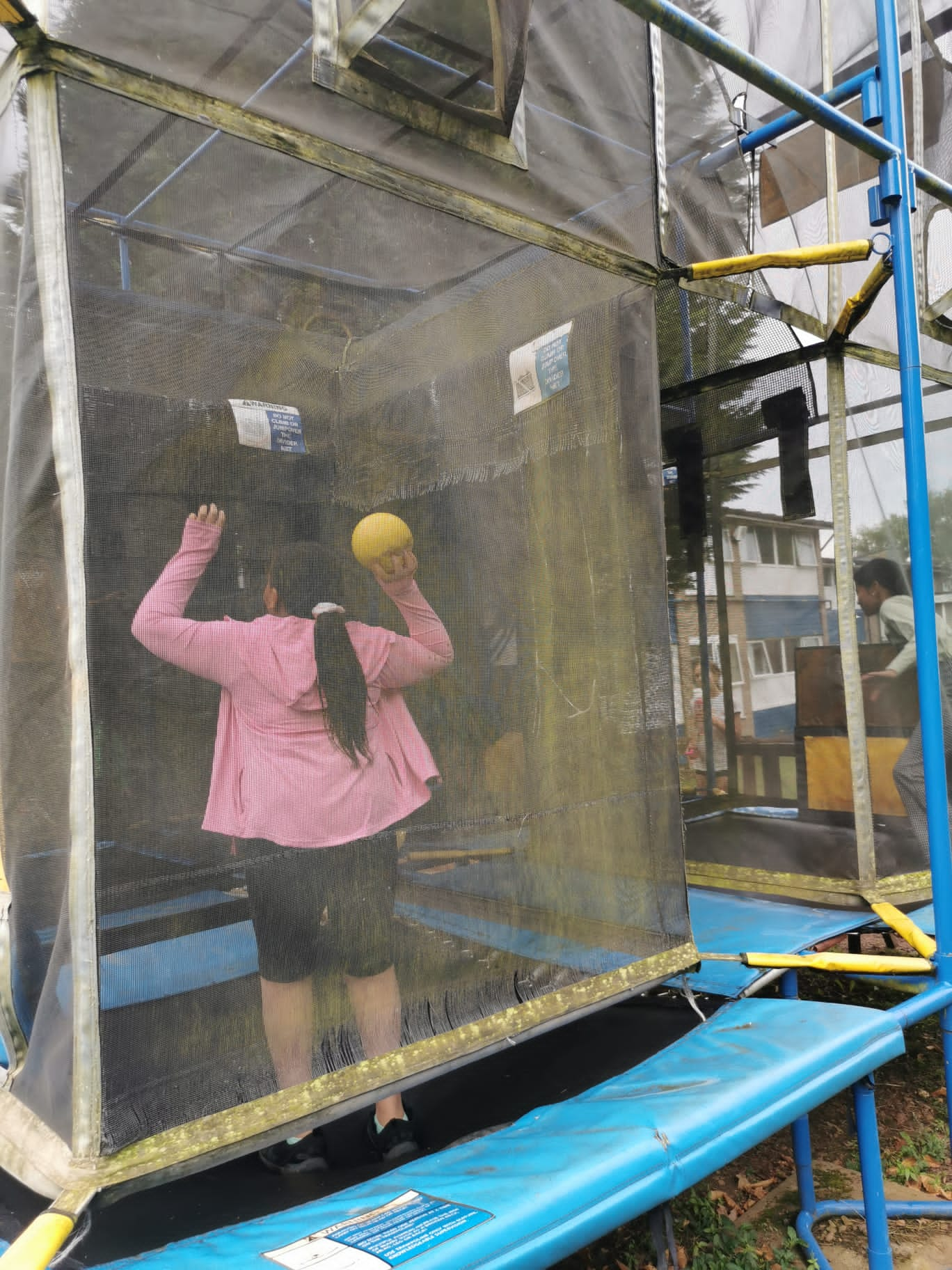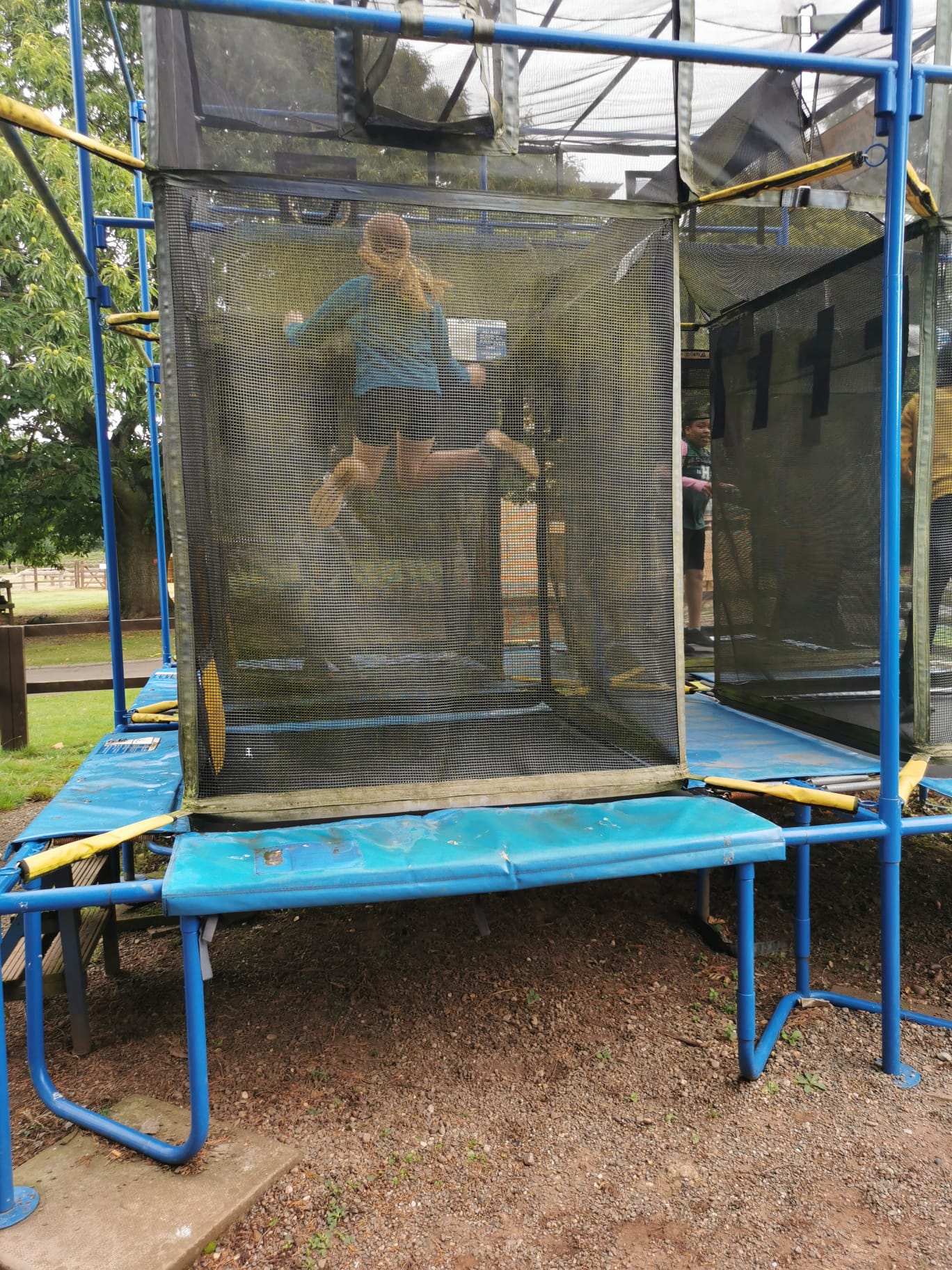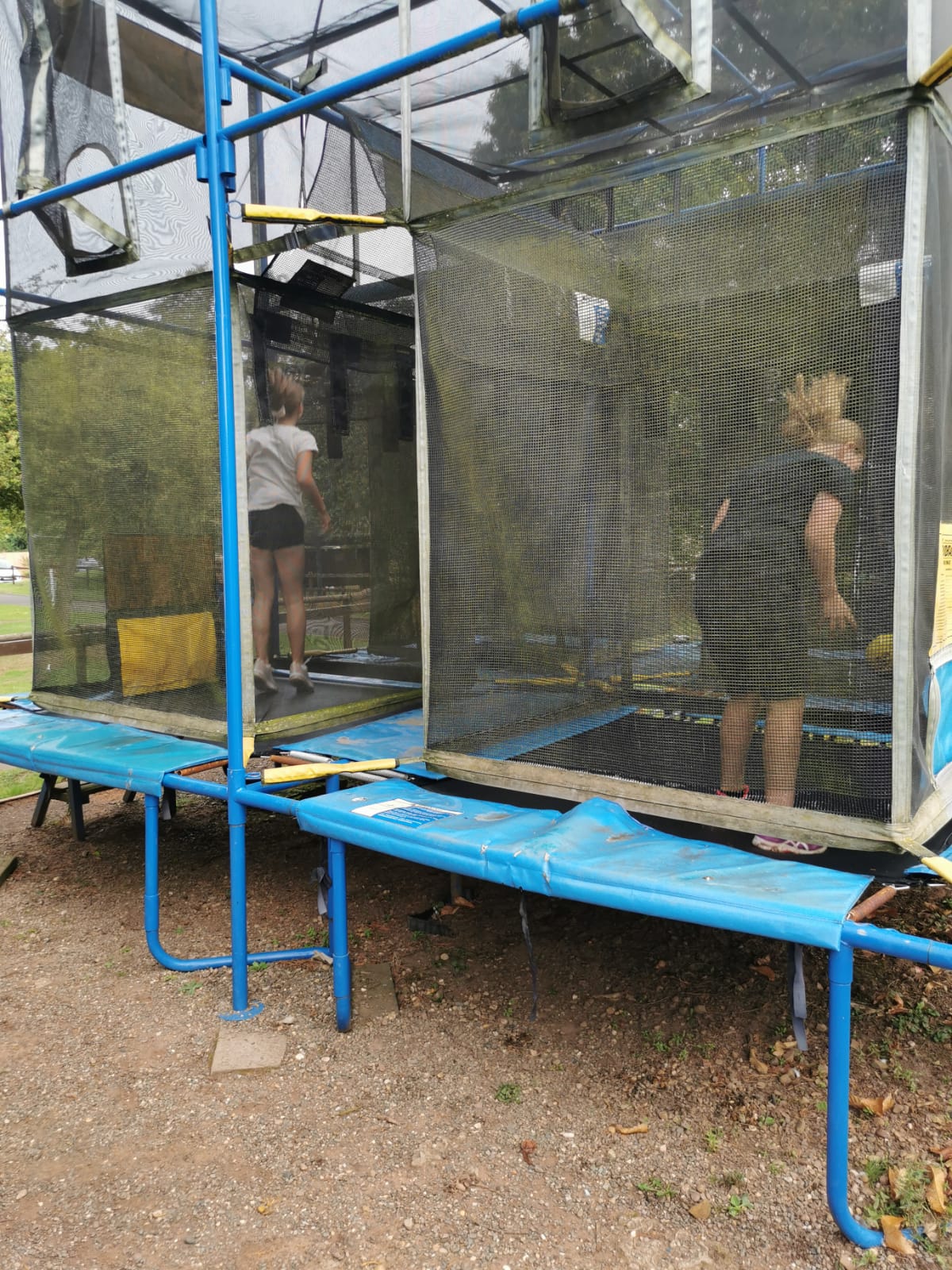 After dinner, the children took part in some team building activities including a scrap heap challenge, building a buggy and den building. The children are exceptional at supporting each other and the adults are very impressed with their communication with each other and creative thinking at every stage of the challenges. Timi enjoyed making the camp fire and sorting out the seating logs while Crispy just enjoyed working with his team.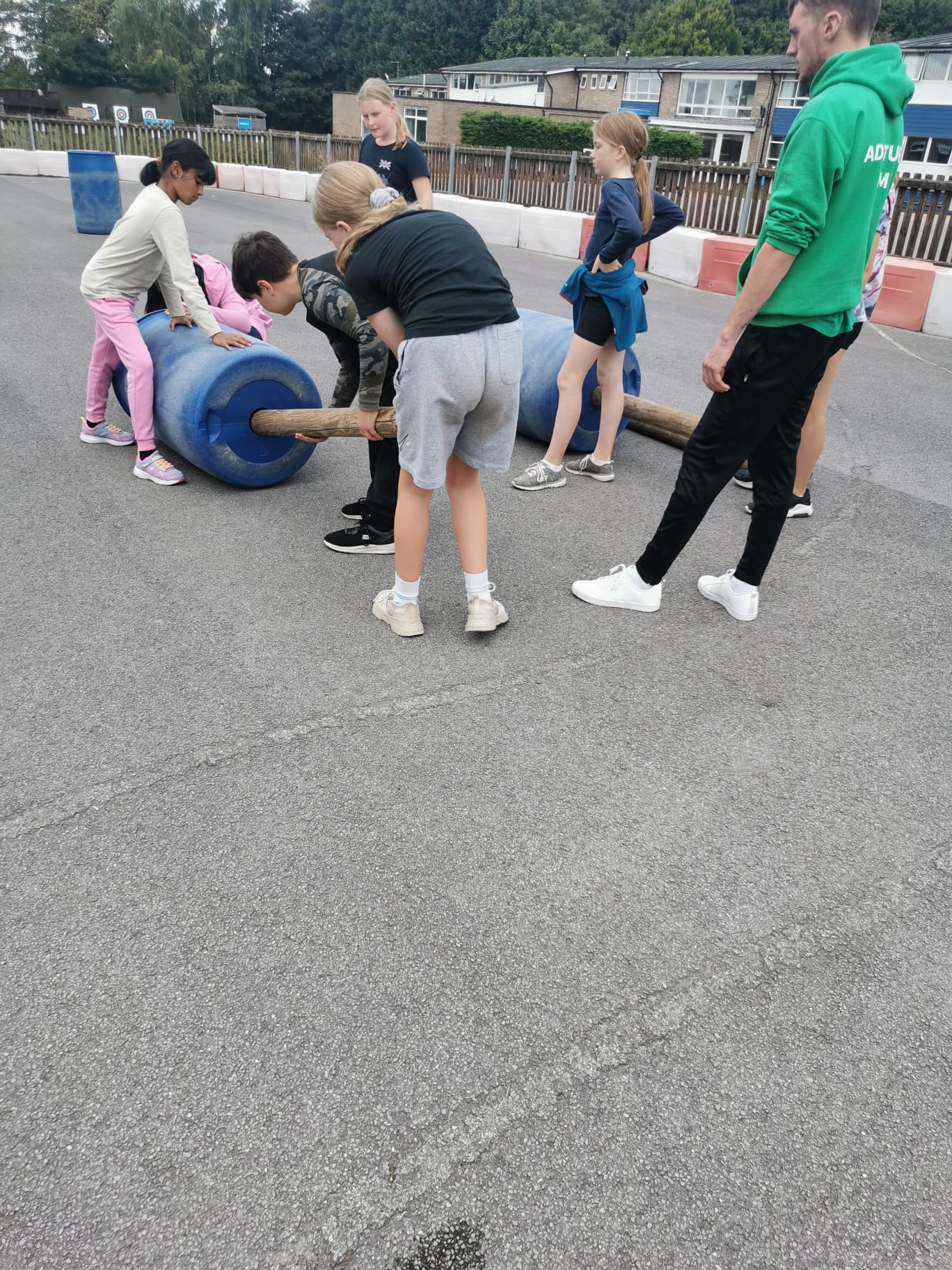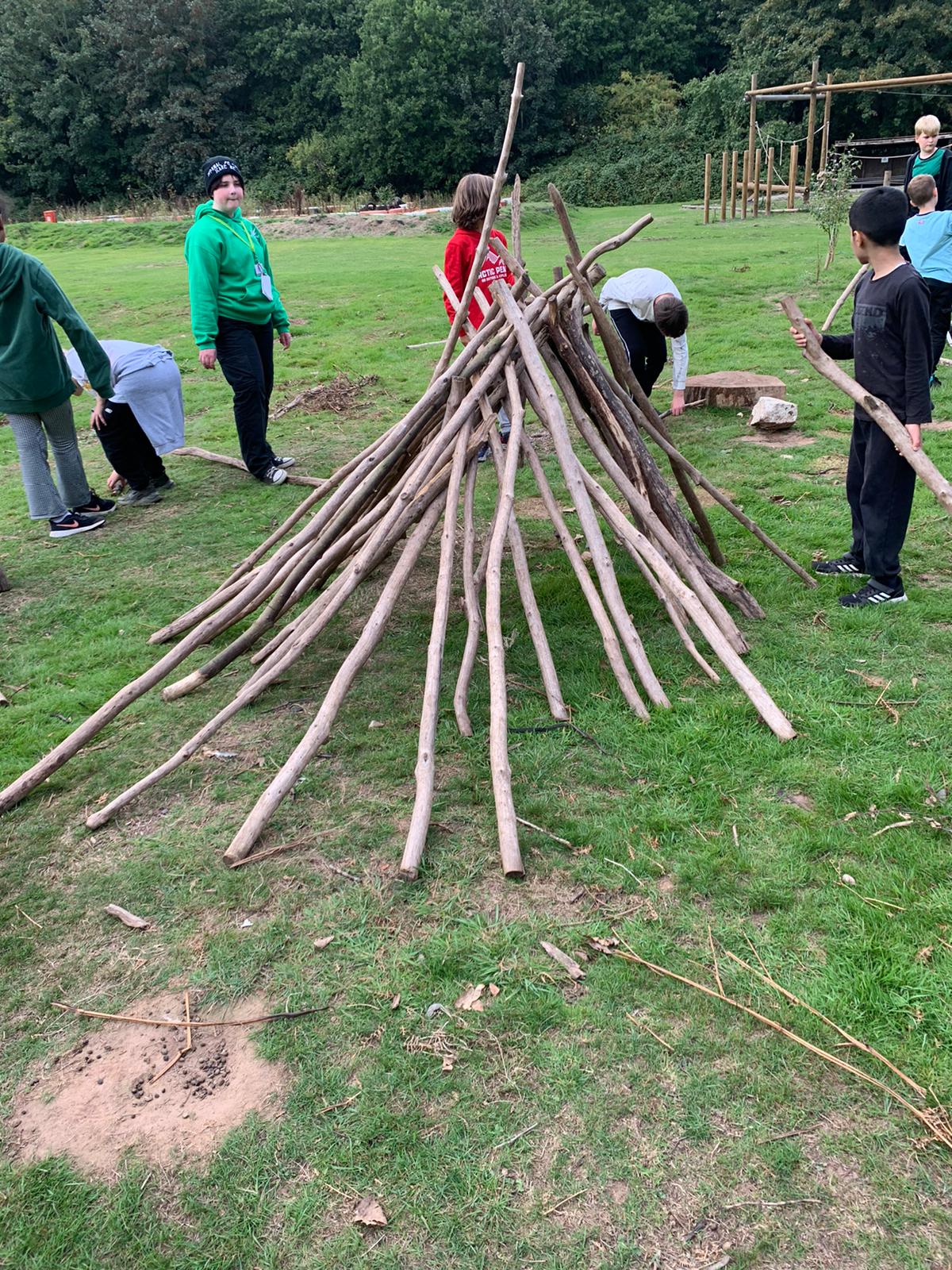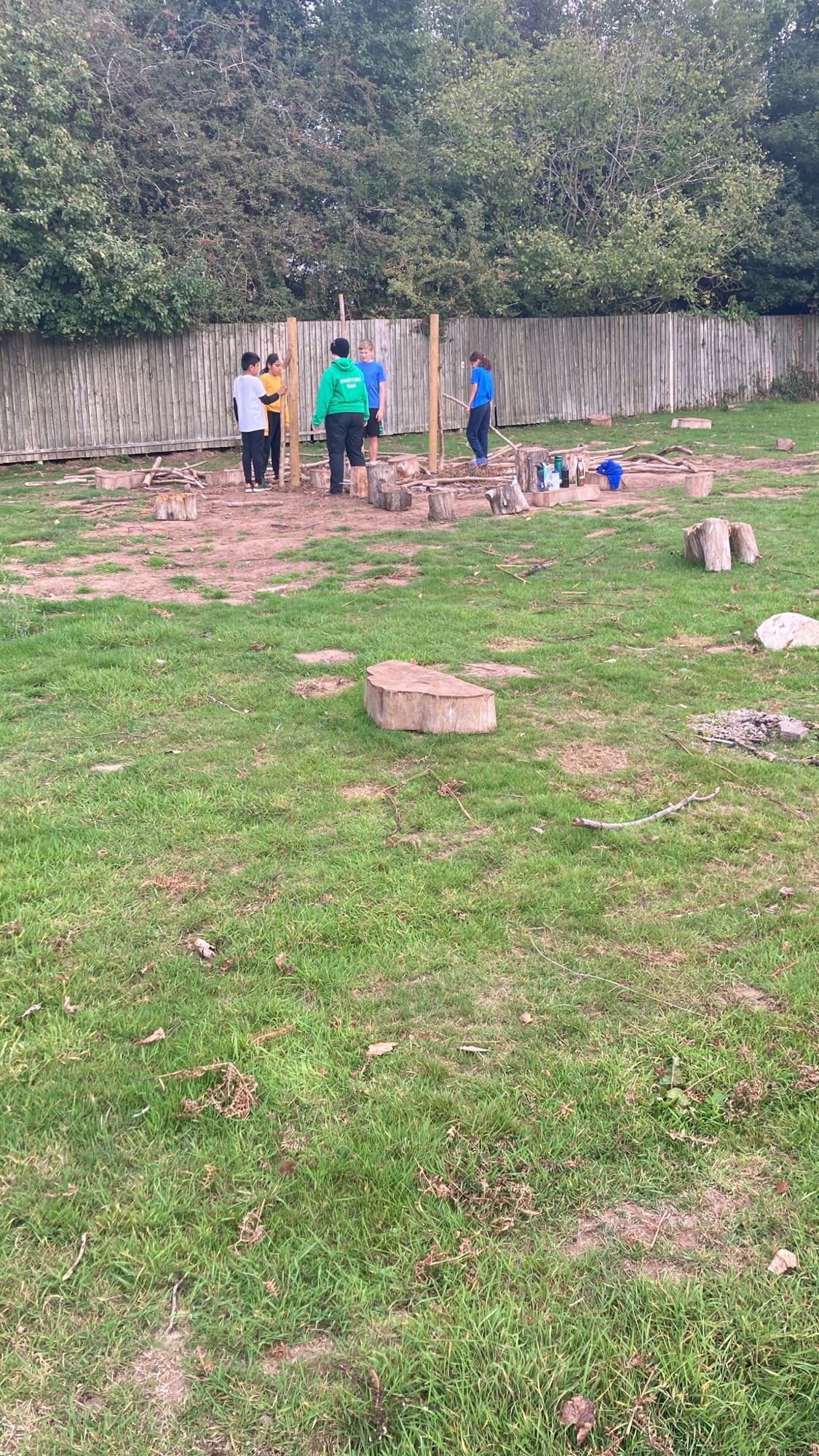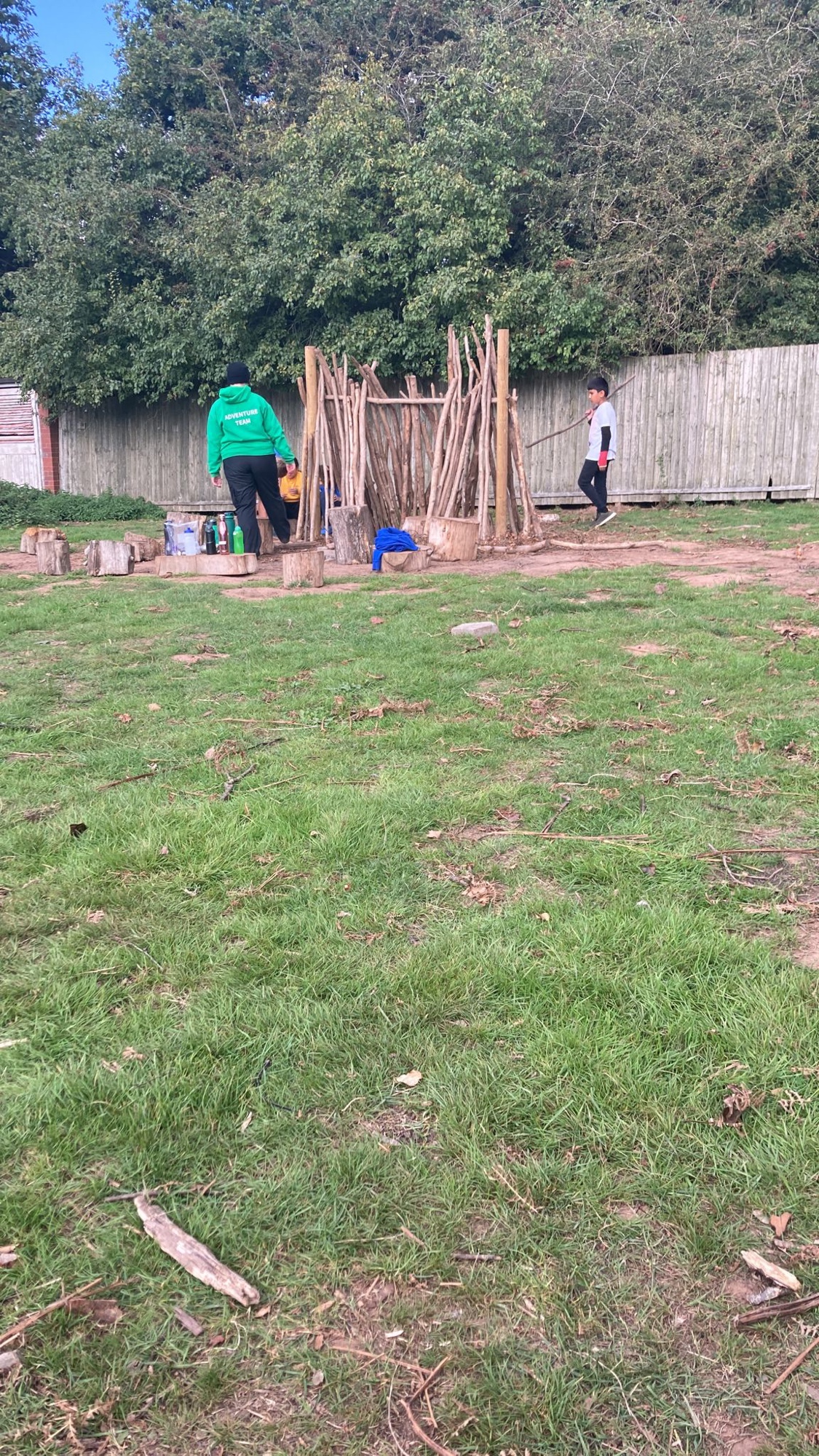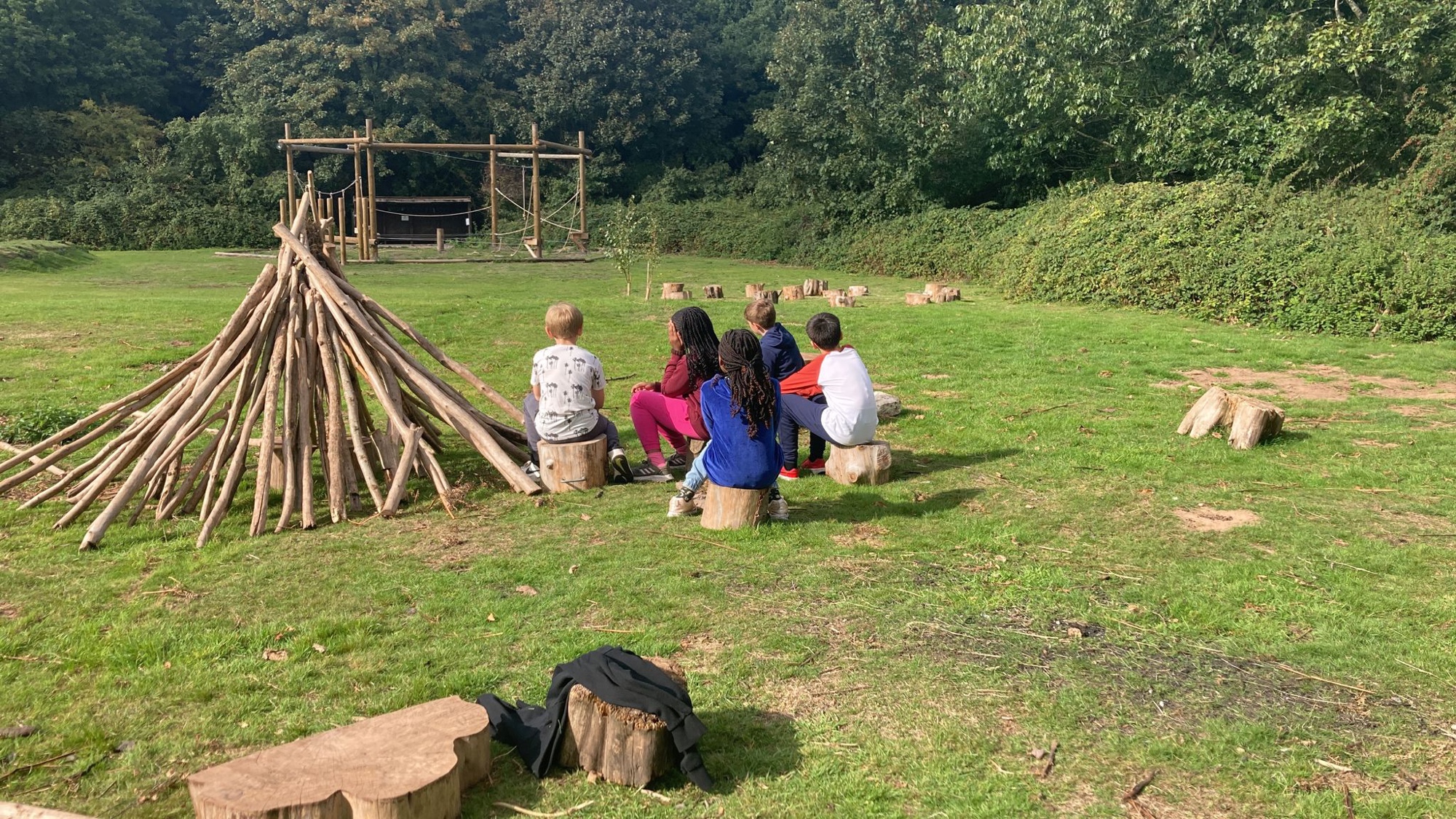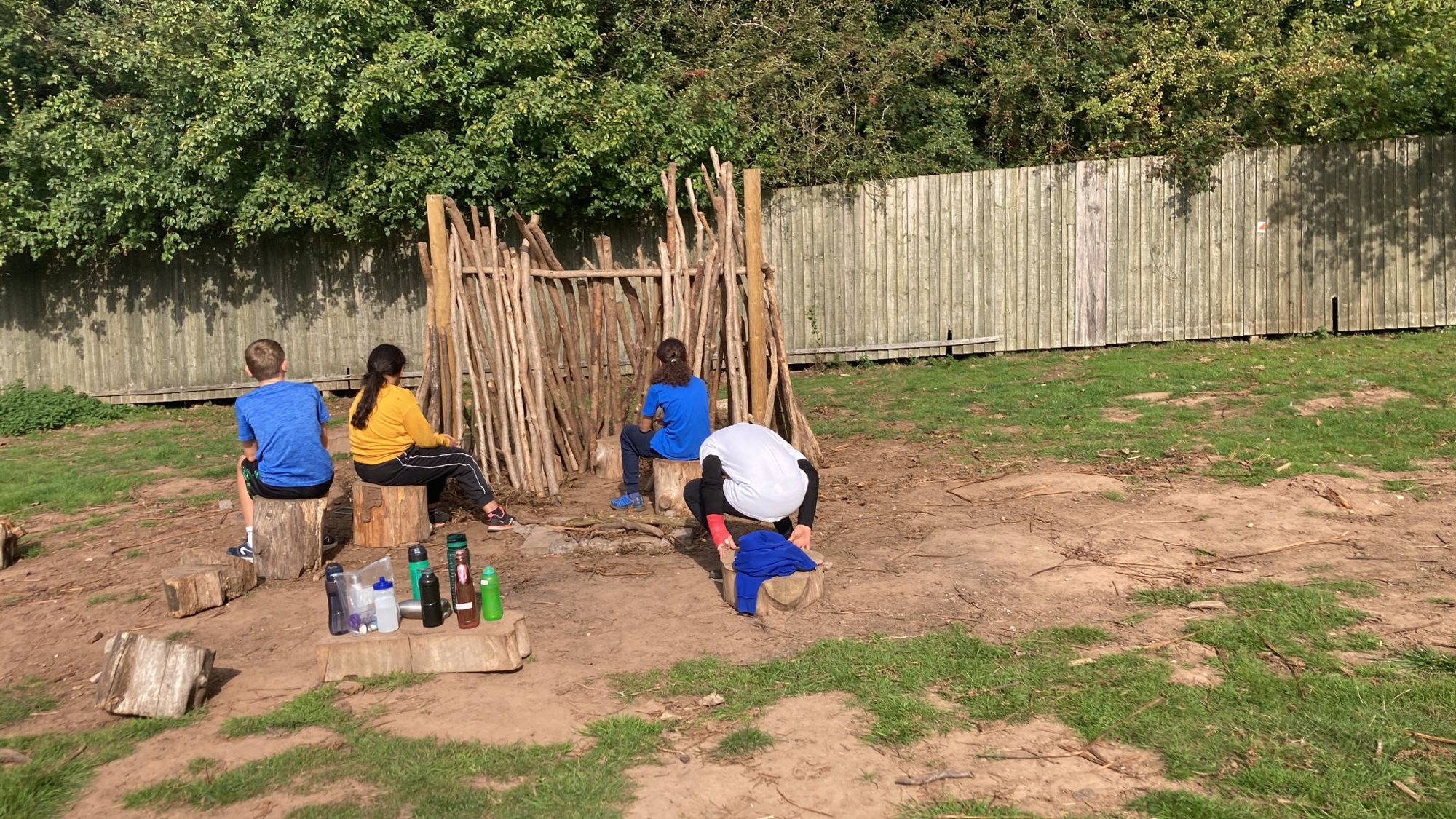 The evening entertainment was the Scrapheap challenge. Each team had to cover their chosen teammate in cardboard. They then had to complete challenges to keep it intact. Final challenges involved water balloons! All got very messy and there was lots of laughter. All in all, the children have been absolutely amazing today.
Children finished with a hot chocolate before bed.