Wednesday / Mercredi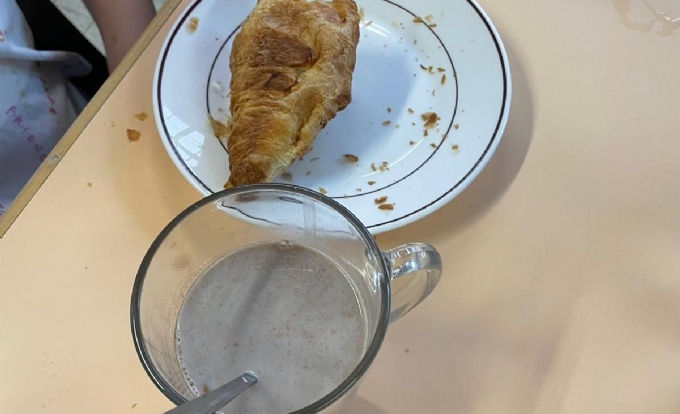 Chocolat chaud and croissant were the most popular choices for breakfast today but there were plenty of alternatives - brioche, cake, bread, yogurt, milk and juice. The children then made their own lunches before heading to our first activity.
We are staying at the chateau this morning. The children have had a French lesson and are now making bread as you can see from the photos. Lots of smiling faces and team work!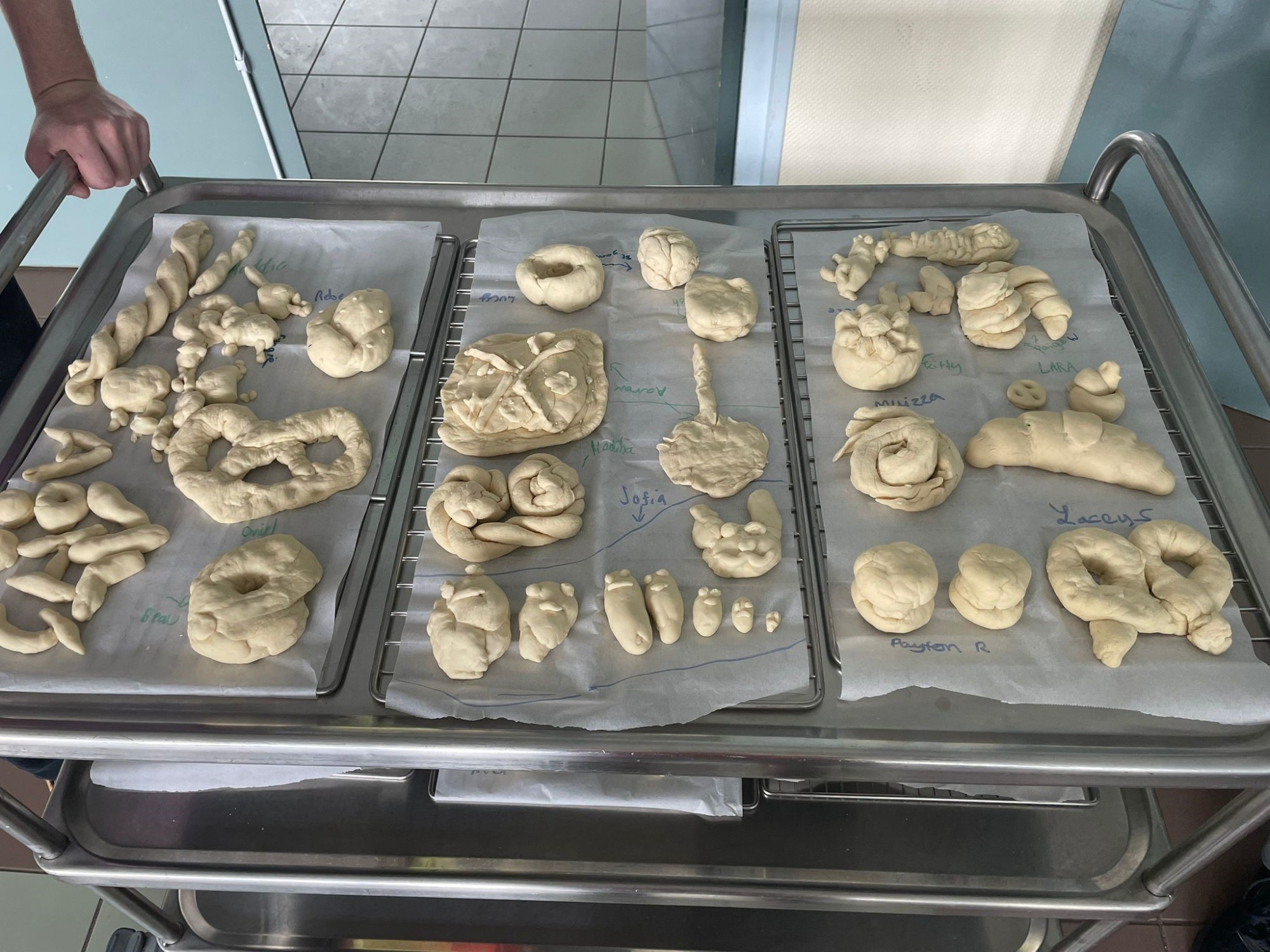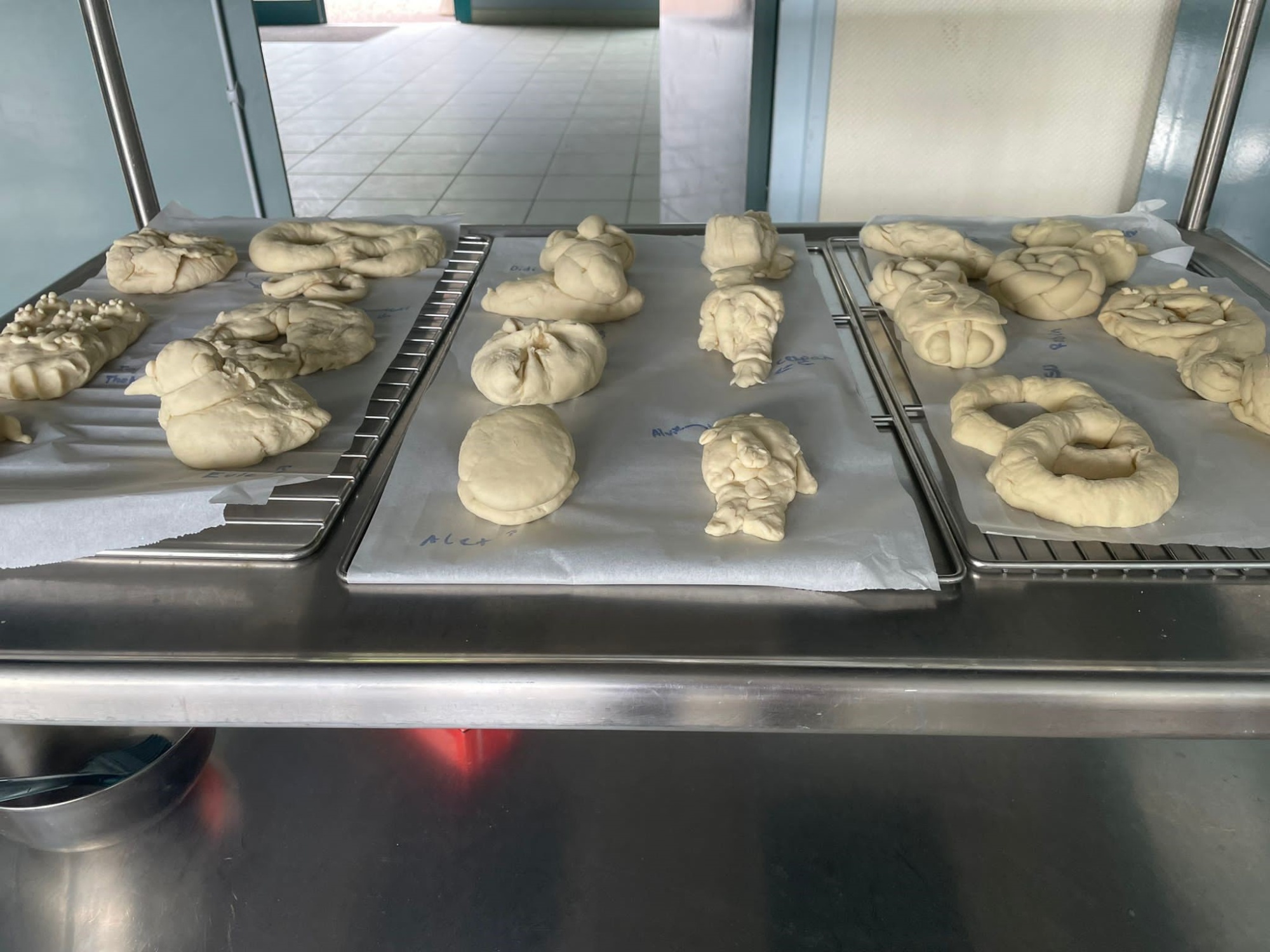 Update at 4pm
This afternoon our coach driver brought us to Dieppe to visit the castle museum. The children were commended on their excellent behaviour by the museum staff and the visitors also. We loved looking at the paintings of Dieppe by different artists, a collection of portraits and ornaments as well as a replica of a book of maps presented by Henry VIII by a local cartographer. Afterwards, we all made our way to the beach for ice cream.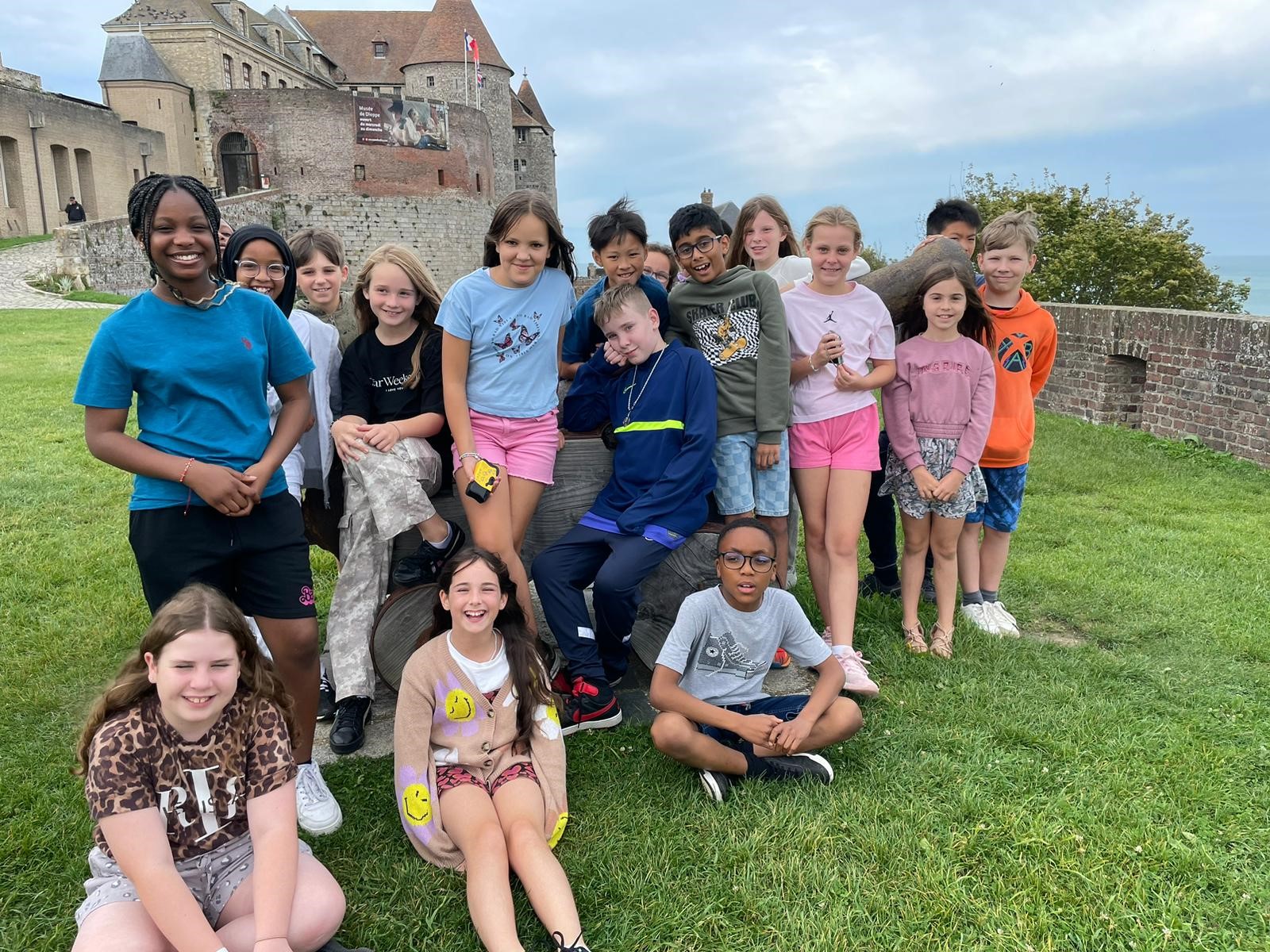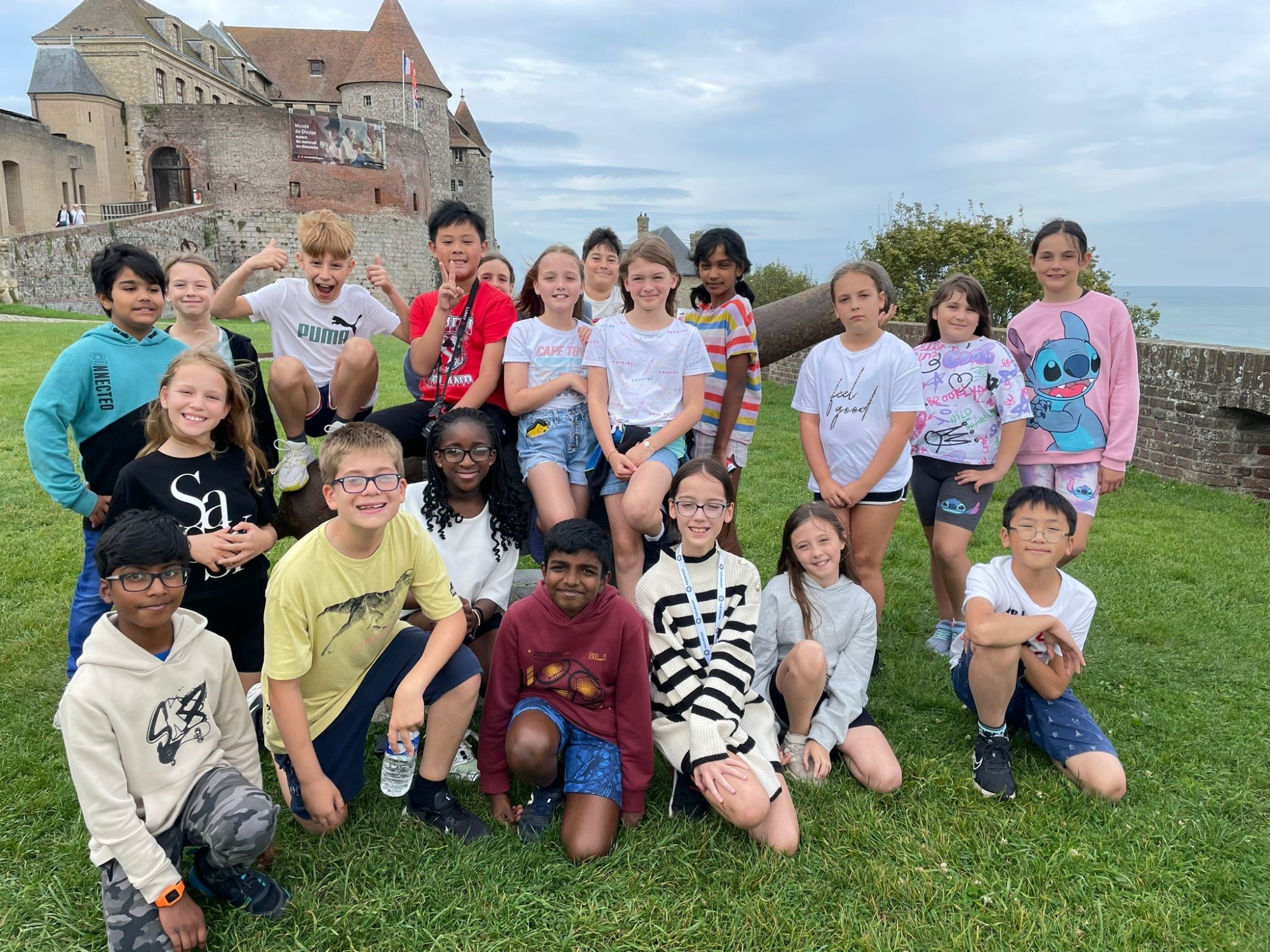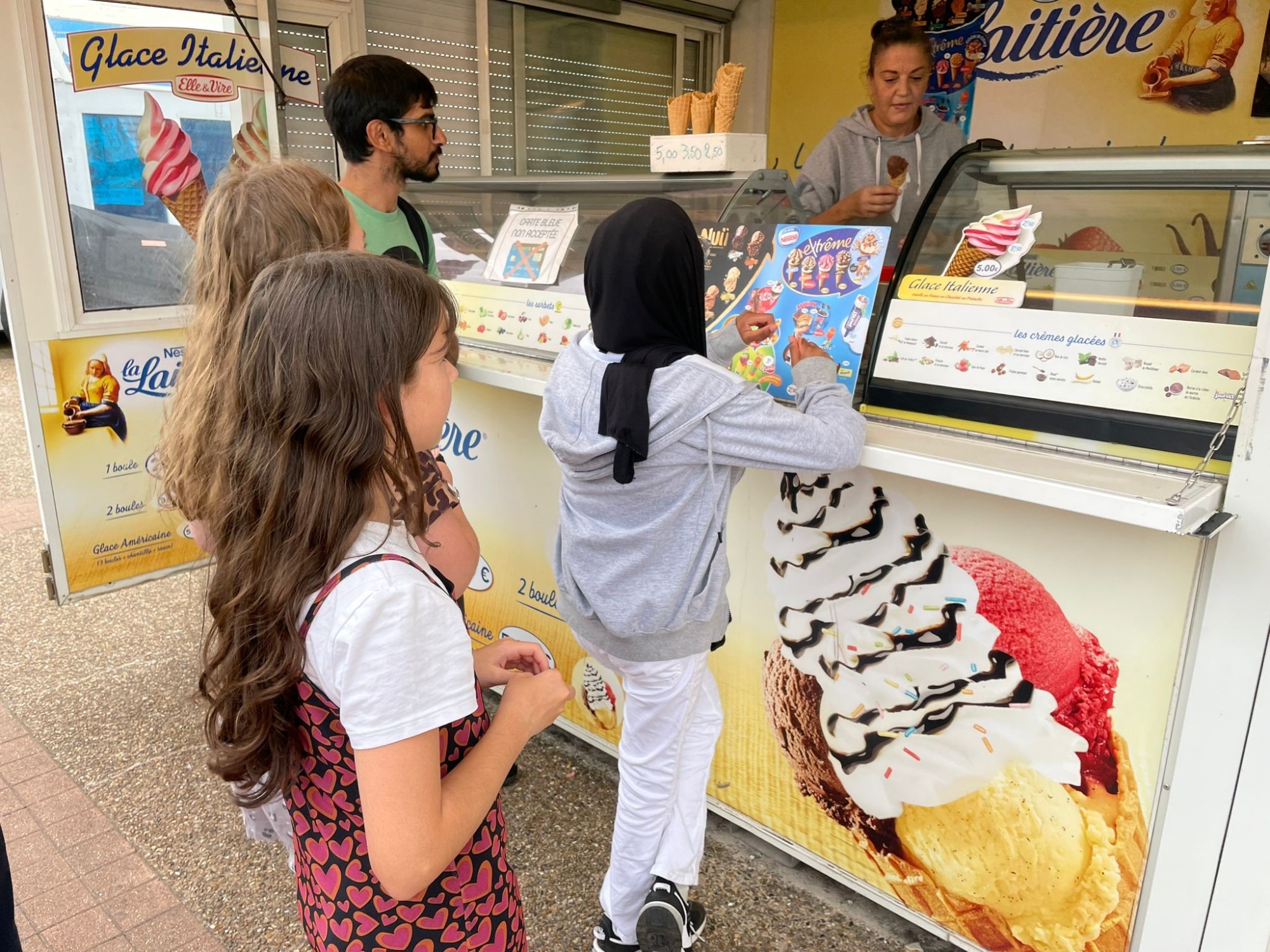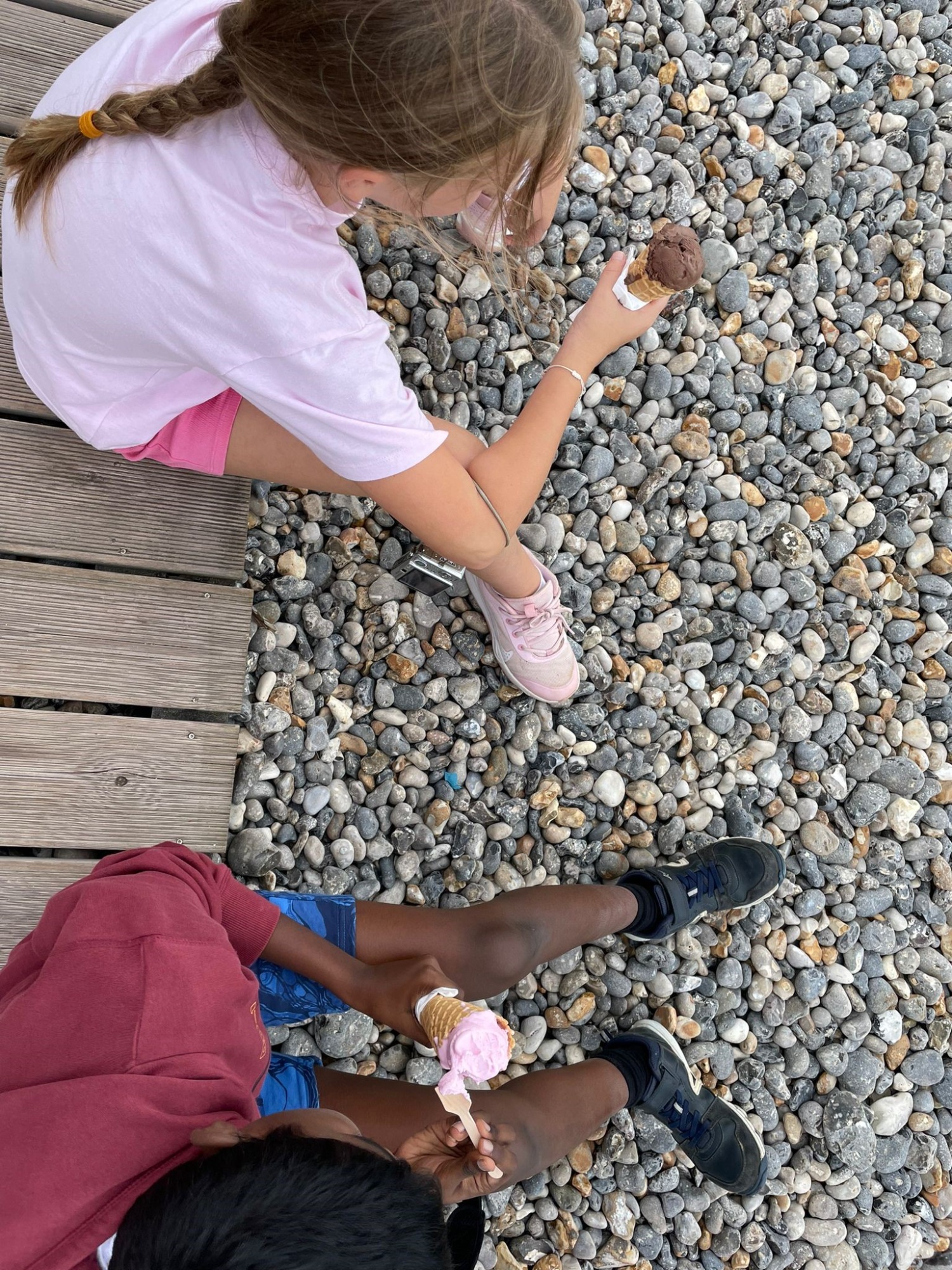 This evening, the children can enjoy eating their bread from this morning before saucisses et frites and a disco to follow!