Kings and Queens workshop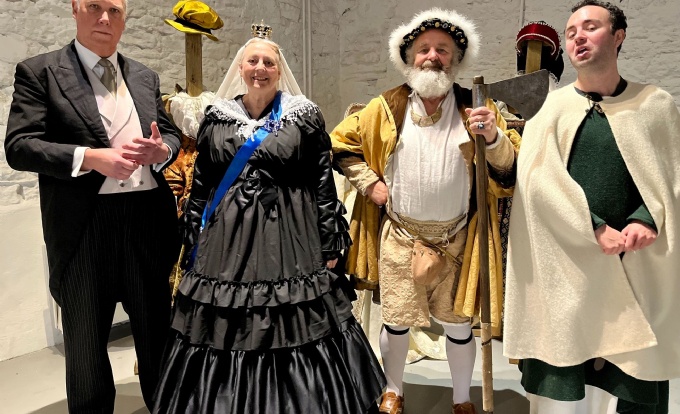 Year three thoroughly enjoyed their 'Kings and Queens' day at Bradwell Abbey. HB1 & 2 went on Tuesday 7th March, with HB3 & HB4 visiting on the following Thursday.
The day began with an introduction session and timeline activity where the children had the chance to try on some different hats from different periods of history including Roman and Anglo-Saxon helmets.
After the introduction, the children moved on to meet four different monarchs. They took part in interactive sessions with each of these: William the Conqueror emerged from the Bayeux Tapestry to speak about his reign and asked the children to confess their sins - much to their amusement. Queen Victoria spoke of her love for her husband, Albert, and taught the children some manners for them to practice at meal times.
Next was Henry VIII. He spoke of his reasons behind his 6 marriages and then we all had a dance to 'Greensleeves'. Finally, our new monarch, King Charles III went through his life story and we enjoyed seeing photos of him in his youth, discussed his marriages and his upcoming coronation.
The visit ended with a Q&A session with all four monarchs before the coach arrived to take the children back to school. The behaviour of the children was excellent and some of the children remarked that it was one of the best days they have had!