Chocolate Crispy Cakes in 9 3/4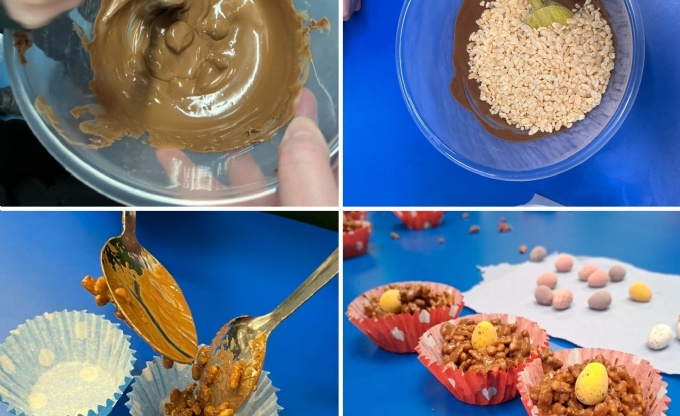 Yesterday, the children in HB9 3/4 made chocolate crispy cakes to support their learning in both English and maths!
In English, we have been learning about imperative (bossy) verbs and how these are often used when writing instructions. We followed a recipe to make the crispy cakes and noted down the imperative verbs as we went along.
The children used their maths skills to accurately weigh the ingredients. They counted the cake cases required in 2s, then used grouping to work out how many crispy cakes they had made altogether. Finally, they shared the mini eggs between them by counting how many in a bag and dividing them (using the sharing method) between the number of children in each cake-making group to make sure they each had an equal amount of mini eggs to decorate their cakes with. Luckily, there were a few extra mini eggs left over which Mrs Read and Mrs Nabbs were able to taste test!