Aladdin performance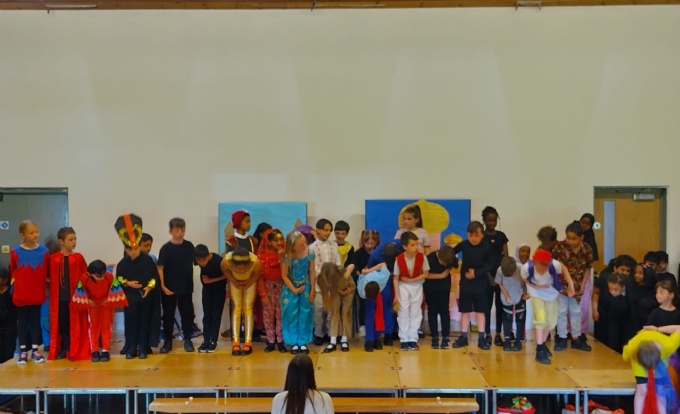 After weeks of hard work, year 3 put on a spectacular performance of 'Aladdin'!
The show was filled with impressive cosmic powers, a magical carpet and a plucky street rat! The children worked so hard on learning their lines, practising the songs and organising costumes. This week, they performed to the whole school and also to our feeder schools (Glastonbury Thorn and Loughton Manor) and received raving reviews!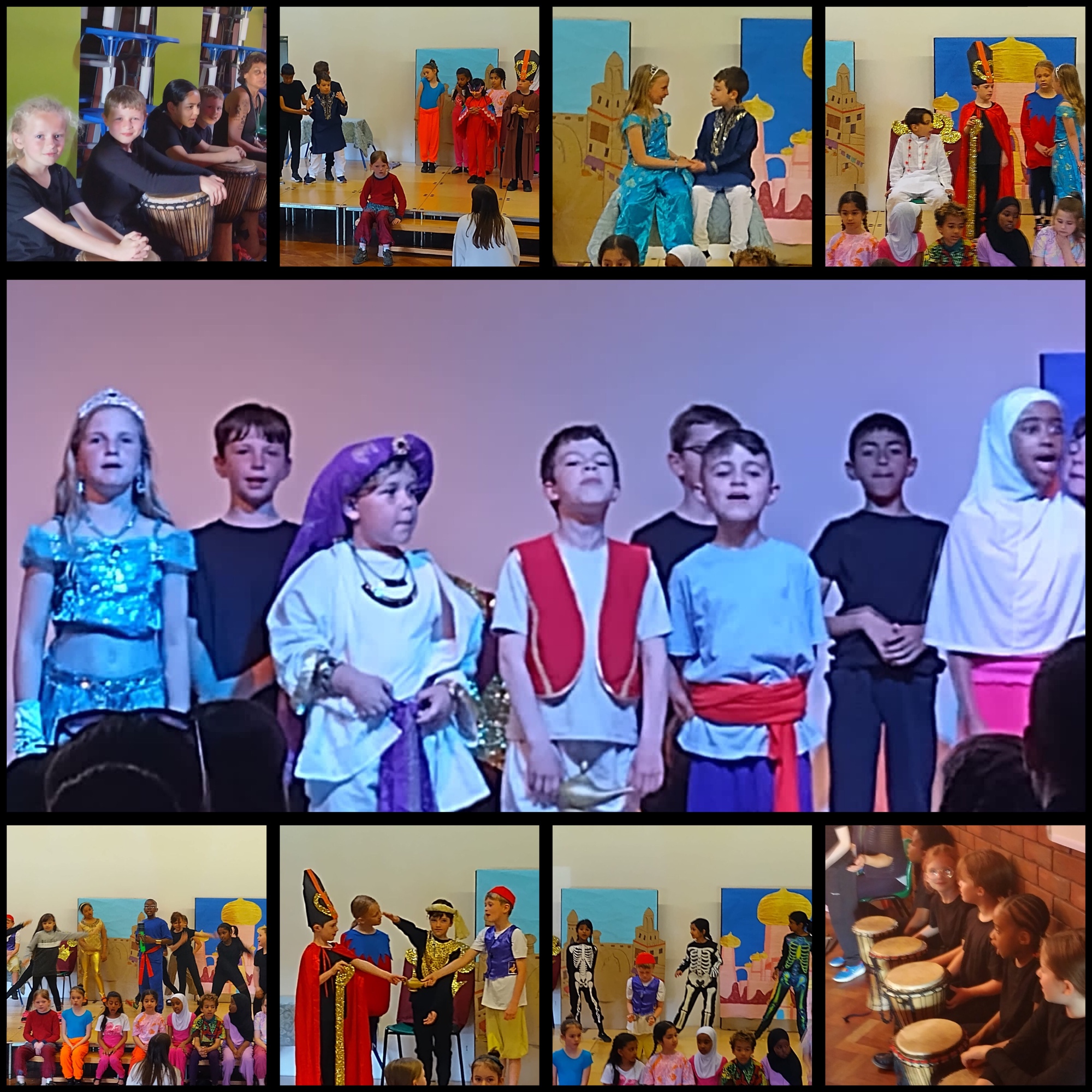 HB13 class commented, "All of your performances were epic! The amount of effort you applied to your acting and singing was extraordinary. You all exceeded our expectations. The narrators had perfected their lines, the choir was tuneful and it was amazing to see so many children with a solo part."
HB16 class were also impressed: "Well done on an amazing performance, HB16 were amazed and have a lot to live up to! Everything was brilliant and it was very enjoyable to watch. Every child in the play did fabulously! We loved the singing, the acting and were very impressed with how well you all remembered your lines. The audience were watching in awe with their mouths open wide! This school is very lucky to have such talented children in year 3."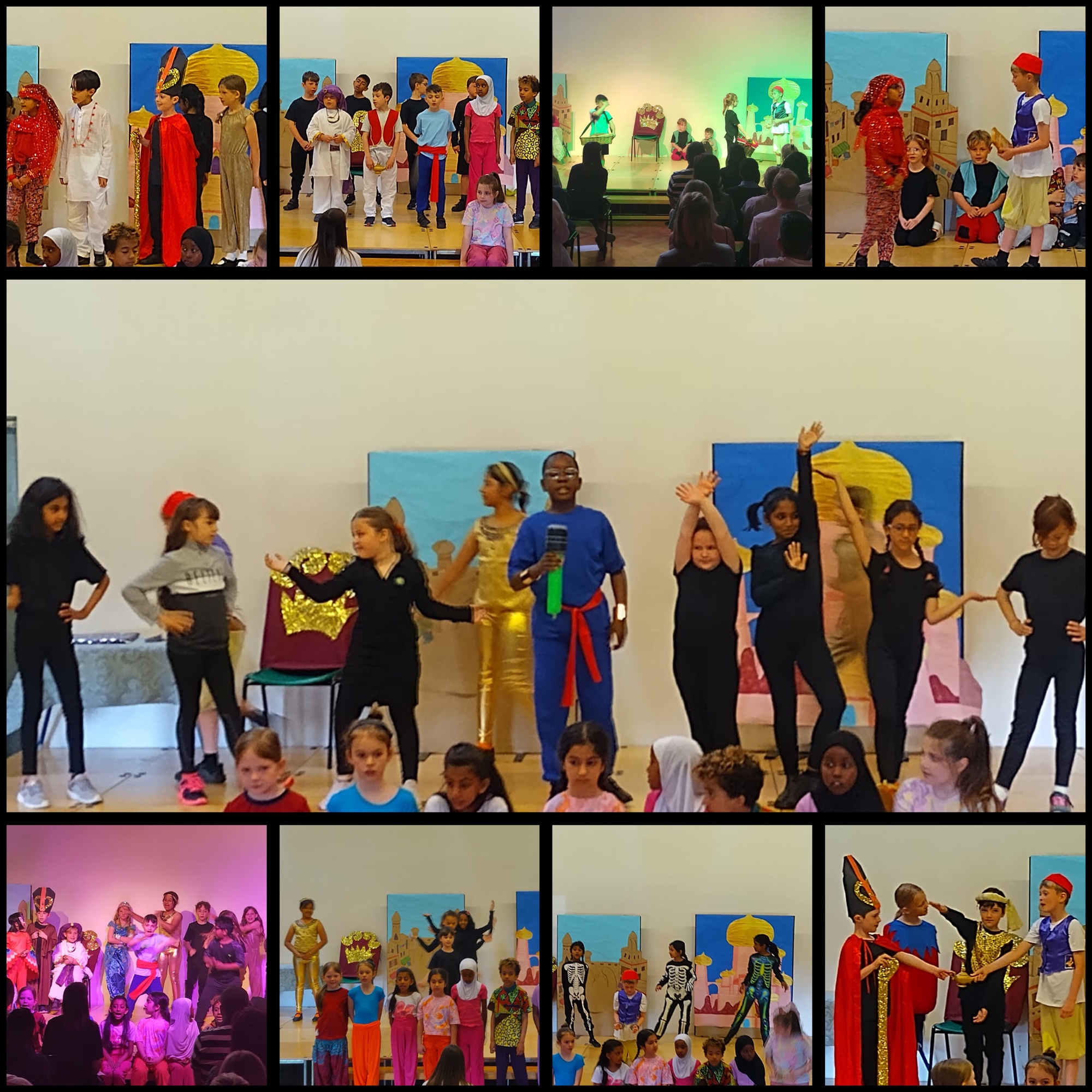 Well done to all the children and thank you to the adults who made the production such a success.