Circus skills workshop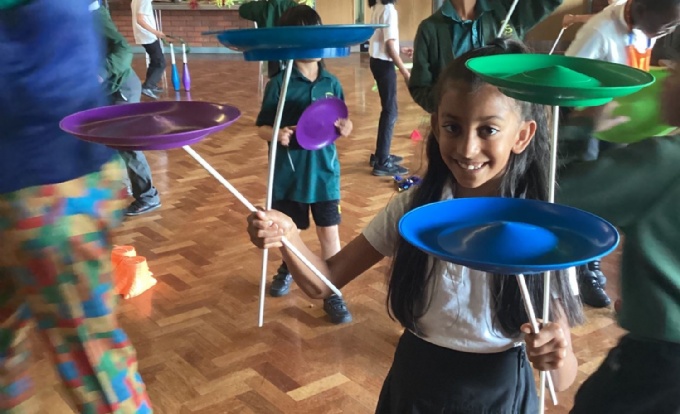 Roll up! Roll up and step inside to see the truly amazing year 3 circus. Our thrill seekers worked with circus performer, Steve to learn how to walk tall on stilts, zoom no-handed on fun wheels, juggle with different objects and catch tossed diabolos and devil sticks.
During their session, each of the classes (along with their teachers) were shown how to use the equipment and then they were allowed to start building their skills, sometimes using multiple items at once. At one point, Miss Brago popped along to show us her balancing technique on the lolo balls! The peddler was particularly tricky as you needed brilliant balance but Eyden in HB4 mastered this well and was soon zooming across the hall! Both Arya (HB2) and William (HB4) might have great careers ahead of them either in the circus or in the hospitality industry as they were fantastic at the plate spinning.
The children were all eager to show each other and their teachers what they had learnt. In fact, during the last slot, the entire year group joined as one and each group could perform to a larger audience, eliciting squeals of excitement and raucous applause.