Year 3 Science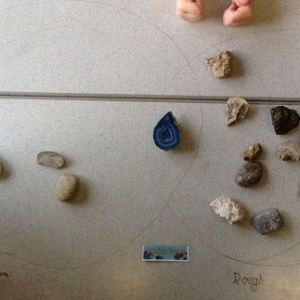 So far this half term the children in Year 3 have really been getting stuck into their new theme, "We Are Scientists!"
For the first two weeks we have been investigating rocks, soil and fossils through a variety of experiments.
We have sorted rocks into a variety of groups of our choice. We also created sedimentary, metamorphic and igneous rocks using chocolate, and then ate them! And finally we have created natural fossils models using gummy bears and bread.