Let's Leap activity day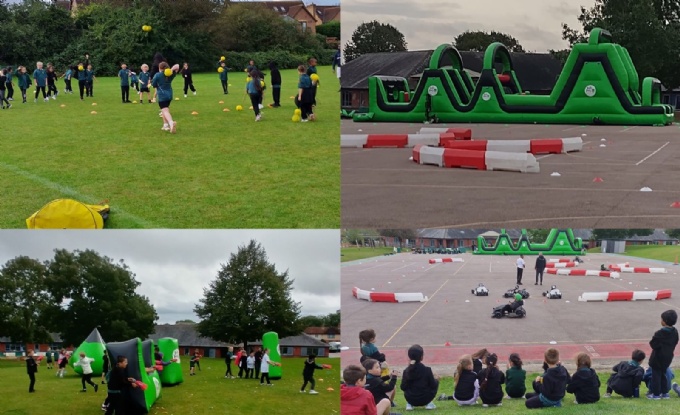 Today the year 3 children had the opportunity to partake in the Let's Leap activity day.
Despite a soggy start, the children took part in a range of activities including; go-karting, nerf-battling, inflatable assault course and dodgeball. These activities were a great way for them to be active as well as get to know and bond with the other children in their classes who had joined from other schools. The children had smiles painted across their faces for the entire day and so did the adults. We even had our very own Loughton Lara Croft (Miss Day) which encouraged the children to get even more involved with the activities.

The year 3 staff are very impressed with the behaviour exhibited today and look forward to even more fantastic trips and visits this year.