Fantastic felt bookmarks!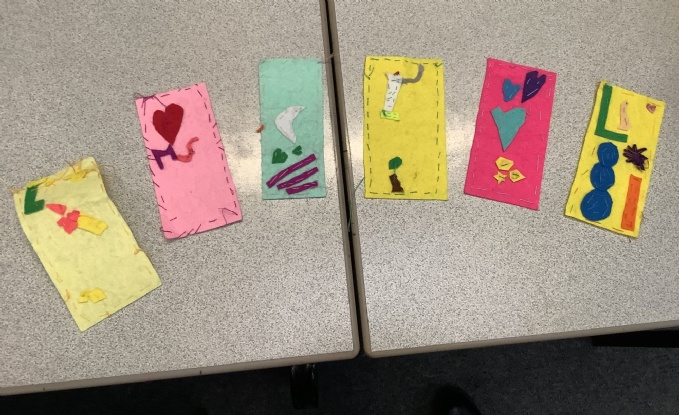 Last week in year 3, we have been working tirelessly to design, create and evaluate felt bookmarks.
For our first Design and Technology unit, the children have had the opportunity to complete a simple textiles task. Their brief was to design and create their very own personalised felt bookmark, they were given creative freedom to decide the motifs for their design. They have worked incredibly hard to master the running stitch as a border around the outside of their felt rectangle as well as using this stitch to attach their motifs. A massive thanks to all of the staff members and volunteers for their assistance for supporting the threading of nearly 30 needles per class!
Well done year 3.