Wearing Our Slippers!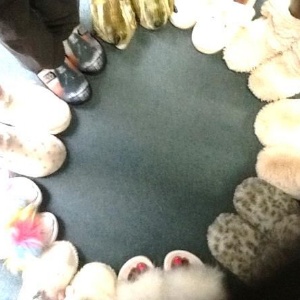 As part of our well-being topic, some children in HB3 have been wearing their slippers in class.
This has had a positive impact on their comfort and relaxation during lessons, which in turn has had a positive impact on their physical and mental well-being. "Wearing slippers helps me concentrate more" - Veronica HB3.
"I feel at home and less stressed," commented Simran HB3. Other children in the class have said that wearing their slippers has been fun, helping them to feel relaxed and ready to learn. The teachers in Year 3 feel the same too!
We hope that we can persuade Mr George to allow us to wear our slippers all the time!