My Magical Garden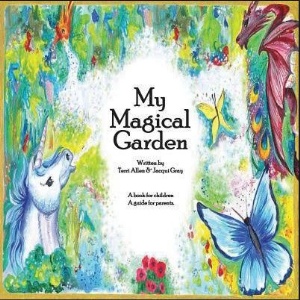 On Wednesday 6th June, Year 3 welcomed author Jacqui Gray to Loughton School as part of our Wellbeing Topic for the summer term.
Jacqui's book 'My Magical Garden' is an enjoyable, interactive and easy-to-use self-help book that features a beautiful collection of illustrations and poems. Her pioneering book has been written to help children, from the age of five, work through their emotions and express them in a safe and loving way.
Jacqui kindly spent an hour with each class throughout the day where the children were invited on an enchanted journey through a magical garden. The aim of visit was not only to introduce the book but to help the children develop their imagination and visualisation skills. On each step of the journey the children were asked to choose and create their own surroundings which they thoroughly enjoyed. My Magical Garden encourages children and adults alike to tap into their imagination by getting them to create their own magical garden, giving them a safe place to go in their mind during times of stress, fear or sadness.
The magic didn't just extend to the children, as the parent/carer workshop held with Jacqui was also a great success. She explained how to use the book as it offers the adult a unique way to understand what a child is going through and how best to aid them as children too can experience stress or difficult times. The Year 3 team loved how engaged and calm the children found the workshops and will continue to help the children grow their minds and magical gardens this term.
If you are interested in purchasing a copy of the book we have a small reserve available to purchase from the School office.