'Stable Manners' Christmas Performance 2016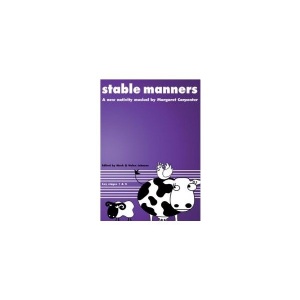 For the second half of this term, the Year 3s have been very busy perfecting their acting and singing skills (watch out Keira Knightly and Chris Hemsworth!) for our production of "Stable Manners". It told a story about animals fighting over an empty stall in their stable. They soon realised that it was pointless fighting over something such as a stable and should focus on being well-mannered and kind to everyone. Friendship won the day! Hooray! It was a pun filled event which got more and more giggles with each performance.
We all had a lot of fun and hard work putting this production together. It was definitely a team effort and the Year 3 children must be commended for pulling together and for making it an outstanding production. Well done to all the children no matter their part for giving it their all!
Thank you to everyone who helped to make this a special production. Let us take a leaf out of the story they told and spread a little cheer, kindness and friendship over this festive season. Happy holidays!