Zoolab visit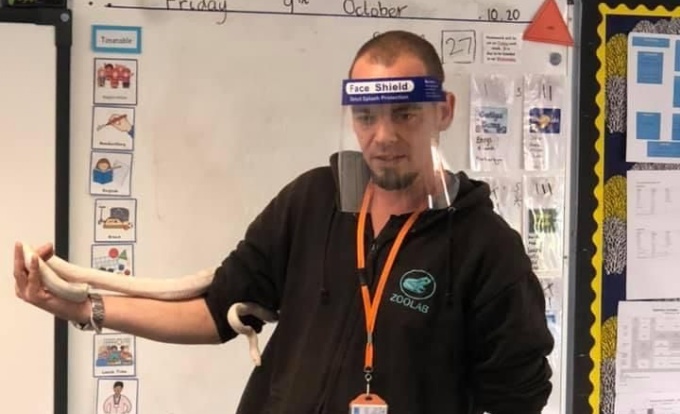 Year 3 had a fabulous morning when Zoolab visited last week.
Chris, our guide, brought in lots of interesting animals to share with us. We had the opportunity to stroke a snake and a gecko. Some of our teachers were quite relieved that the enormous tarantula remained in its box! Did you know that tarantulas are almost blind and rely on their body hair for movement? The hairs can be very itchy on our skin so we had to observe carefully instead!
We loved meeting Princess Katie, the rat. She was very fluffy and intelligent. Chris has taught her to obey voice commands, such as getting back into her carrier.
Our teachers were very impressed with the interesting questions that we asked Chris, showing our knowledge of the continents that we have studied in our theme lessons. As Chris has lived all over the world, he was able to answer all of them! Fascinating facts that he shared with us included him meeting a rat in South America that was over 1m in length! We also impressed Chris with our classification knowledge too and could explain what we have learnt about teeth, skeletons and muscles.