'Aspects of Christmas' Christmas Performance 2015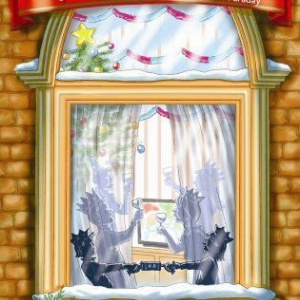 Christmas descended early at Loughton School with the Year 3 production of 'Aspects of Christmas'. A cast of school kids, families and party guests, to name but a few, put on a truly brilliant show. The children in Year 3 were a huge credit to themselves and the response from the audience was fantastic:
'One of the best I've seen. It was stupendous!' – Mr George
'Fantastic production, just what I needed for Christmas.' – Mrs Hill
'A fabulous production, 5 stars!' – Mrs Green
The children had great fun putting on the show and were raving about it for days after.
'…amazing, marvellous, exciting, fun…' are just some of the words used by HB9 to describe the show.
'It was really good. My favourite part was the Christmas tree scene because it was very funny.' – Lilly HB2
'I was very happy and a little nervous to be in the play because I had a lot of lines to say!' – Laney HB2
A big thank you to everyone for their help with putting on what was a truly wonderful show