Royal Wedding Celebrations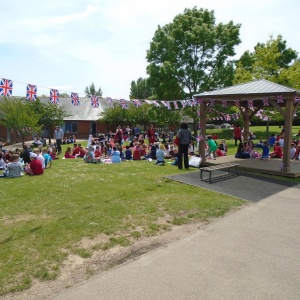 Loughton School hosted a wonderful picnic in celebration of the royal wedding on Friday with Years 3, 4 and 5 all joining together to eat their lunches on the field. We had some fabulous costumes; lots of kings and queens as well as many union jack flags and red, white and blue. The children have spent some time learning more about the royal family, weddings and traditions and some classes chose to complete some lovely craft activities. We have even posted a selection of handmade best wishes cards to Buckingham Palace so wait to see if we will receive a royal reply!
It was lovely to see everyone celebrating together. Please look in our gallery for more photos of the day.