Outdoor Adventurous Activities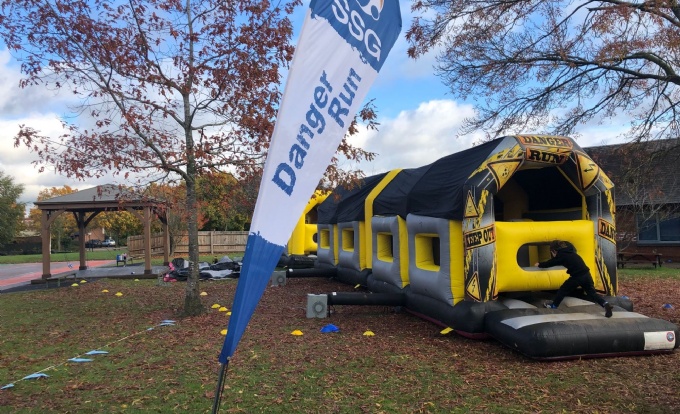 After a somewhat damp start, the weather brightened up enough for all of year 4 to have a fantastic, fabulous day outside on the soggy, muddy field.
Most of us agreed that our favourite activity had to be the famous 'Danger Zone' as it was competitive, challenging and…WET!
We also tried our skills of agility on the spider web, logical thinking and athleticism on the sling slots and learnt to work as a team during the 'Matrix'!
Overall we thoroughly enjoyed our day and can't wait for OAA day next year.