Indian dance workshop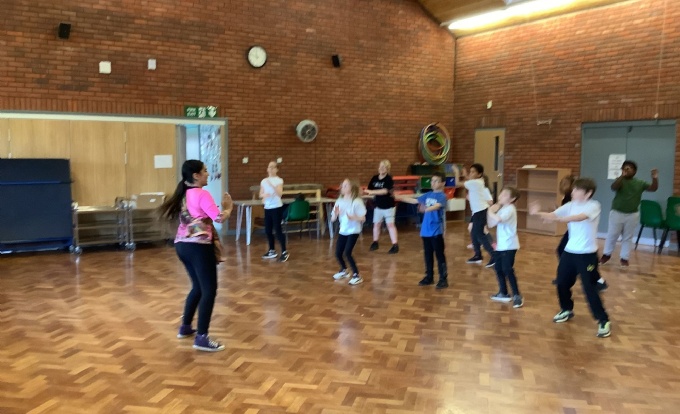 Today all of year 4 took part in an Indian dance workshop!
The children learnt an Indian dance then performed it to the rest of their class bubble. These were videoed and then shared with the rest of the year group. Children were very enthusiastic and performed with excitement and grace. We were very proud of all the children as they enjoyed this amazing experience.