Cooking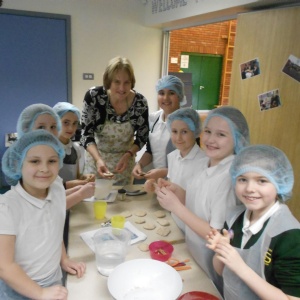 With taste buds tingling, Year 4 came in on a massive high on Thursday 8 February as cooking day was upon us. The children cooked an exciting array of Indian food including samosas, vegetable curry, chicken biryani, chapatti, masala chai and rice. Throughout the day, classes wondered past in hair nets and aprons, which the children enjoyed wearing far more than the staff did! It was such an exciting day and thank you to anyone who helped towards it. The children loved it, especially eating all of it in the afternoon.
One of the best three word only reviews was… ' tasty, amazing day'.
Visit our Year 4 gallery to see some pictures from the day.