Maths Eyes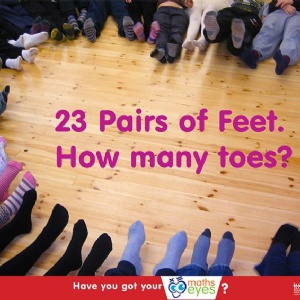 This half term, the competition is on to see who has the best 'maths eyes'. While you are out and about, be on the look out for anything mathematical, snap a picture of it and then write a related word problem.
You could visit this website for some inspiration.
http://www.haveyougotmathseyes.com/shortlisted-entries-2013/
There will be a prize for the winning photo from each class which is a maths game which you can play at home with your family. Best pictures will also be going on display.