African drumming workshop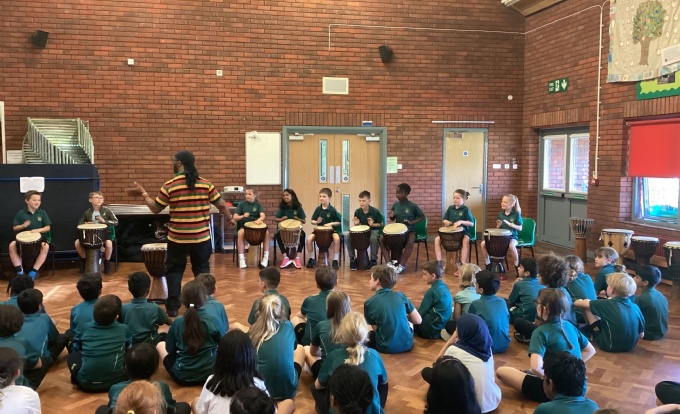 Year four had an "amazing, spectacular day of phenomenal fun" according to the children today.
Milla from Primary Workshops for Schools brought along a selection of different sizes of African djembe drums for us to play and was so enthusiastic with the children that it was impossible for us not to be excited. Although it was loud and the children had to work hard to follow the instructions and complex rhythms, all the staff were hugely impressed by their determination and their incredible listening skills. By the end of the day, all four classes had experienced an hour-long workshop and were ready for our performance. 15 children at a time performed to their peers and we all loved joining in with the clapping and the songs too. What an incredible opportunity for everyone and a real highlight for all the staff.


[videos to follow]