Hinduism Day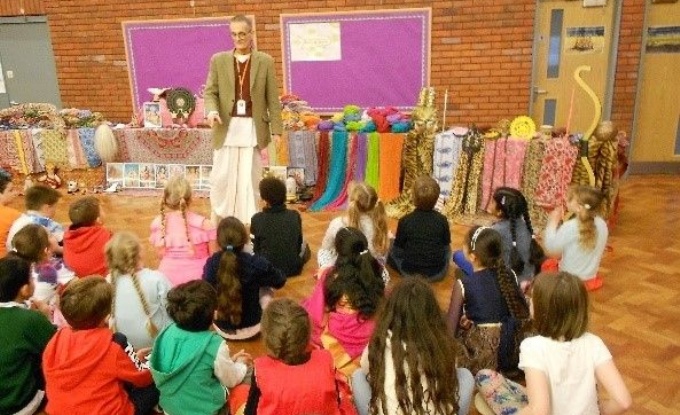 On Wednesday 22nd January, year 4 were introduced to their topic – Hinduism.
Using props and colourful artefacts, Indri, the presenter, re-enacted the story of Rama and Sita, among others. The children were shown the Dandiya Rasa circle dance and had the opportunity to take part in some mediation. The children also were taught about Hindu deities, with some children being chosen to dress up as the Trimurti.
The afternoon session started with face and hand painting and ended with the whole year group taking part in a traditional mock Hindu wedding. All children had the opportunity to dress up in traditional Indian clothing.
The children thoroughly enjoyed themselves and were eager to share their experiences of the day.