Shield and Sword Homework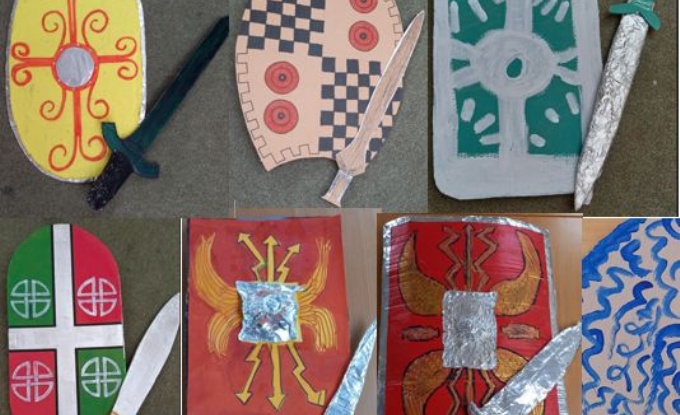 The children worked so hard and we are so impressed with their efforts.
Wow! What great homework arrived after half term.
A huge congratulations to the children (and parents!) of year 4 for the tremendous effort put into the making of all the shields and swords. They are brilliant and will really look the part in our Roman verses Celts battle. The intricate designs created, the excellent painting, the correct shaping of the swords and the great care taken to make them have made them look so effective. Very well done, year 4.