Roman vs Celts battle!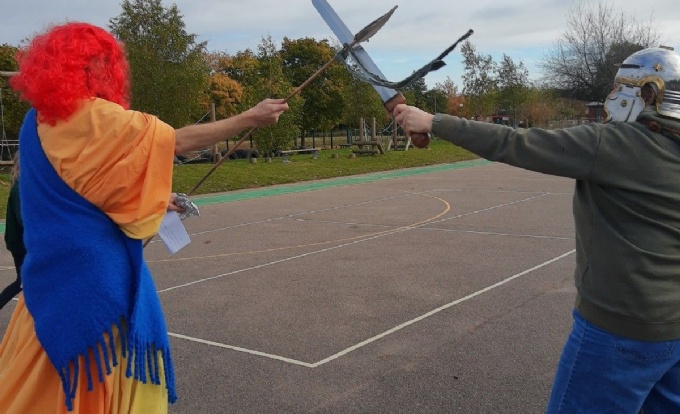 On Friday 5th of November year 4 took part in a Roman battle. Year 4 were split into two groups, HB5 and HB7 were Celts. HB6 and HB8 were Romans. Before the big day the year 4 had to make shields and swords.
At last the big day arrived and we were so excited. The Romans were led by their centurions Mrs Solloway and Mrs Ruggles, while the Celts were led by their brave warrior queen Boudicca-Whyman. After a rousing speech from their leaders, the children were led into a choreographed battle. The children enjoyed using their home made shields and weapons and were very sporting, especially those that were defeated by the Romans. A brilliant day was had by all.