Indian Cooking Day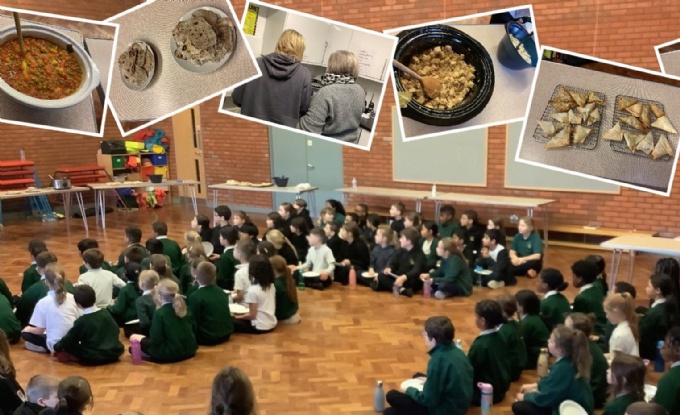 The children made a range of dishes throughout the morning which they then enjoyed tasting this afternoon.
Year 4 have had a fantastic time cooking a selection of Indian dishes today. HB5 made coconut barfi, HB6 cooked vegetable curry, HB7 made samosas and HB8 cooked a delicious biryani made with quorn. Mrs Read's maths groups made chapatis.
The children worked in teams to prepare the ingredients, weigh them and cook the food ready for this afternoon's tasting and evaluation. The staff were impressed by the children's behaviour, skills and enthusiasm.