Year 4 and 5 violinists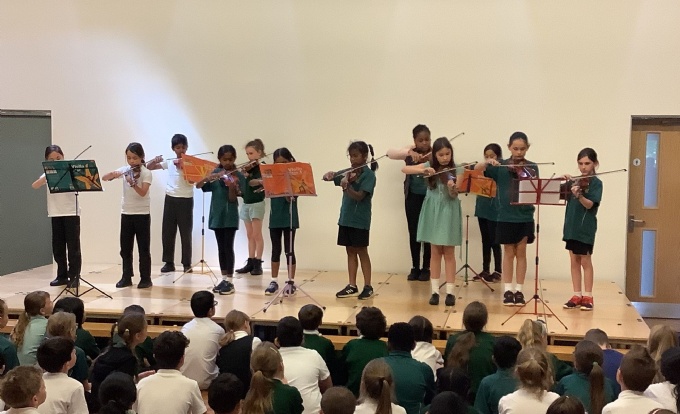 The year 4s and 5s were treated to a wonderful concert from our year 4 & 5 violinists, who learn with peripatetic teacher Helen Day on Tuesdays.
They performed some of their pieces to experience what it is like to play to an audience. The children had practised so hard and were confident and self-assured with their playing. What an absolute treat and well done to them all.