Space dance workshop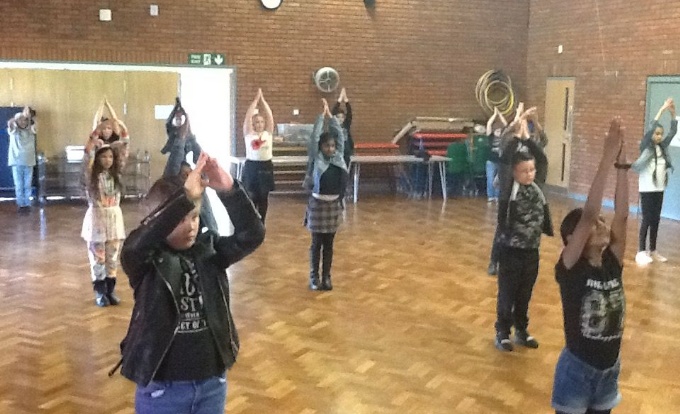 Year 5 had great fun practising and performing a 'space dance' last Friday. Enjoy watching our showcase videos below.
For security and safeguarding reasons, the youtube channel we upload our school videos to is locked. You will not be able to find these videos by searching for them, only by clicking on the direct link from our website.
To launch our Space topic, a Space dance workshop was organised for the year group. Unfortunately, HB12 were unable to participate. The other three classes fully immersed themselves to becoming asteroids, aliens and astronauts in the dance routine. Rebecca, the dance teacher, demonstrated the dance, section by section, with the children practising it step by step and eventually combining all the sections to complete a whole dance. The children thoroughly enjoyed themselves and behaved beautifully.
Oliver HB10 said, "The dance was out of this world."
Sophie HB10 said, "It was fun doing the moon walk."
Jibril HB10 said, " It was the best dance I've ever done."
Zoe HB10 said, "It was an amazing galactic experience."