Careers afternoon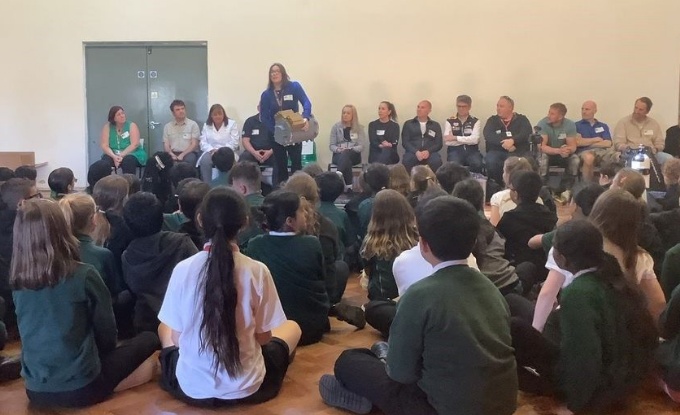 On Wednesday 3 May we hosted our second careers afternoon for children in year 5. We had visitors from a wide range of professions to talk to the children about the different jobs they did.
The aim of our careers afternoon was for children to learn from adults in a range of occupations about how they decided upon their chosen careers, find out what education and qualifications are needed and what they have to do on a day to basis as part of their job. The children really were inspired about the world of work.
We had a range of different visitors from a scuba-diving instructor to a mechanic working for Redbull's F1, from a chemist to a software developer, from an intensive care doctor to someone studying aeronautical engineering (yes - a future rocket scientist!)
The session started with an introduction by each of our visitors and the children trying to guess by asking 3 questions. Each of our guests showed the children interesting objects / tools of the trade to spark the children's curiosity. These ranged from a broken wing mirror, a diving suit, a game of monopoly and even a jigsaw puzzle. With a number of carefully chosen questions, the children won the guessing contest 8 ½ points to 7 ½ .
After this the children then joined the guests outside and were able to spend 10-15 mins with the four visitors they were interested in learning more about. The children were a credit to Loughton by asking really interesting questions and by the way they showed a keen interest in what our guests did.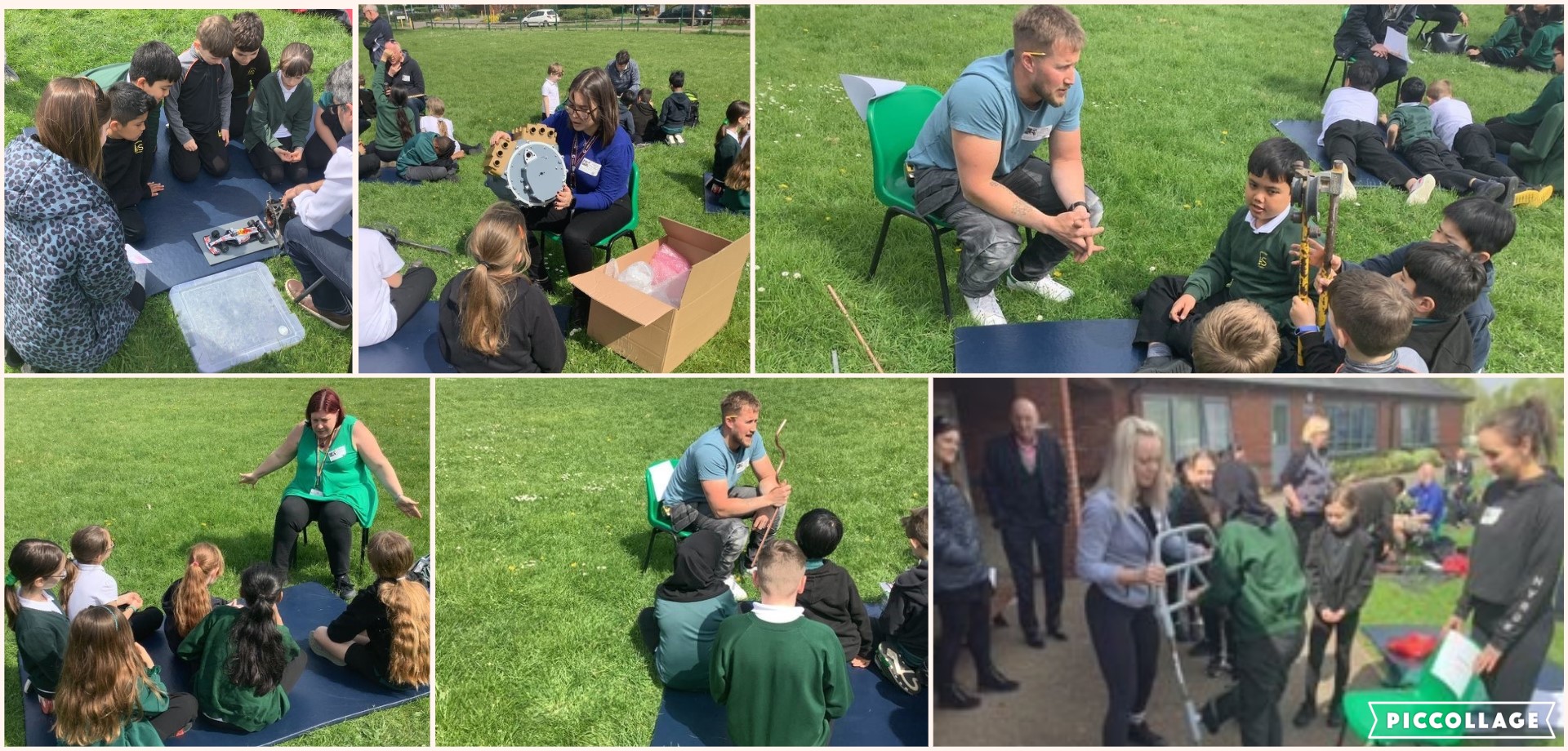 Here are some of the things the children said about the afternoon afterwards.
I enjoyed the part where we got to put on a pair of flippers to see how it felt like to be a scuba diving person. (HB12)
The careers fayre was great. My favourite career was the voice acting because he showed us many different accents! (HB11)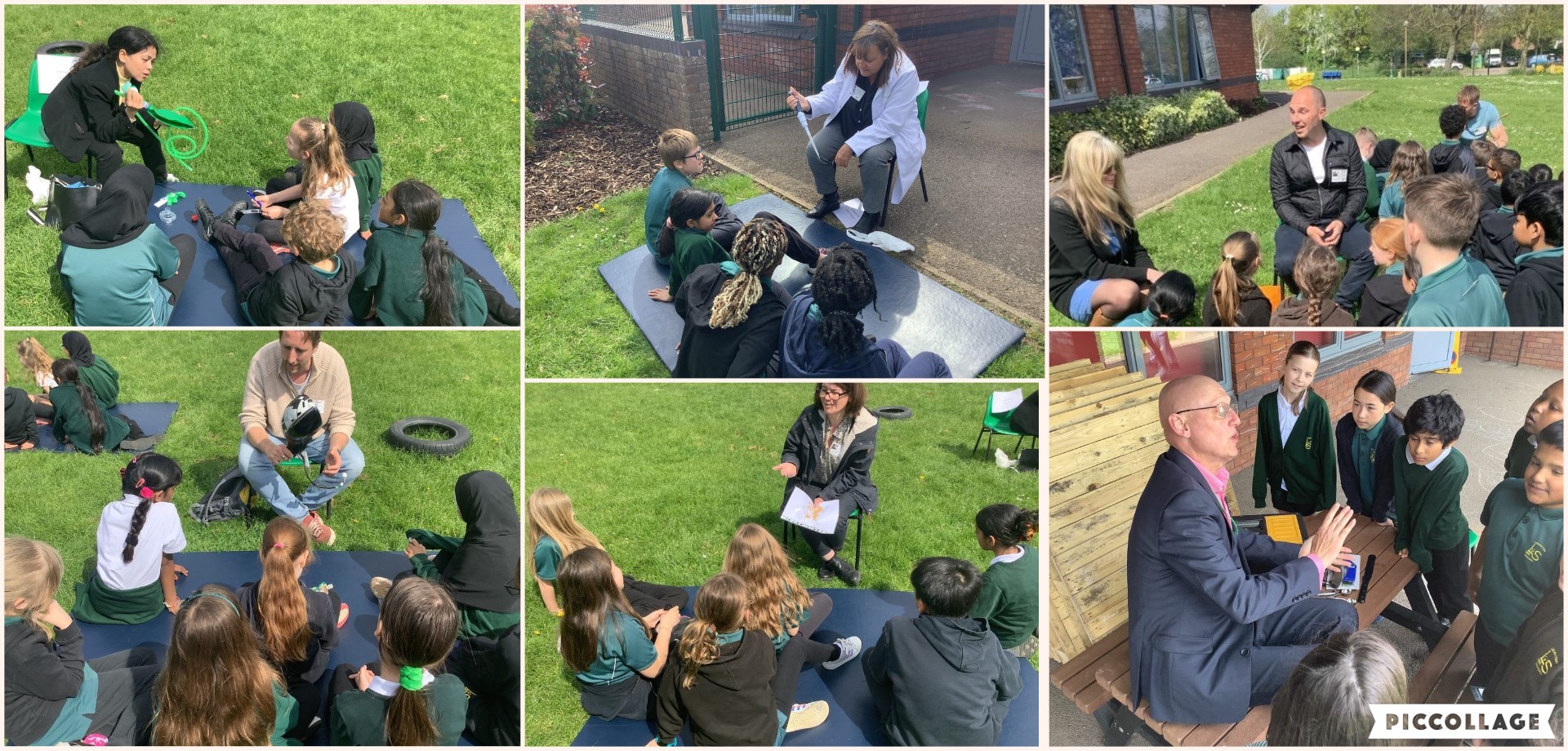 The event was a huge success enjoyed immensely by both the children and our visitors.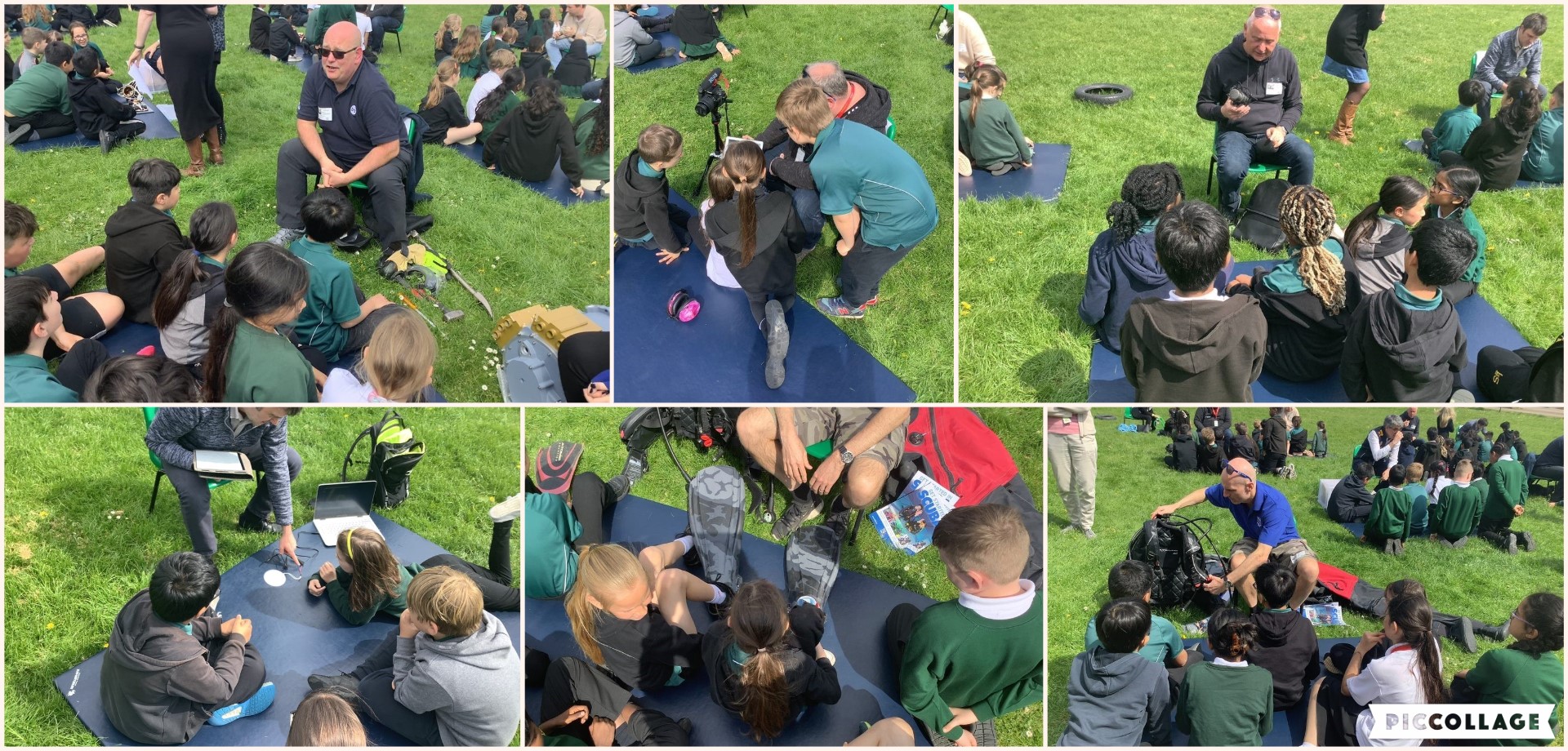 Daniela, who was one of our volunteers and also a parent, said the following:
I volunteered to speak to the Year 5 children as part of their careers week. This was the second time I had done this and I enjoyed it as much as the first. Listening to a range of adults giving clues about their jobs for the children to guess was as interesting for the other adults as it was for the children - we found ourselves also trying to guess their job titles. The session provided the children with a wide range of careers to consider, some fairly common and well-known like my own, but also some really unusual jobs too. The children then had the opportunity to choose who to speak to, to find out more detail about the job. I found that lots of the children were very keen to know what a teacher earns, but that many had some really thoughtful questions about what qualifications you need, whether you have to specialise, how you become a Headteacher, etc. I think the structure of the session was really well thought through and exposed children to many careers they would not have even known existed or had not thought possible.
A huge thank you to all of our volunteers who came along with interesting stories and objects related to their jobs to give the children an idea of why they do the job they do.
Daniela – Headteacher Loughton Manor First School
David – Softwear engineer.
Dr Kathy R– Senior Applications Chemist
Rachel – Softwear developer.
Paul – Head of Security Team at BRE.
Izzy – Aeronautical Engineering Student.
Nicky – Occupational Therapist.
Gary – Catering Manager.
Andy – Treasury department in a bank.
Miguel – Mechanical Engineer – Red Bull Racing.
Mark – Video Editor.
Nathan - Plumbing and Heating Engineer - check ?
Pat H – Scuba Diving Industry
Andrew – CEO – Engineering Co (Driver-less vehicles).
Dr Shilpi S – Anaesthesiologist & Intensive Care Doctor.
Colin – Voice over artist and Narrator