Swing-o-Glide STEM project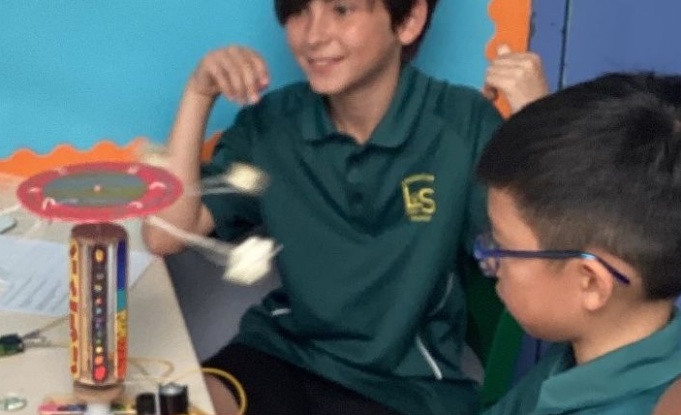 In year 5, we have had a week full of fun and hard work creating a model of a fairground ride for our STEM week project.
Using nothing more than wood, glue, string, corrugated plastic and lots of imagination, we practised our design technology skills as we measured, cut and sawed our raw materials into shape. When we were finished, we motorised our ride so that it was capable of spinning without needing to be pushed. This tested our knowledge of electrical circuits, too, making sure each component was in the correct place so the motor was powered and attached to an on/off switch.
In HB9, Ruby said 'This project was so much fun, we got to design and create the whole thing pretty much by ourselves!" This was echoed by Evie in HB11, who said 'This is such a fun project"
The whole of year 5 have impressed their teachers with their imaginative use of colour and shape, their resilience when things didn't go quite according to plan and their sensible use of the design technology equipment.