STOMP style music workshop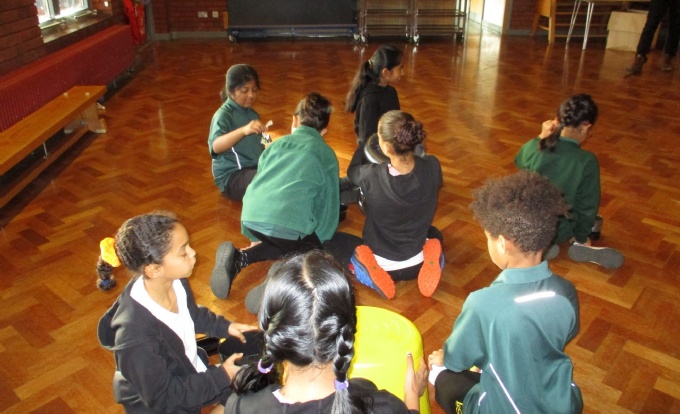 This morning, year 5 had a great time taking part in a percussion workshop. The idea was based on the musical 'STOMP' where seemingly everyday objects are used as percussion instruments.
Firstly, we had the opportunity to explore basic rhythm, using repetition and different speeds and volumes to add variety. We then had the chance to practise the rhythms using our 'instruments'! These included oven trays, colanders, bottle tops and tin cans. We were also amazed at how well an empty water cooler container served as a bass drum!
We came up with a piece in a smaller group and had the opportunity to improve and polish our performance. Some of the group leaders were fantastic conductors – orchestras of the future, watch out!
The highlight was coming together at the end of the day as a year group to showcase our work. Everyone enjoyed watching the other classes and supporting the groups!