KidZania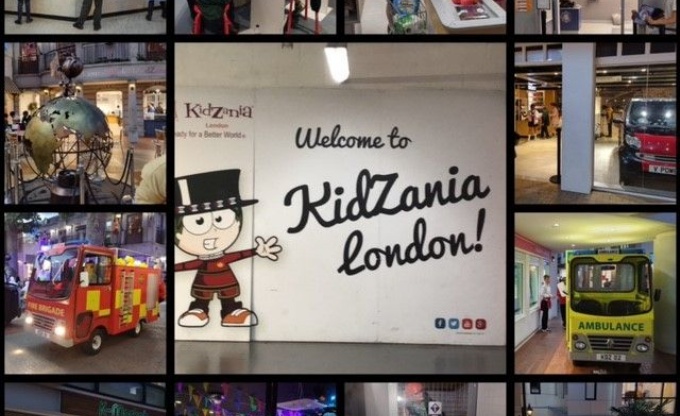 On Thursday 9th June, the whole of year 5 travelled down from Loughton into Shepherd's Bush for an experience day at KidZania.
It was a little bit of an early start for some but we were off and away on our 2 hour coach journey to the Westfield Centre. The children were excited and well-behaved and the journey went smoothly – on both coaches!
When we arrived we all had to be tagged: parent helpers, teachers and pupils alike. Then the children received their bank cards loaded with 50 Kidzos which they could spend if they chose an activity and also so that they could earn more Kidzos if they worked in an occupation which paid them.
The children had already completed some preliminary research and had decided on the career path they would to pursue when they grow up. They thrived in the freedom of the huge enclosed space, finding it difficult to take it all in and chose their first activity!
Some had chosen to try out landing a passenger plane, some designing for a high street brand, others created their own Pokemon character or presented Radio or TV programmes – everything was on offer from police and fire service to vets and working in a supermarket or air-conditioning engineers - even the secret service were there!
One of the most successful and popular experiences for our children was the Metro newspaper reporter's role – which will come in handy next month when they are learning to write newspaper articles.
The children spent their time wisely accruing information, experience and of course Kidzos (as payment for their work) which they are able to spend in the shop at the end. If they bought home their Kidzo bank card, they can spend the Kidzos the next time they go.
Loughton School are proud of our excellent ambassadors. We had some lovely comments on their polite and courteous behaviour from other teachers there and members of the public. Well done year 5!
Although the day was long and the children were tired, they really enjoyed learning about different careers and a number of them have decided there might be alternative options to being a Premiership Footballer after all!