Japan Week - A visit from The Sakura Ladies Choir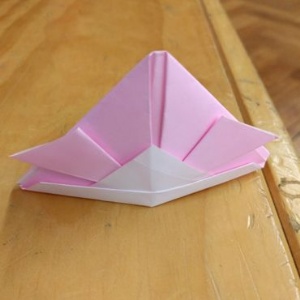 In Year 6 we have had a week of learning all about Japan. Each day we focused on a different aspect of Japanese life. We started with an 'anime' day and watched a film called 'My Neighbour Totoro'. It was a brilliant film and we took inspiration from it to write some haiku poems and draw some of our own anime characters. The following day we found out about different Japanese sports and we had a Sumo tournament which was hilarious to watch and take part in. Next up was learning about Japanese school life. Every morning in Japan all staff and pupils take part in group exercise. We had a go and felt ready to tackle the day ahead full of energy. Japanese children clean their school so we spent some time cleaning our classrooms. We then had a debate and argued whether or not we should clean the school ourselves. Food was our next adventure and we researched the different kinds of food eaten in Japan and created either our best plate of food or our worst. We then got to try lots of different types of Japanese food. Some things were delicious and others not so.
On our final day of learning about Japan we were very lucky to have the Sakura Ladies Choir visit us. They sang some songs for us and then taught us the theme tune to 'My Neighbour Totoro'. Their voices were beautiful and it was a great experience. They then give us a quiz about our learning during the week and finally taught us how to make an origami Samurai helmet.
Thank you to the ladies from the Sakura Ladies Choir; the children loved your activities and it really helped us to end the week on a high. Below is short video clip together with some photos: