Visit to Bletchley Park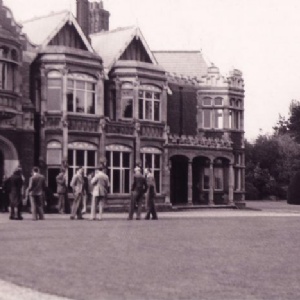 On Thursday 16 November 2017, Year 6 visited Bletchley Park, travelling there by train.
We learnt lots of things about World War II and the code breakers.
NA – "I learnt that 75% of the people working at Bletchley were women."
FK – "The Bombe machine was destroyed after the war but they still have the building it used to be in."
SL – "Around 10,000 people worked at Bletchley Park during the war."
OG – "There were 159 million, million, million ways to set up an Enigma machine."
The children behaved wonderfully, and all of the staff, governors and parents agreed with the children about what a fantastic day it was. We look forward to learning more about the Second World War over the next few weeks.
Find out more about Bletchley Park here.