'Turn Back Time' dance workshop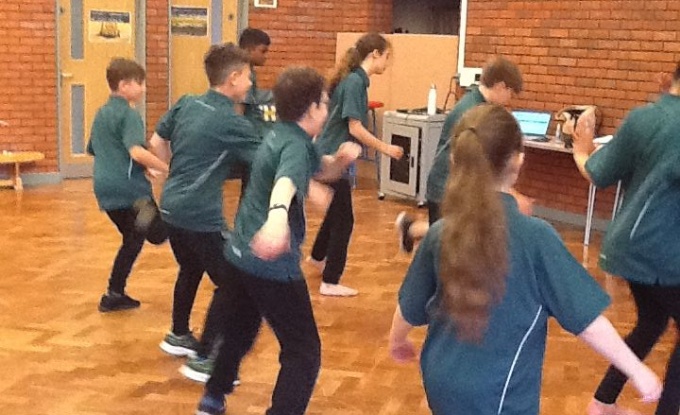 1940s returned to Loughton School
Year six had the joy of learning how to 'jitterbug' and 'jive' their way into the 1940s.
Each class had the chance to participate in a different period dance from the 1940s and found how complicated and energetic old-style dancing could be. Another problem that our modern-day youth encountered was the fact that they were expected to dance with a partner, often holding hands!!!!!
They all enjoyed the experience and threw themselves into the situation whole-heartedly. Each class learnt a different dance and there was a lovely session at the end of the day when they showed off their new-found terpsichorean skills.
I'm not sure that they are ready for 'Strictly Come Dancing' just yet but the enthusiasm they showed was excellent.