Drumming workshop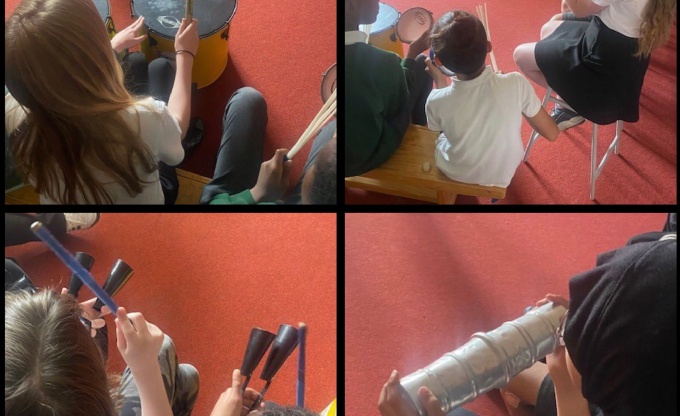 On Monday 13th June, as part of our Americas unit, year 6 were lucky enough to enjoy a Samba drumming experience.
First, we went to the music room and Raz, the music instructor, taught us about Brazilian culture and about the parade in Rio -the biggest parade in the world.
Next, we were given our instruments: bells, tambourins, base drums, frame drums and shakers. We then learnt all the hand signals for stop, start, pause and rumble – where we play really fast and at different pitches. Following this, we learnt the tunes we would play when we performed later on in the afternoon.
Over all it was an amazing experience and a great introduction to our Americas topic.