Letter to Year 6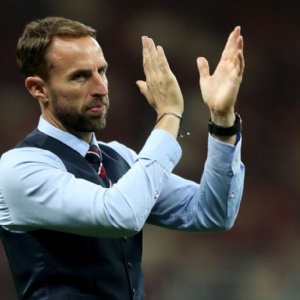 Mr George has written to each Year 6 child to express the admiration of the staff for their hard work this year.
I wanted to take the time to write to you. At this time of year, with the production completed and just a week left in Loughton, we are able to release to you the SATs results from your efforts back in May.
As you know, the SATs are tests designed by the government to measure what they think is important. They have constructed a system against which they rate your answers, and either award you points for the answers, or not. You will remember the reading, SPaG and maths tests, plus all the writing you have done this year. These four subjects, plus science, are given a 'grade', which is all to do with what the government call National Expectations. In some subjects, we as teachers aren't able to give anything more than 'expected' – when many of you are obviously so much more than 'expected'. This is very frustrating for your teachers as they know you best of all. However, it's the national system, and we work with it to ensure you get the opportunities you need.
SATs really give a measure of how you found a test, on a day, at that time, after the four years of school since year 2. For those of you who scored well on the day, well done; we are incredibly proud of what you have achieved! For those of you who didn't score so well on the day, well done; we are incredibly proud of what you have achieved!
The big thing about being at Loughton School is belonging to our family. Each of you, whether you have been with us for four weeks, or for four years, has been a successful part of our family. As with all families, at times it goes really well, and at other times life can be a bit tough or tricky. But each of you is a vital, important part of that family. Looking through all the paperwork in my office, I can't find the official SAT scores for being part of our school family, but my teacher assessment is that you have all added depth to what we are as a school. So I have assessed that you have all achieved a greater depth of understanding in learning, living and playing together in the Loughton family.
Many of you have amazing talents in other curriculum subjects, not given a grade by SATs. We will celebrate many of these at your final assembly next week. SATs also don't test how well you do at sport. Let's just remember how well our sporting teams and individuals have done this year, with a massive handful of medals, achievements and prizes, particularly the athletics and the girls' football teams. So, as you leave Loughton School, you have all added to the depth of provision which we offer in other subjects, gaining greater depth... and again you have achieved a greater depth of understanding and participation, as a year group, in these other aspects.
The drama and music, which you take part in and show to us, is amazing. Your production of Snow White was one of the most mature, funny and high quality year 6 productions I have ever seen – and I was so proud of all of you, as were all of the staff. Those who have taken part in other drama and music events, such as the music festivals and Shakespeare over the years, have added to the depth of knowledge and understanding of these areas of life…looks like greater depth again.
So, where do we go from here? All of you should be overjoyed with your SATs results, no matter what the actual piece of paper says. This is because you put everything into your school life at Loughton, and got the most from it. If the SATs score doesn't say what you wanted it to say, then you know that you have a great target for the next few years. I was listening to Gareth Southgate this morning as I wrote this (just to say - I was wearing waistcoats a long time before him), straight after Croatia beat England in the World Cup semi-finals. He was saying that the team did all that could be asked of them; they tried, they achieved, and at the final match, they couldn't quite get there. He thinks he knows why, and so at the next tournament in 2020, he will have helped the team to develop: A young team, which did so much more than anyone ever thought they could.
You as year 6 are similarly young still – you have your whole lives ahead of you. You have all done incredibly well, both in your SATs and in your time at Loughton. You tried, you achieved, and you will go on to greatness – much like the England team. We have all been so proud of your work ethic, your determination and your fantastic attitude. It has been an honour and privilege to be your headteacher, in partnership with you, as part of the Loughton School family. Stay strong, stay committed, and good luck for your future. Well done, and thank you for everything you have given to our family.