Loughton School's first ever Christmas shop!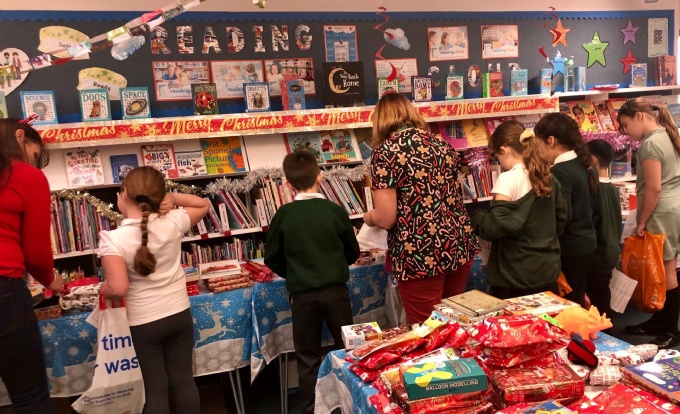 Thank you so much to all the families who supported our first Christmas shop venture today! We had 165 children pre-order Christmas presents for their friends and family members. The children who attended absolutely loved having some independence to browse and choose from the variety of gifts on offer.
Each gift cost £3 to purchase and was previously on sale for more than than that so each and every item chosen was a bargain!
Any gifts left over were available for families to browse and purchase in the hall after school 3:15-4:00pm and we had plenty of visitors.
Well done to the members of our PTSA for their tremendous efforts providing such a fantastic opportunity for our children whilst also fundraising for our school in the process. A total of 1000 gifts were bought, wrapped, labelled and displayed in order for the Christmas shop to take place.