Music Festival Season!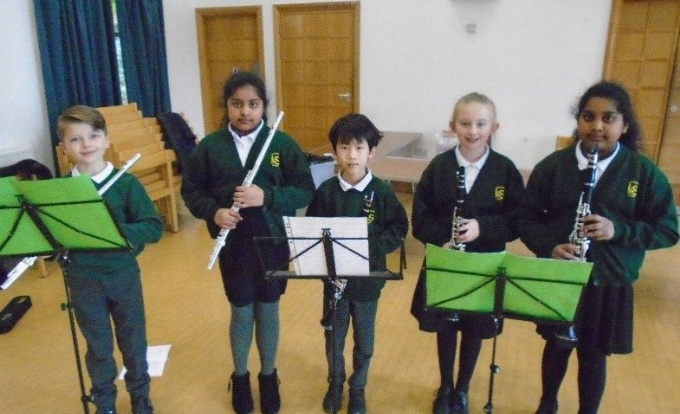 On Monday the 2nd, Tuesday the 3rd and Wednesday 4th of March, 29 children represented Loughton School at the annual Brass, Strings and Woodwind Festivals at Christ the Cornerstone Church in Milton Keynes.
This year's festival was a real success with the small Brass A ensemble (Amelie and James) winning the 'Milton Keynes Music Hub Presentation Award'.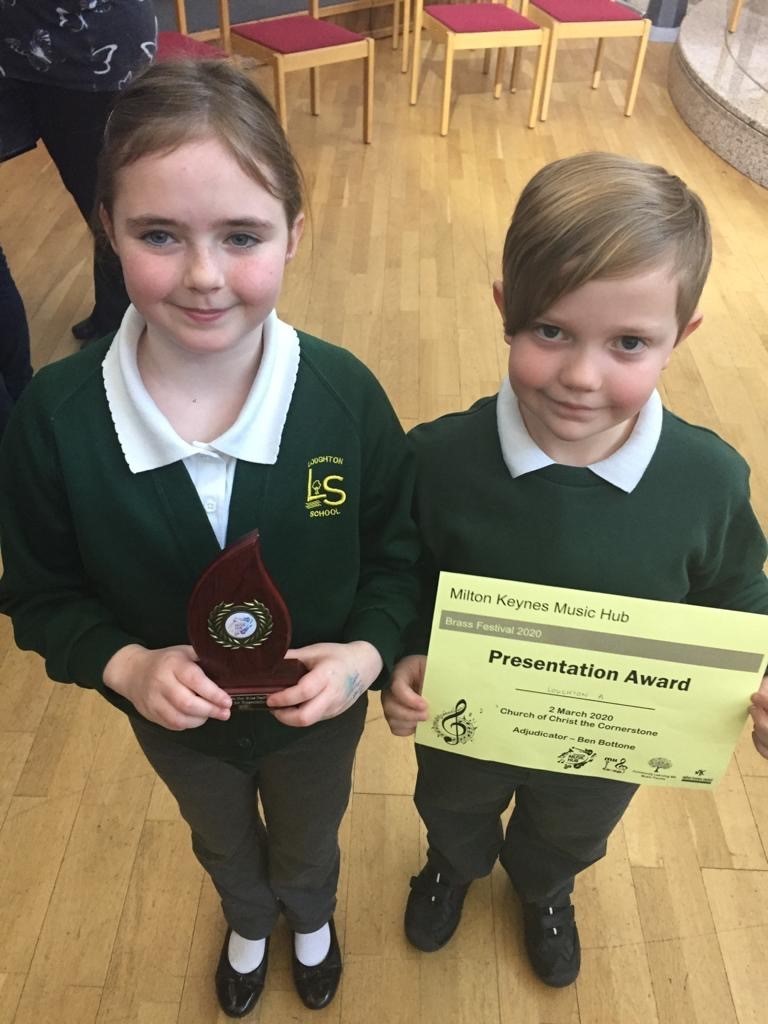 All the children, whether playing Brass, Woodwind or Strings, were a credit to themselves and the school with their professionalism, enthusiasm and excellent behaviour.
Thank you as always to our peripatetic teachers for all their hard work and support of the children – they really enjoy participating and gaining performance experience. Thank you also to all parents who supported their children with practising!
Brass Festival:
The adjudicator Ben Bottone had positive feedback for each group: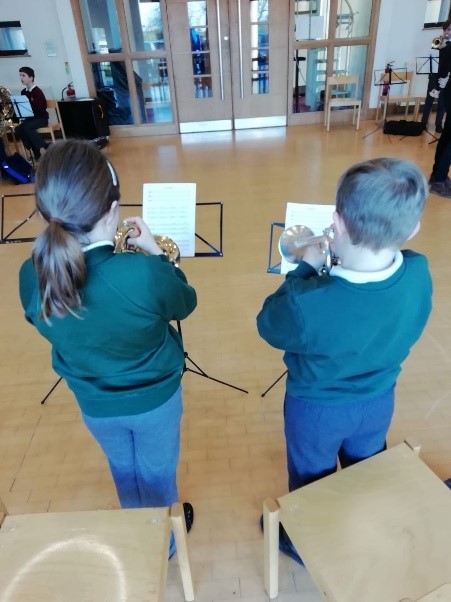 Loughton Brass A (Amelie and James)
'Great tone quality; perfectly synchronised! All notes were played with clear tongue and lip control and I loved the spoken 'Arriba!'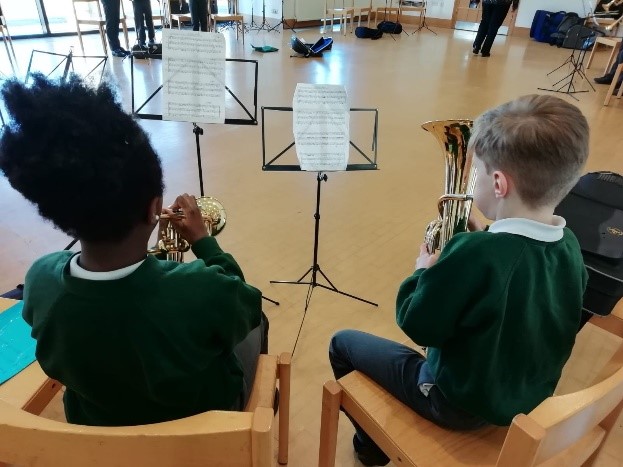 Loughton Brass B (Sheanette and Ethan)
'Lovely sound produced. You stayed in time with each other…a very confident performance.'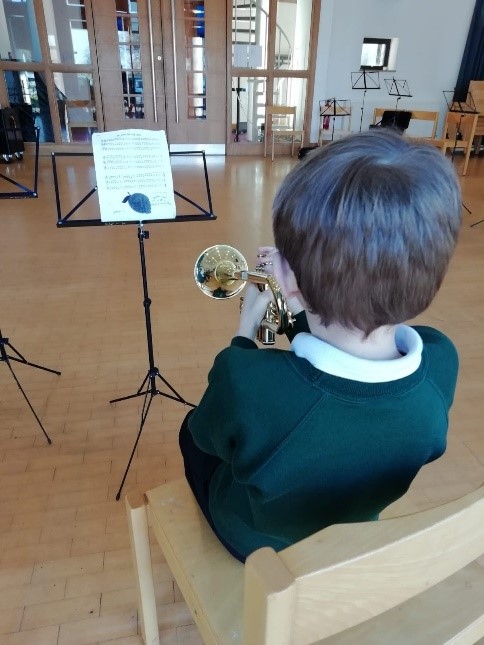 Loughton Brass C (Zachary and Mr Nevin)
'You were blowing the rhythm really accurately! It was very impressive – well done!'
All the Loughton Brass children (including three Year 3 children: Isaac, Joe and Jazlin) participated in a tremendous whole festival mass ensemble performance, whereby all Brass Festival children came together and played the theme tune to 'Star Wars'. Parents and staff alike all commented what an amazing 'wall of sound' they collectively created and what a positive and inspiring experience it was for them to perform in a mass ensemble. The children loved it.
Strings Festival:
Mrs Vernon thought that Loughton A strings group (Runa, Amelie and Charlotte) played confidently and expressively – well done girls!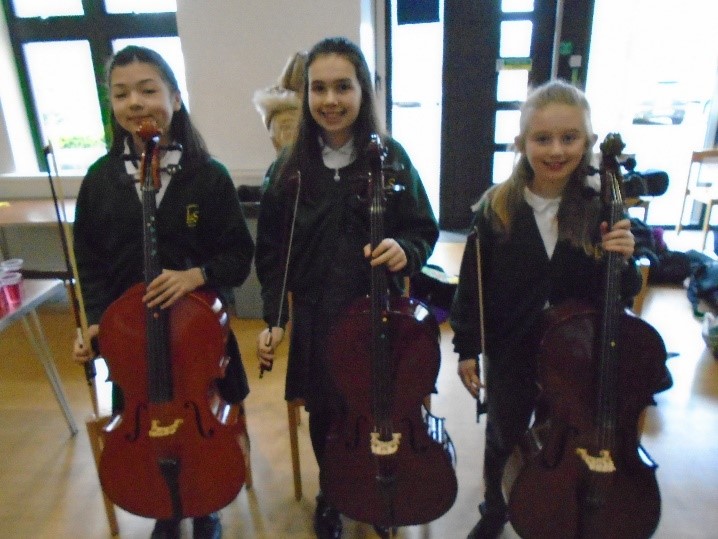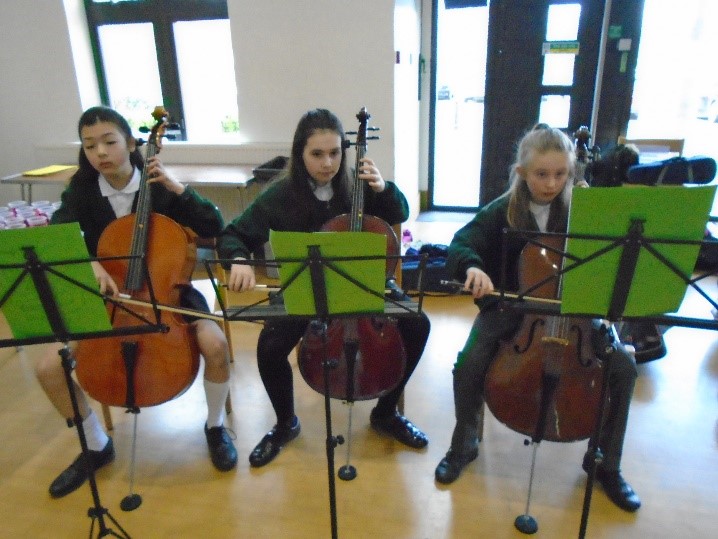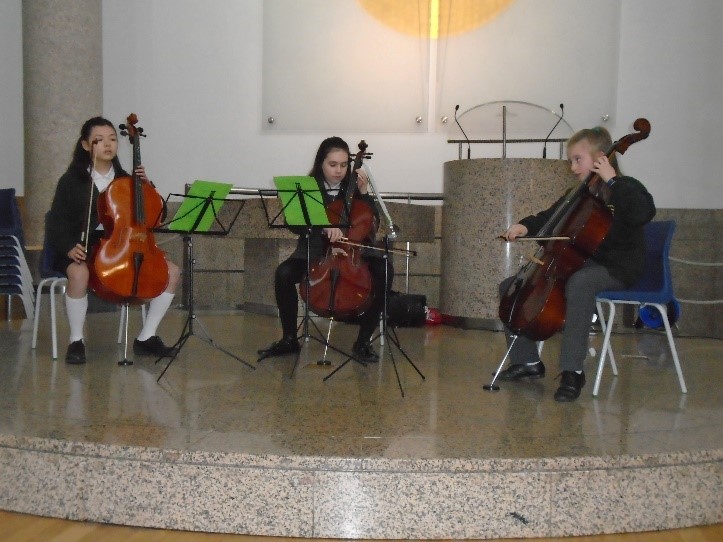 Loughton B strings group (Lucas, Meera, Charlotte, Shalome and Amelie)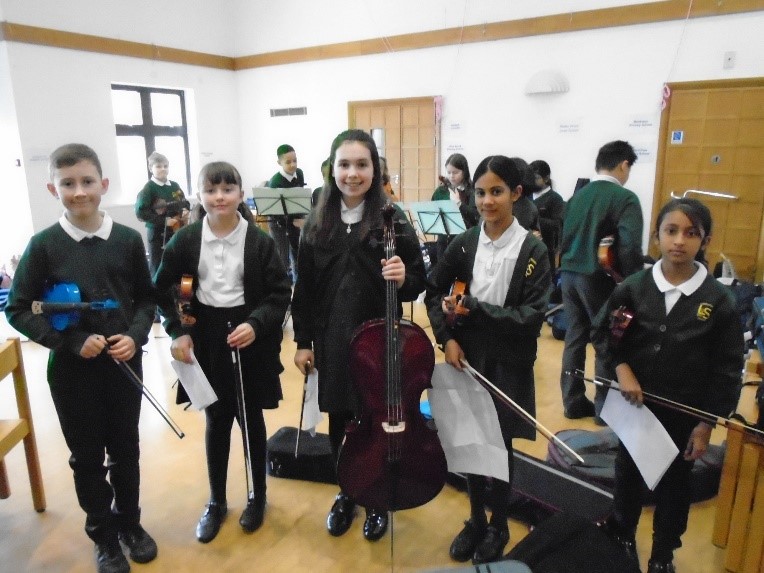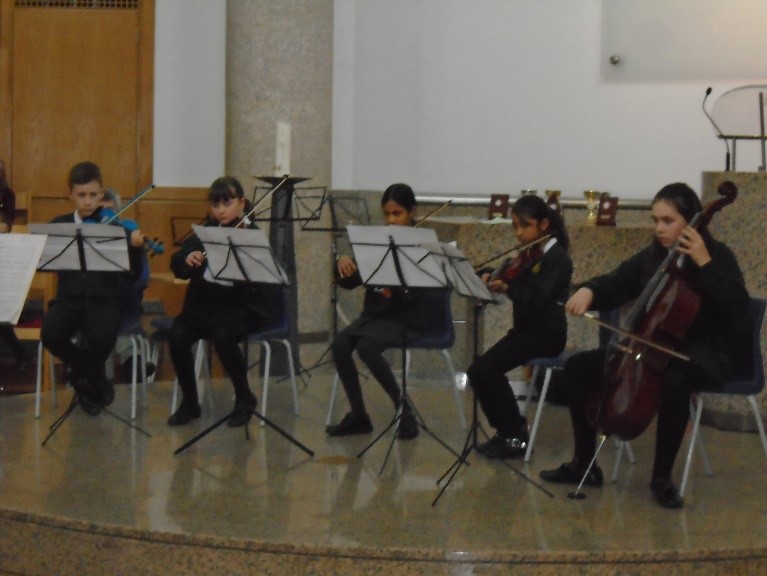 The adjudicator (Jenny Brown) has positive feedback for Loughton B:
"A well put together and rhythmic performance…You played very well together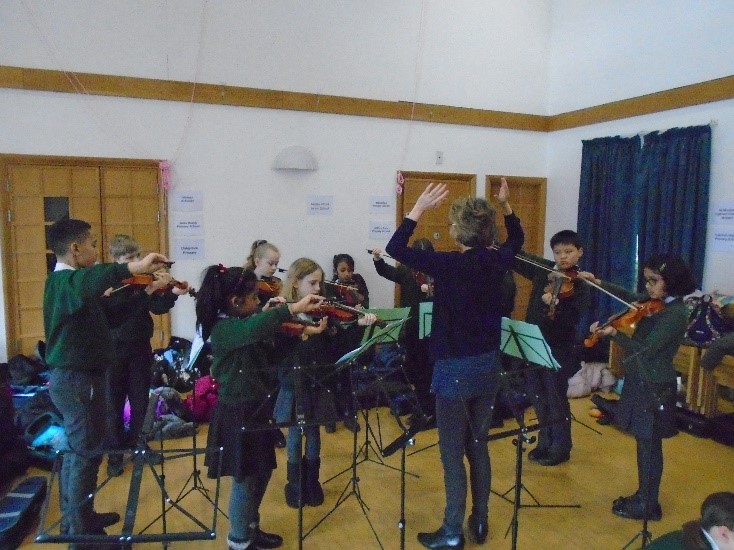 ​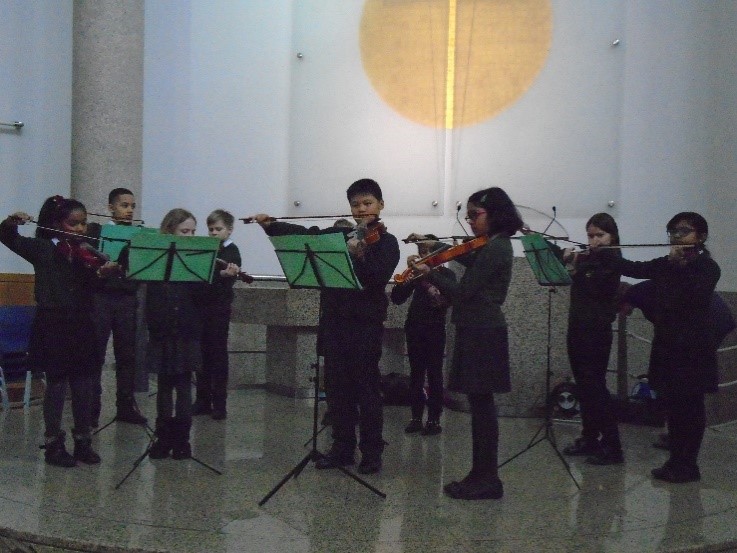 ​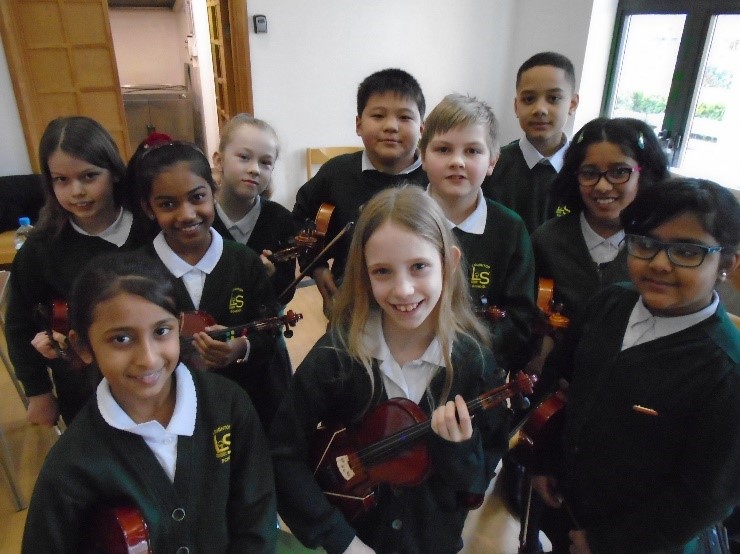 Loughton C strings group (Sasha, Coll, Shalome, Harshana, Izzy, Akshita, Ella, Louis, Veronica and Akshara)
Adjudicator had positive feedback for Loughton C "Good introduction. I like the way you prepared to start- all at the point of the bow. You were really well together throughout this and the tuning was good. A well-prepared performance."
Woodwind Festival:
Loughton Woodwind Ensemble (Rohitha, Ruchitha, Natalie, Bailey and Lucas)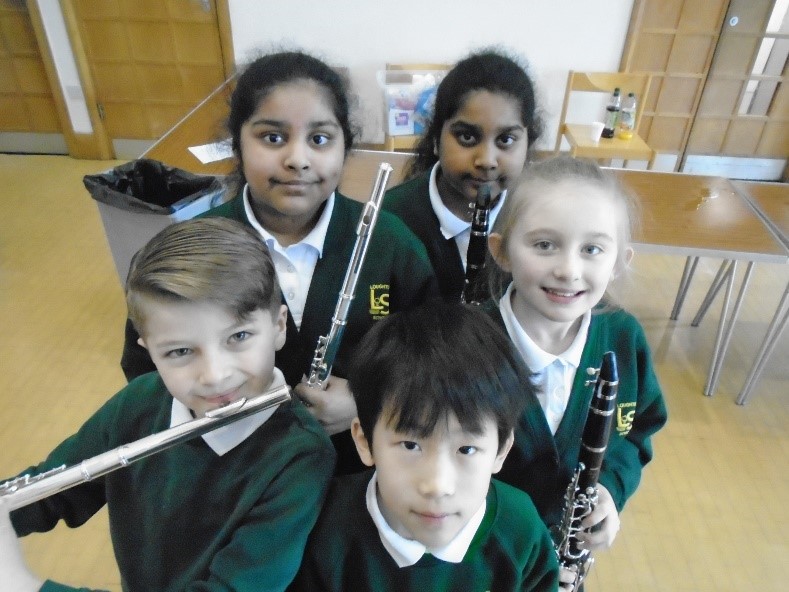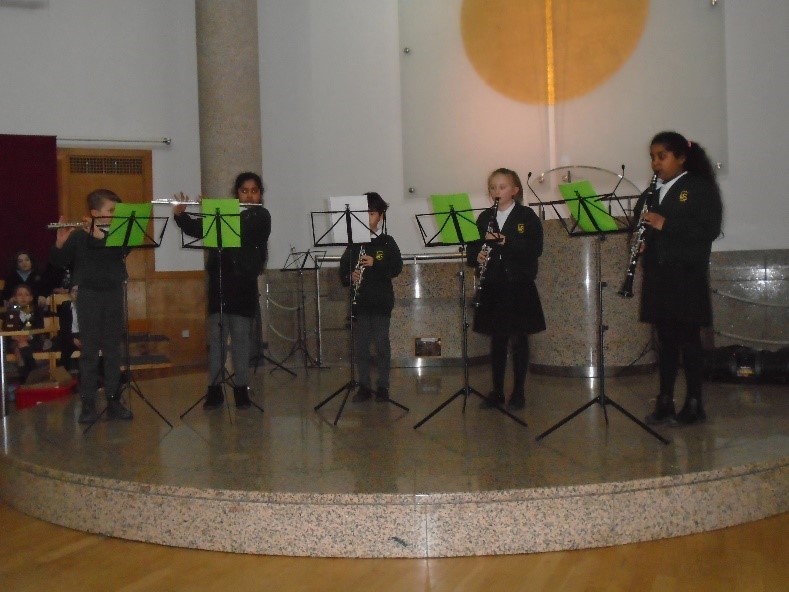 The adjudicator (Paul Harris) had positive feedback for the Woodwind Ensemble:
"They caught the character of the piece and had good balance between and tune and accompaniment. Nice energetic feel for the rhythm – lots to enjoy in this performance!"