World Impact Award (for the second year running!)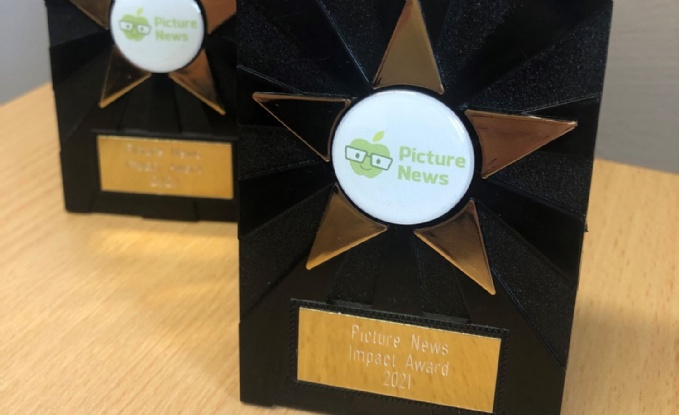 We have once again been awarded with the Impact Award 2021 for the kindess and compassion our Loughton School family has shown to people in our local community and beyond during the recent spring term lockdown.
You may remember that we have received this award before in 2020 (READ ABOUT IT HERE) and so were delighted to be one of the schools selected for the 2nd year running to receive the world impact award.
This award is for all the children who have spread a little kindness during the covid pandemic. In February, when the nation heard the very sad news about the passing of Captain Sir Tom Moore, we encouraged our Loughton School family to complete a small act of kindness, whatever that may be. We hoped to hear about 100 acts of kindness in celebration of Captain Sir Tom's 100 years during the lockdown but these acts of kindness have just grown and grown and made such a positive difference to our community in Loughton and the wider Milton Keynes which have continued into the new summer term. Our Loughon School children really are inspiring.
During lockdown, we celebrated lots of kind children. Our key worker children created posters for the school fences to cheer up other people in the community on their daily walk, donated food and other items to the foodbank, paid for food boxes that we could offer to our disadvantaged families, making cups of tea for family members, baking or buying food for neighbours and the homeless, walking the dogs for isolating neighbours, providing school staff and MK hospital staff with biscuits and treats, litter picking in their local area and lots more. More recently we also shared the news of one of our year 5 children who raised enough money to buy all of the children an Easter treat. Please do re-watch the 100 acts of kindness video showcasing our kind and inspiring children: https://youtu.be/Dr6FYba-w9A