Sports days!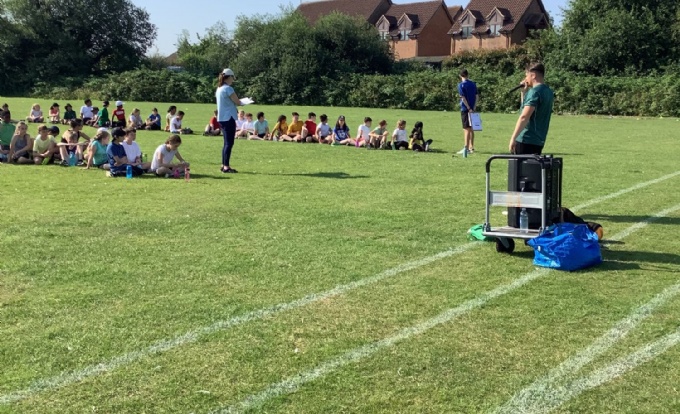 This week has seen our first ever sports day in house colours! We had a rainbow of activity on the school field.
Activities included team games such as hockey and football as well as athletics - jumping, throwing and running. Every child who took part in these activities today earned points for their house. There were lots of rest stops for water due to the weather and even a mid-morning break. Although we could not have parents in to support this year, the children still had a fabulous time!
For those classes isolating, a virtual sports day took place from home and those children also earned points towards their house.
Congratulations to Kalyan HB16 who earned 150 points for Shakespeare house for his fabulous throwing!
FINAL RESULTS:
1ST PLACE - SHAKESPEARE - 968 POINTS
2ND PLACE - PANKHURST - 862 POINTS
3RD PLACE - ATTENBOROUGH - 859 POINTS
4TH PLACE - VALENTINE - 811 POINTS