Christingle making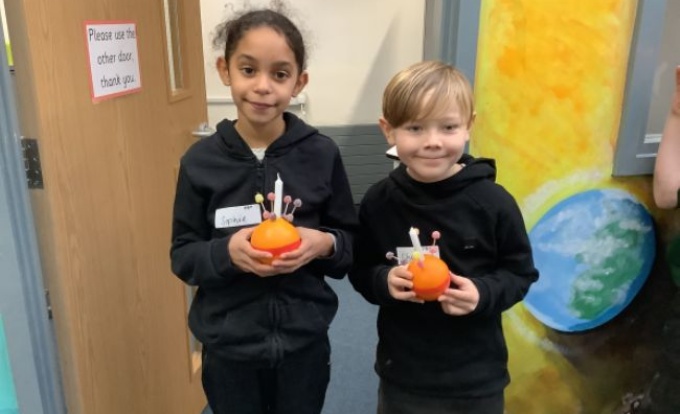 On Friday 26th November, two children from each class across the school took part in Christingle making with Miss Hawkes. They learnt what a Christingle is and what each of the elements represents. Each child who attended was able to create their own Christingle using: an orange (the world); cocktail sticks (the four seasons); a candle (Jesus's light); sweets (God's creations) and red tape (the love and blood of Christ).
The children then explained to their class what the Christingle was and what it represents and each class had a special assembly to mark the start of advent.
Miss Hawkes would like to say a huge thank you to all the children who made the Christingles with her:
Year 3
· Olivia & Toby (HB1),
· Archie & Sohail (HB2),
· Oliver & Ecaterina (HB3),
· Carla & Ethan (HB4).
Year 4
· Olivia & Cerys (HB5),
· Lexia & Rayan (HB6),
· James & Sophie (HB7),
· Georgie & Farooq (HB8).
Year 5
· Charlie & Sophie (HB9),
· Tommy, Ellie-May & Jude (HB10),
· Robyn & Skyla (HB11),
· Crispy & Drishti (HB12).
Year 6
· Preetika & Max (HB13),
· Sally & Rio (HB14),
· Taylor-Baigh & Isla (HB15),
· Isla & Elliot (HB16).