Our Giving Tree - A big thank you!
We would like to thank everyone who brought in a present to go underneath our Giving Tree.
Your generous gifts have been taken to Hedgerows Family Centre where they will be very much appreciated.
Here is a photo of the many donations we received this year: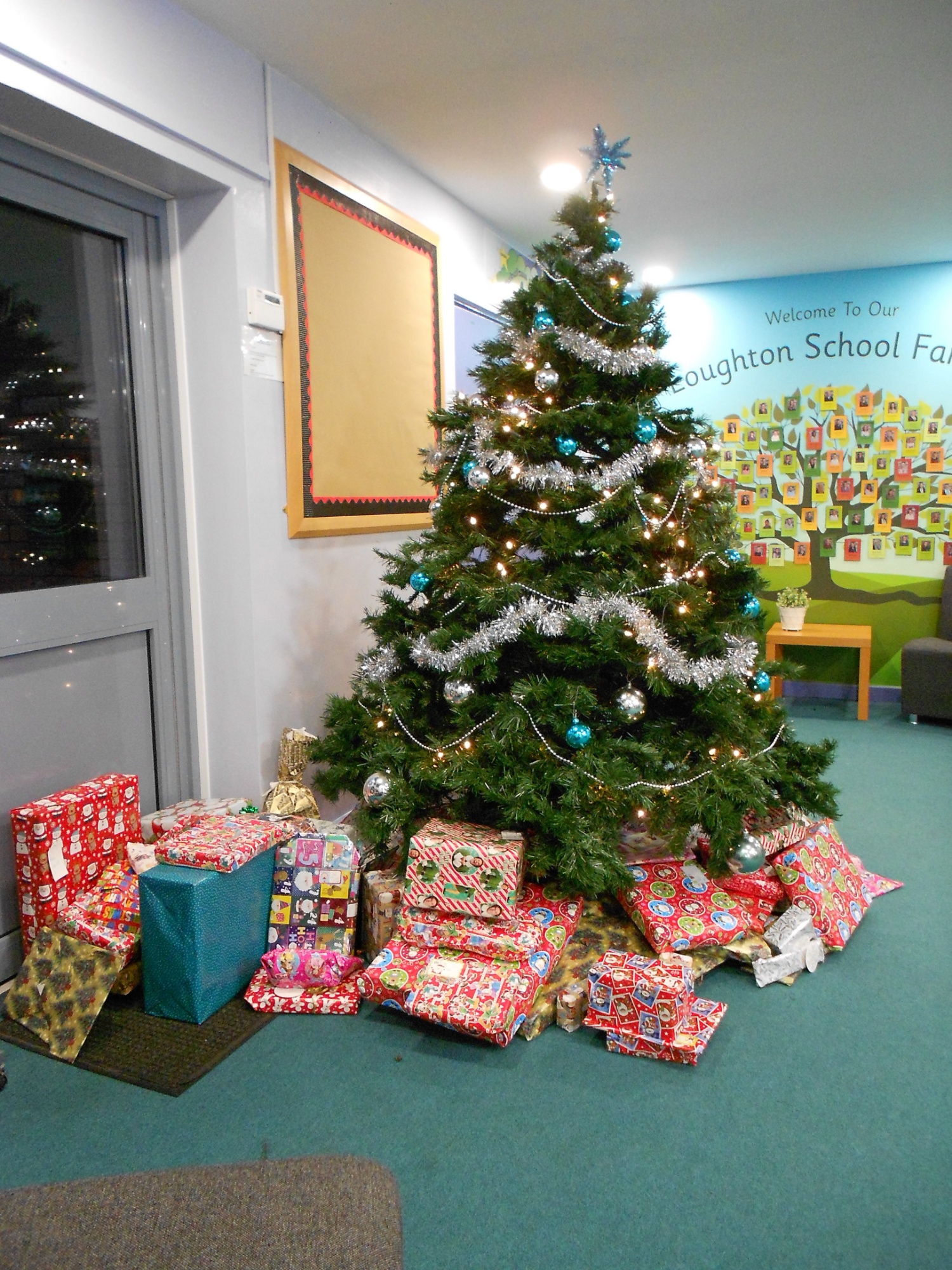 Merry Christmas and a Happy New Year from everyone at Loughton School!