MK instrumental festival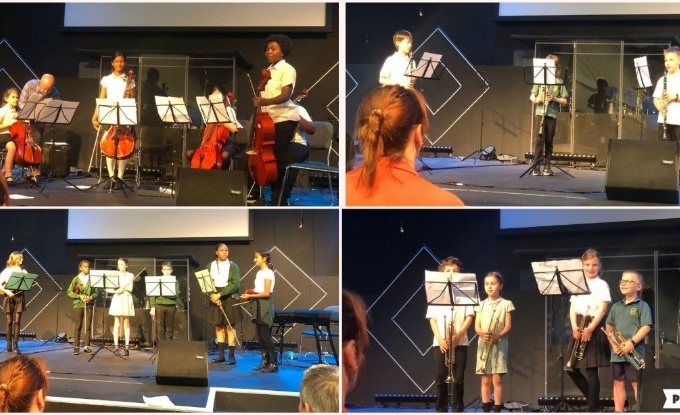 It was an honour for some of Loughton School's staff members to accompany some children to the instrumental festival on Tuesday 22nd June in the afternoon. The children were so brave to go on stage in front of such a large audience and all of them played beautifully. The staff and parents were all very proud.
Each child received a photocopy of their group's certificate and feedback form in our leadership celebration assembly. Alongside this, they were each awarded with a silver token which is worth 50 housepoints for their house.
Our IT manager put together this short video showcasing a small brass group, two larger string ensembles (violin and cello) and finishing with a small woodwind group.
Please enjoy! CLICK HERE TO WATCH THE VIDEO