Activity morning for years 5 and 6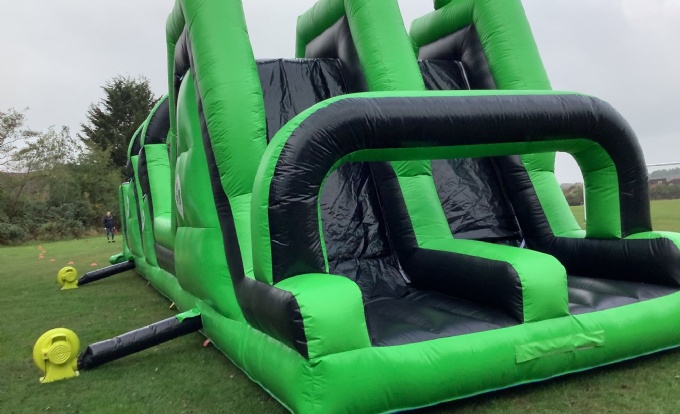 Children in years 5 and 6 who did not go on a residential this week, had a fantastic activity morning with 'Let's Leap'.
They brought a huge inflatable obstacle course with them, including a 10 foot slide. All of the children were incredibly brave, resilient, fearless and all had at least one go on the course.
Once everyone had had a turn, things got competitive and the classes began racing one another, they showed super speed, fabulous team support and excellent sportsmanship.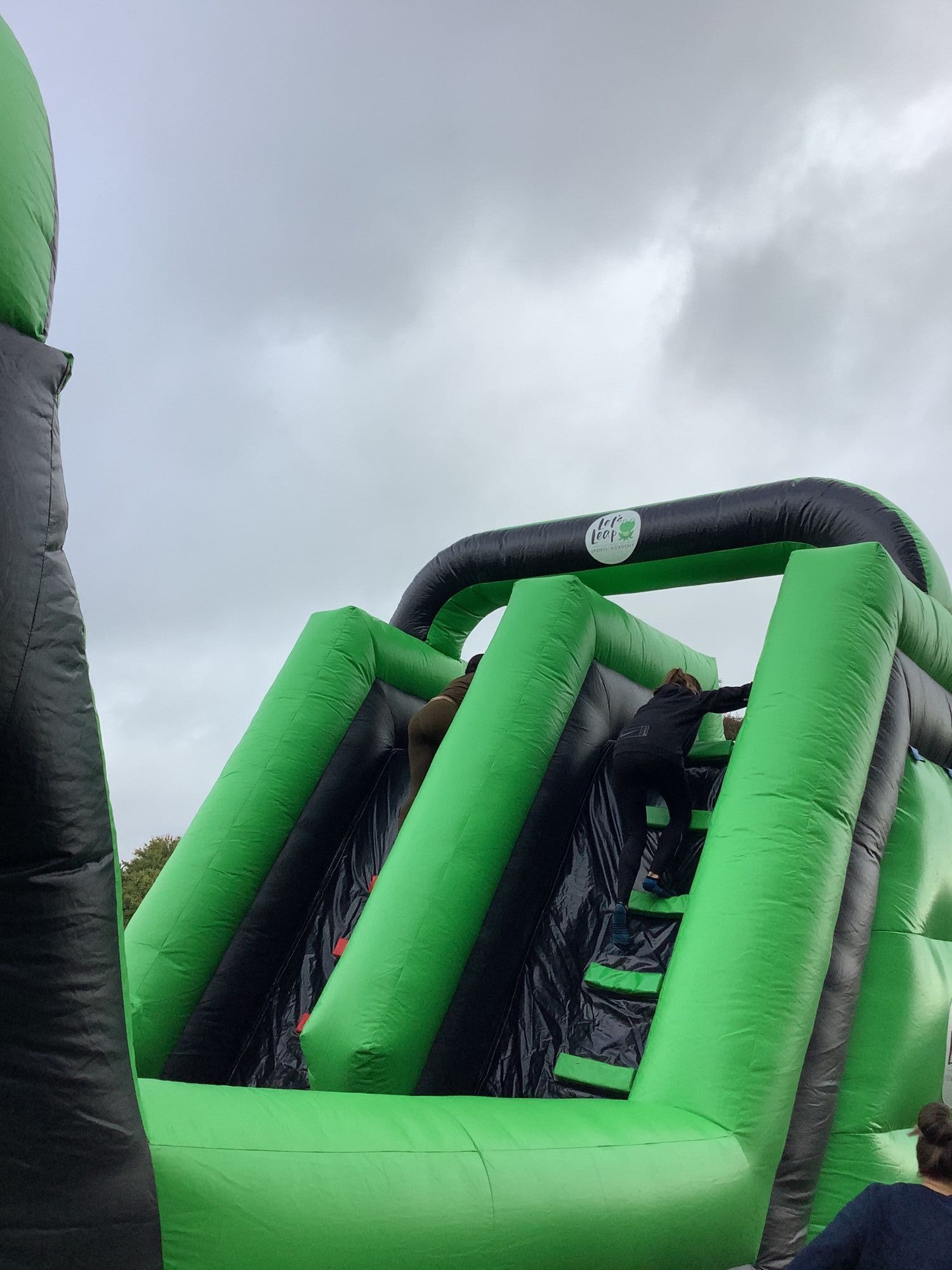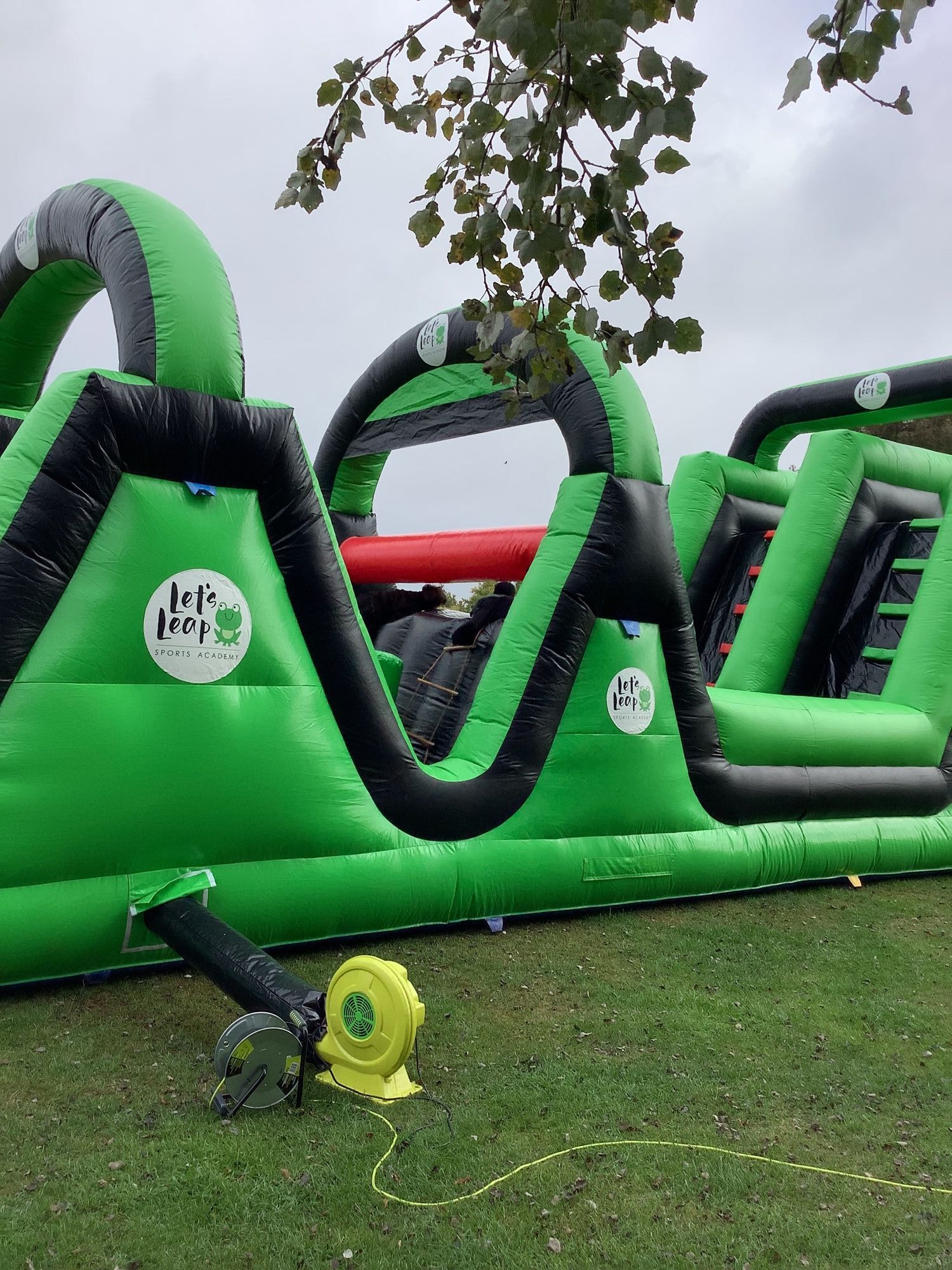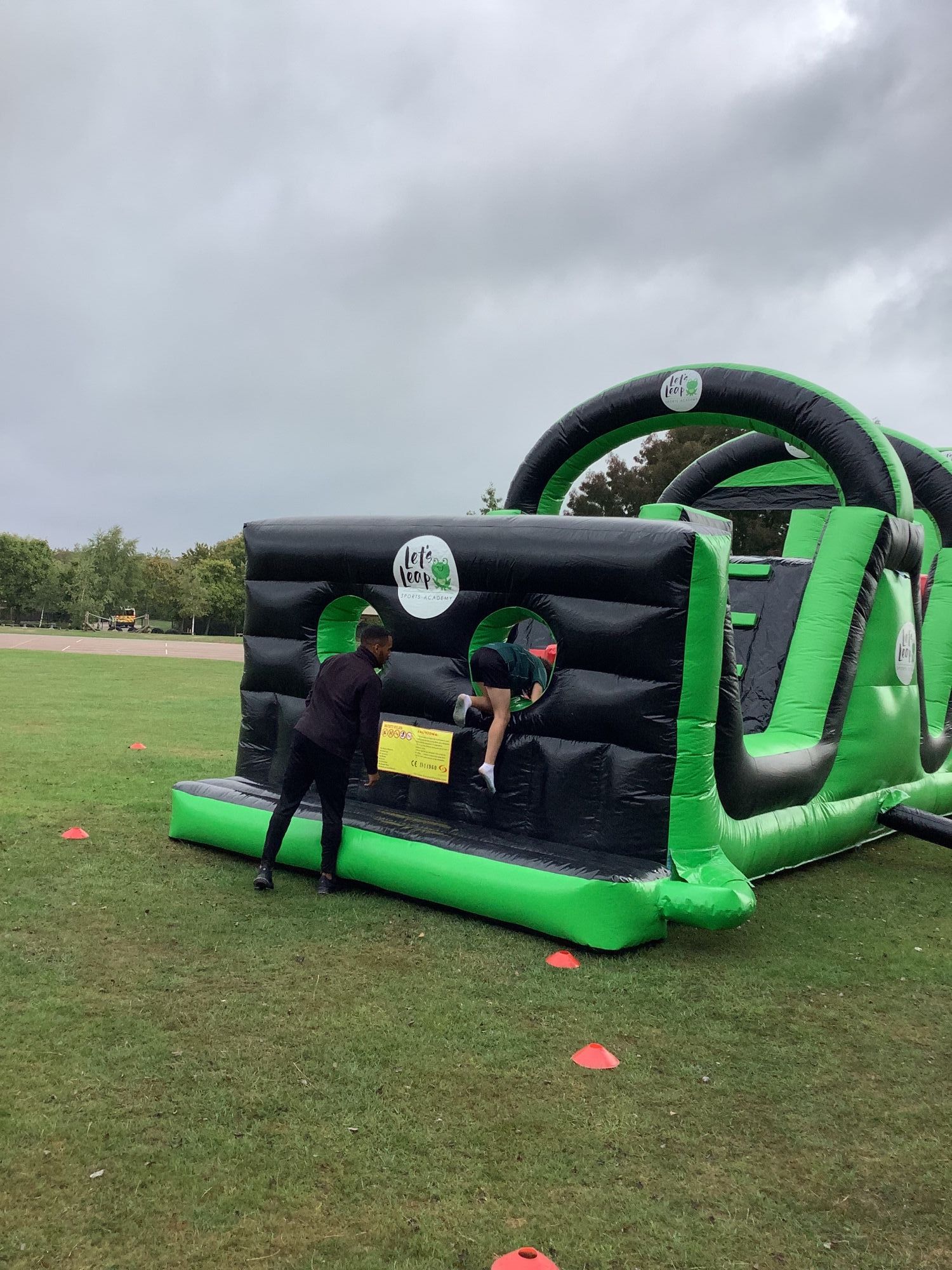 Mahinur from HB14 said, "Despite the soggy socks, I will cherish this experience as a great primary school memory." Ashmi from HB14 said, "The best part was climbing the ladders, they were challenging but really fun, especially when racing. I also enjoyed the challenge of getting through the holes at the beginning of the course." Grace from HB16 said, "It was a really fun and entertaining morning, I liked the challenge of getting through the hole at the beginning – it was really difficult. I also really enjoyed the races."