OAA team building days for years 3 and 4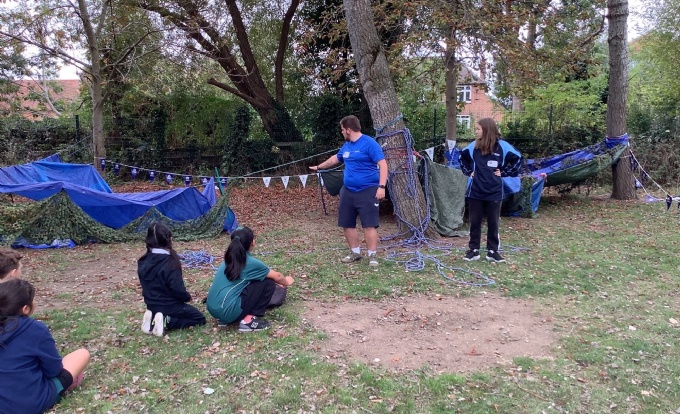 Years 3 and 4 had fantastic team building days!
Year 3
On Wednesday, the children took part in a range of activities including den building, orienteering and building camp fires. We were so proud to see them all have a go, developing new skills and displaying fantastic teamwork. Well done year 3!
Year 4
On Thursday year 4 had their OAA day experience, which was packed full of exciting team-building activities and games. The children were able to participate in a variety of challenges which required both brains and brawn. A favourite for the children was racing against their friends on The Terminator, which is a huge, twenty-metre inflatable assault course.
"OAA day was incredible because the bouncy castle assault course was so much fun! I would definitely recommend." Finlay HB7
"The OAA day was exciting and fun because all of the helpers made sure we were safe and encouraged us all to have a turn on everything." Aaryan – HB8
All-in-all, the children had a super day, being able to develop their team-building and communication skills, all whilst having fun with their friends.