Writing celebration assembly - Summer term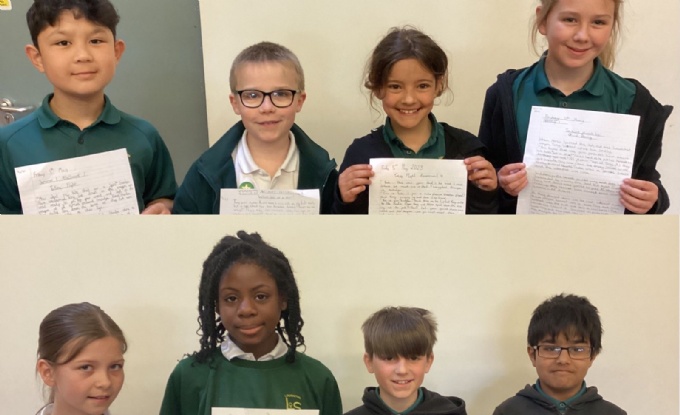 Mrs Solloway once again had the pleasure of celebrating some fantastic writing in a special assembly.
There were some very proud children in the writing assembly today as we celebrated their amazing creative pieces. They had been picked by their teachers for fantastic description, imagination, outstanding improvement in handwriting and spelling and without exception, their work had been planned and structured extremely well.
A special "Well Done" to the year three children for their wonderful newspaper reports which had been presented neatly and with some great illustrations too! As it is SATs week, we will be celebrating the year six writers in a couple of weeks' time when they have finished all of their assessments.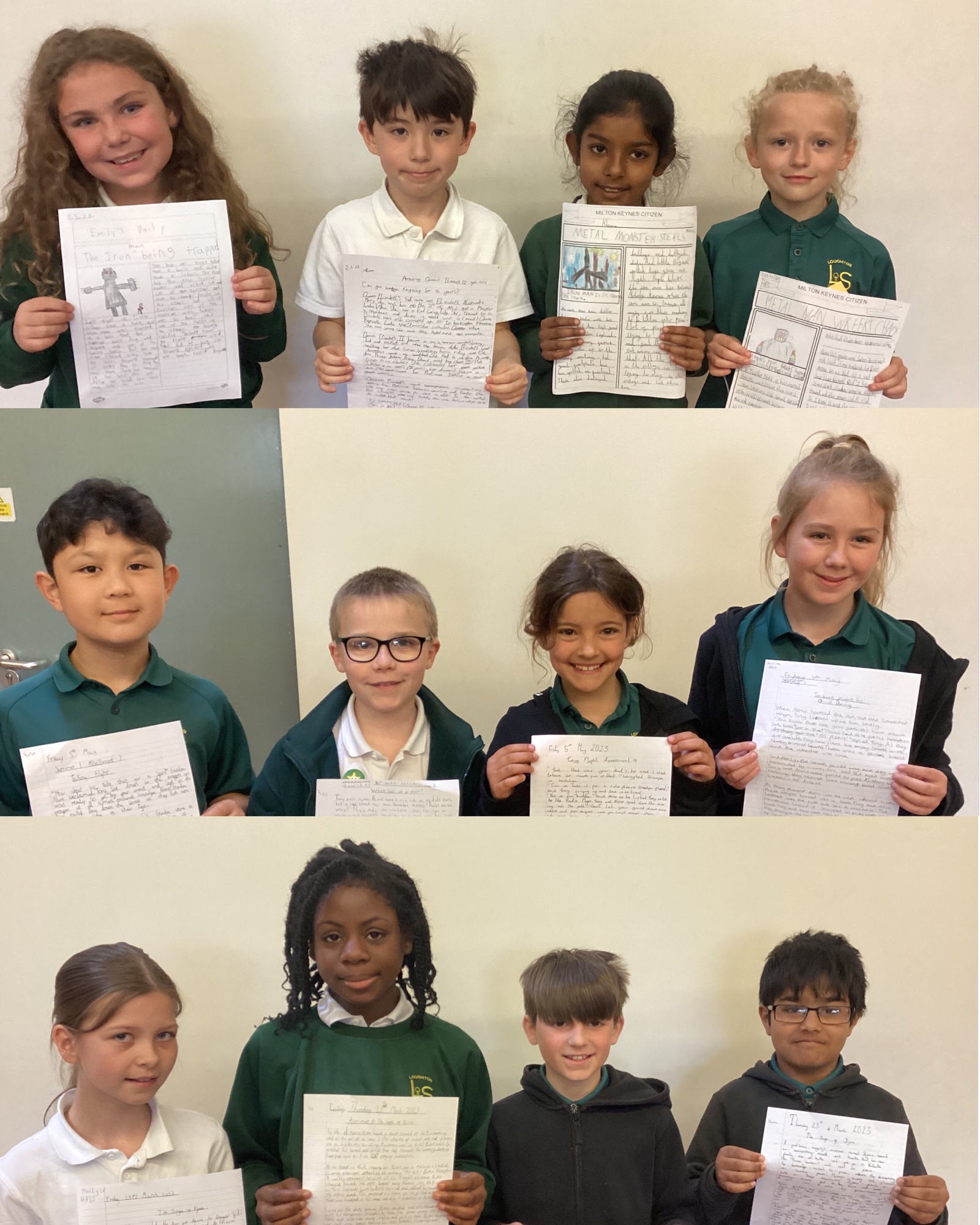 All the children have received house tokens and their work has been displayed in our writing corridor.
HB1 - Tate
HB2 - Adriana
HB3 - Cillian
HB4 - Emily
HB5 - Olivia
HB6 - Freya
HB7 - Alex
HB8 - Aaryan
HB9 - Elliott
HB10 - Ire
HB11 - Vasu
HB12 - Polly