Stars celebration assemblies for summer 1
On Friday 26 May we hosted the fifth of this year's star awards for Summer 1! This was to celebrate those children who have consistently demonstrated one of our 5 star values throughout the half term: resilient, respectful, creative, indepdent or inspiring.
Well done to everyone who was celebrated!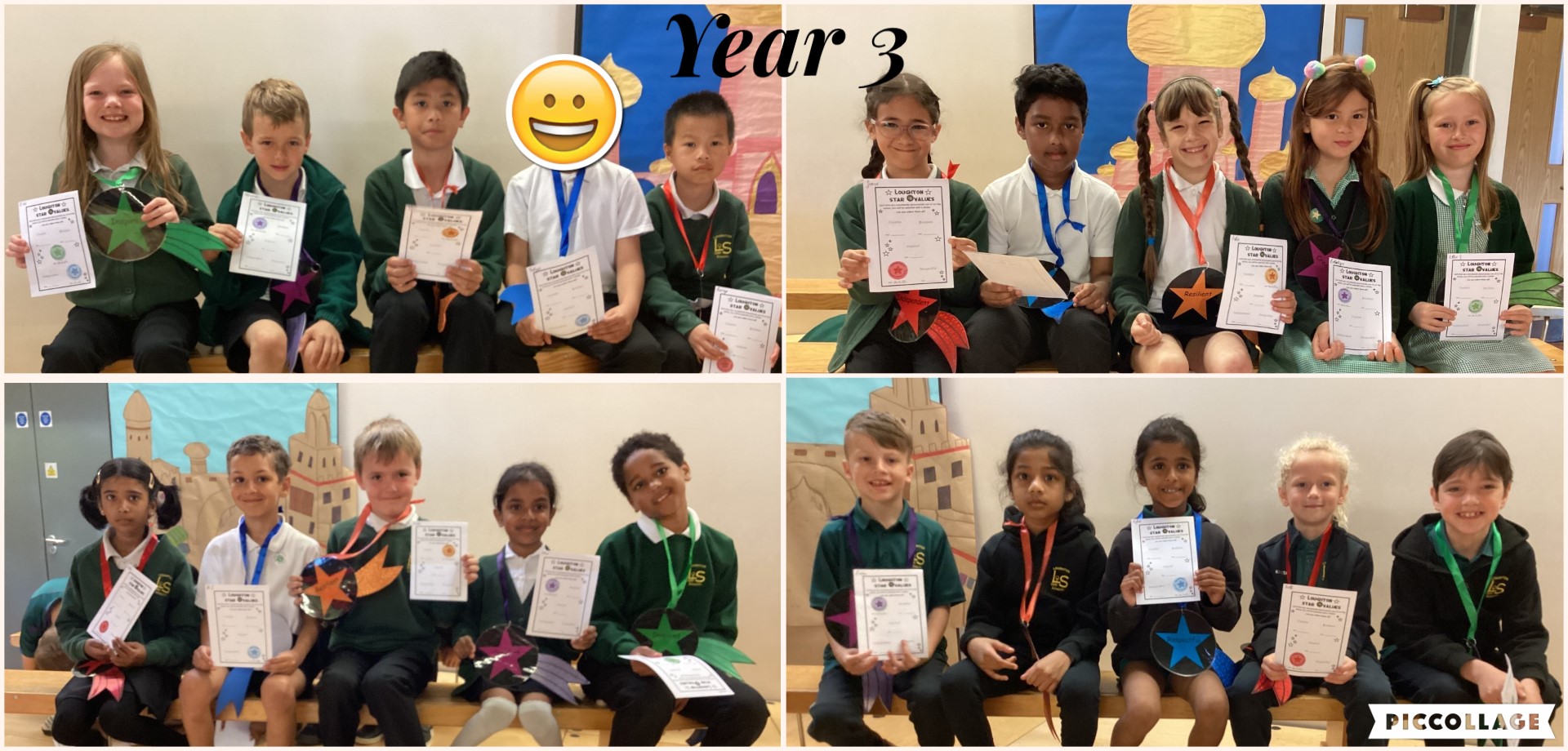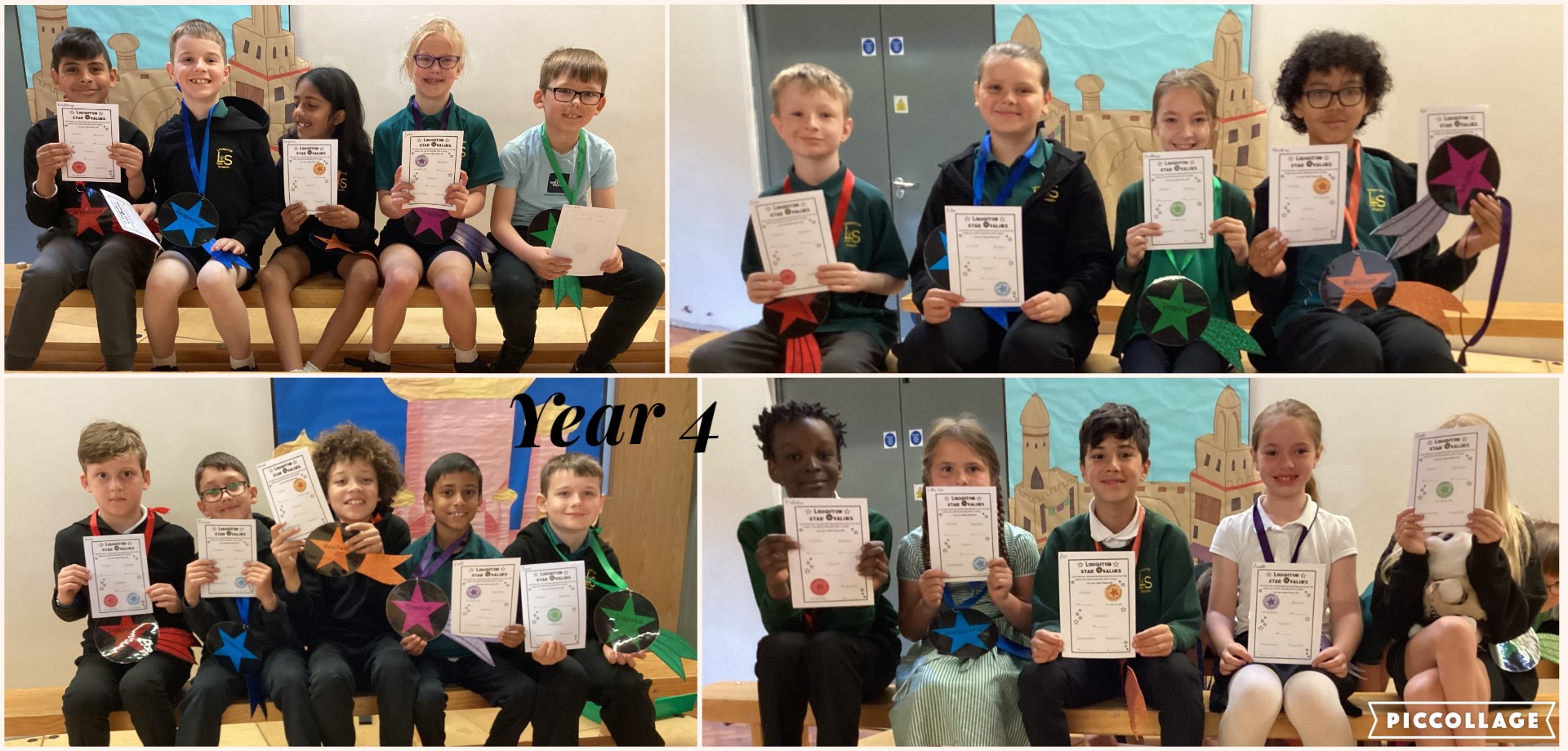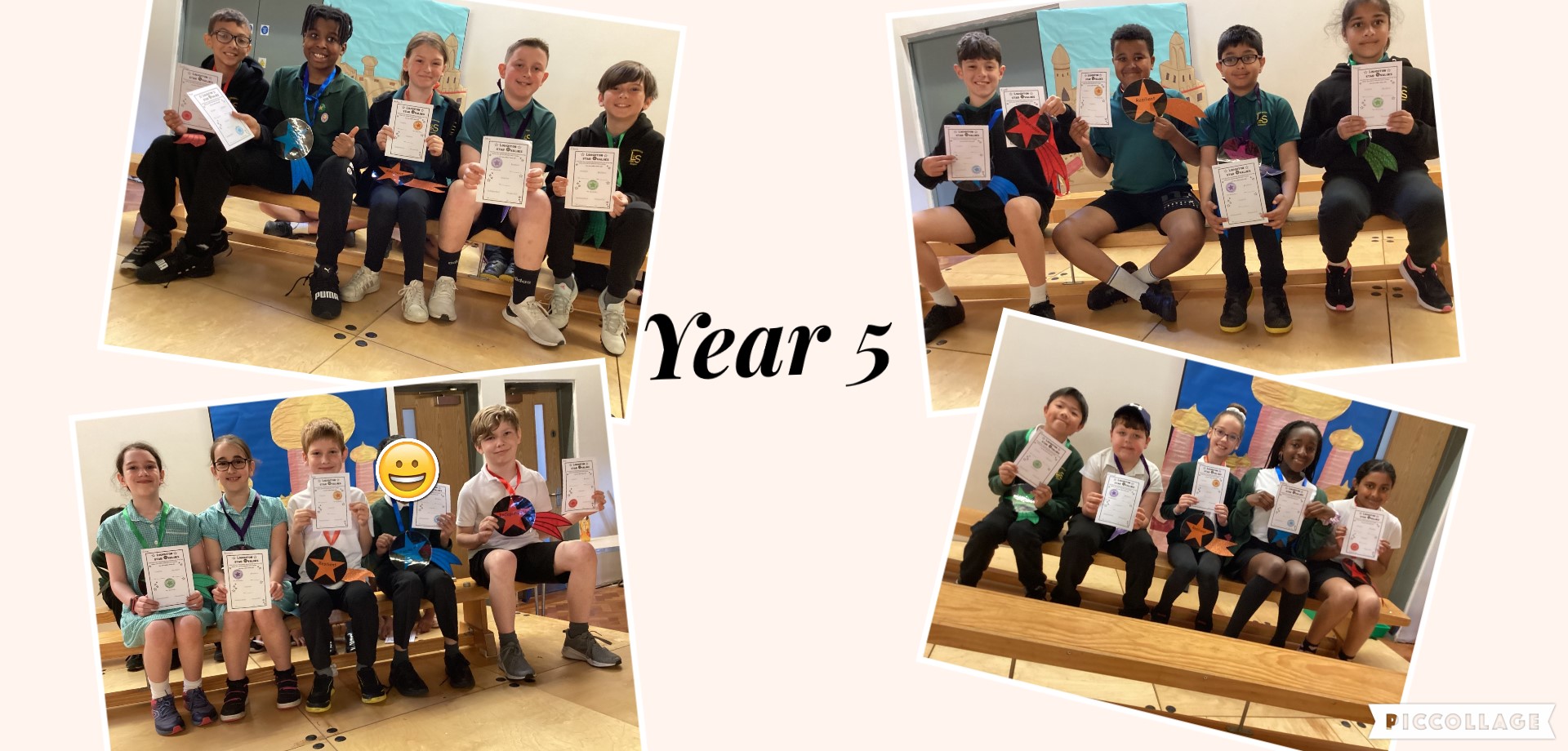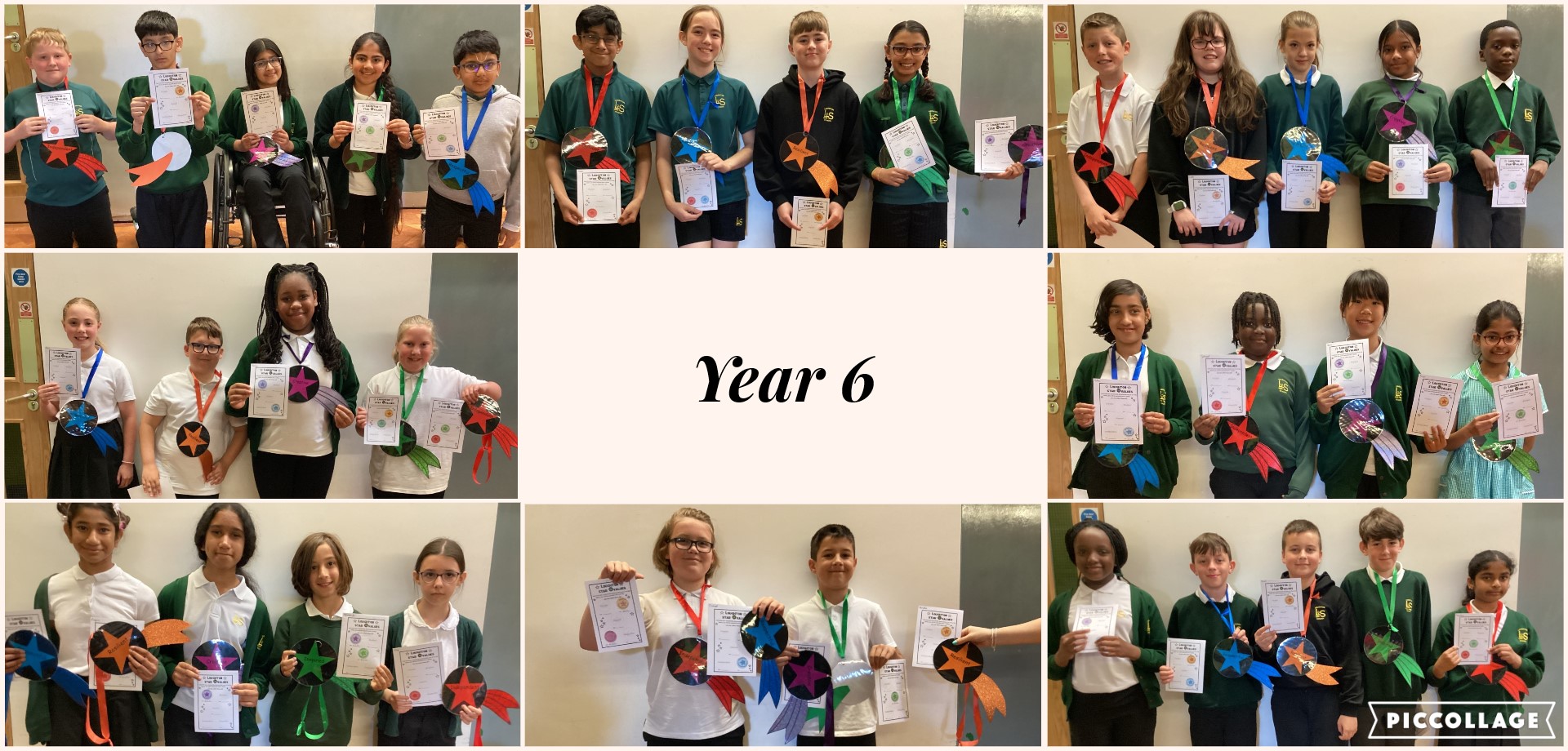 One of the parents wrote to us after the event and said:
This has been my favourite event this year as a parent. On the morning of the event, my son was feeling a little under the weather – it was really hard to tell him that it was a particularly important day to be at school without being able to tell him why. This was the first assembly of this sort for my son, due to Covid restrictions in the previous year. Seeing his face as he walked into the hall when he spotted hid dad and myself was something else. He had no idea why we were there, especially as there were only a handful of parents. The children all took it in turns to stand up as their teacher stated which 'star value' they had been chosen to receive. Seeing children I had myself taught made me begin to feel quite emotional, knowing that for some of them, the challenges had been enormous and had taken a great deal of resilience to achieve. So of course when my son was chosen for being 'Inspirational', I barely kept it together. When the teacher talked about the reasons for this award, it was clear just how well she knew my child and understood the importance to him of praising what she had chosen to focus upon. I still remember what she said and I could not have felt more proud in that moment. What a fantastic way of rewarding children for such a wide variety of things. So often in schools, academic achievements are praised, particularly by external agencies such as Ofsted. That is why celebrating ALL of children's achievements should always be held onto at whatever cost. As a parent, these are the values I want to see instilled in my child and this assembly did it to perfection.